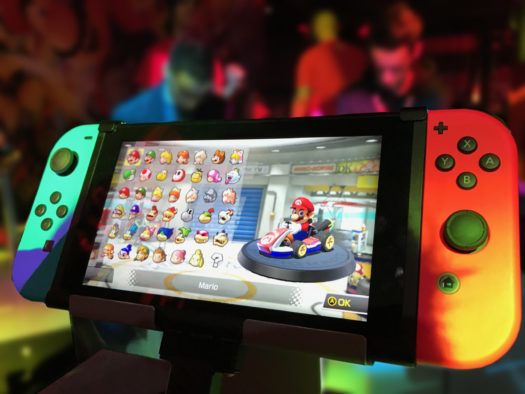 Pandemic and consequent lockdowns have brought many things to a shortage. The dismantling of the supply chain halted many lives. It also happened for the people who turned towards gaming as their alternative during idle time. Nintendo Switch once faced the low-inventory syndrome for a long time during this pandemic period. Now, questions like how it happened and when it happened are out of the debate topics. The good news that is coming out for gamers is that the Nintendo switch will be easily available after primary e-commerce and online retail stores have started keeping this product in bulk. Let's know more about this latest update through this Exhibit blog. 
Nintendo Switch Back into the Market
Many firms like Best Buy, Walmart, Amazon, and others have started keeping a bigger stock of Nintendo switch products after a global shortage was witnessed. Hence, you can get wide variants in configurations and colors of this product. Apart from this, you may find lucrative and exciting deals related to the newest version of Nintendo – the Nintendo Switch OLED model. 
Where to find these products?
As mentioned above, many online retail and e-commerce websites will help you find your most desired Nintendo console. Among them, the most popular one is Amazon. From Amazon, you can find three memory variants of the Nintendo switch – 64 GB at $314 (INR 23,370/-), 128 GB at $326 (INR 24,263/-), and 512 GB at $344 (INR 25,603/-). There's hardly any difference in price against the memory upgrade for each variant. If you are thinking of getting the Lite variant of the Nintendo console, all famous platforms can deliver you at a price of $199 (14,811/-). If you think that a concern of quality may arise, you can directly visit the Nintendo website and explore all the products and order them online. 
About Nintendo Switch
On UN World Wildlife Day (3rd March) in the year 2017, Nintendo released its new product Nintendo Switch console, worldwide. This wireless console has a Joy-Con controller with standard buttons and analog sticks for directions. This console looks like a highly portable tablet, which means you can connect the same directly to television sets. The best part about this gaming console is that it supports both local and internet connectivity, due to which a supersonic player like you can enjoy online games. In addition to this, Nintendo products are cheaper than PS; many can opt for it and have a power-pack gaming experience for sure.