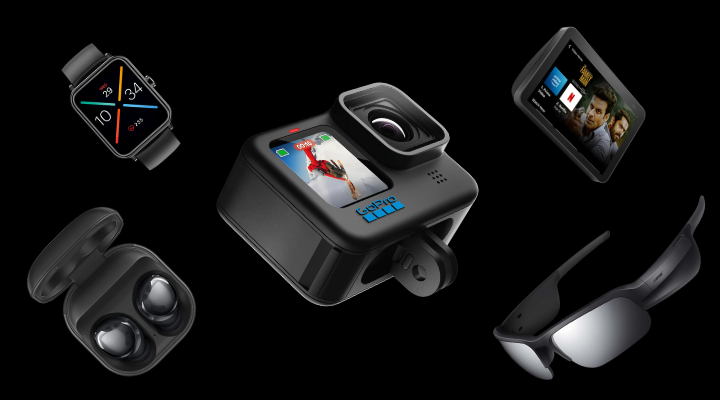 Bose Frames – Price: ₹21,900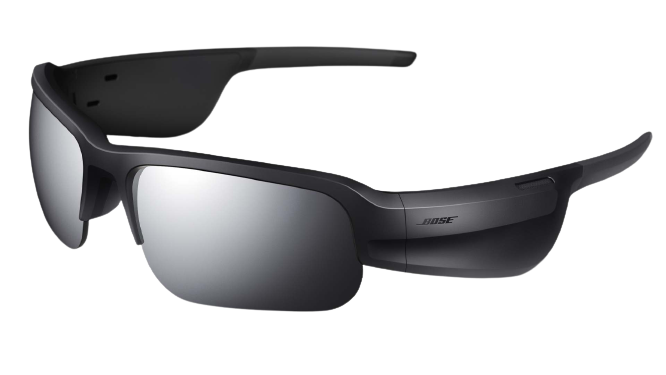 Since the last couple of years, we have witnessed many top-notch companies launching their audio sunglasses, which ultimately helped the audio sunglasses section to grow and have a category of their own. The original Bose Frames delivered surprisingly pure sound, and with the arrival of three new models, Tempo, Tenor, and Soprano, Bose stands tall in the audio sunglasses market. Bose Tempo is a sporty looking gadget, while the other two, Rectangular shaped Tenor and Cat Eye shaped Soprano, are best for everyday use. The company has done a lot to improve the sound quality, which helps the sunglasses to deliver crisp and clear sound. The audio sunglasses are the best gift option for the person who likes listening to music while riding a bike, resting by the pool/beach, walking, running, or hiking.
Apple MagSafe Battery Pack – Price: ₹10,900

Apple is one of the top-ranked smartphone manufacturing companies in the world, but at the same time, it is infamous for its battery backup. However, the company has understood the issue and has come up with a solution in the form of an Apple MagSafe battery pack. The rectangle-shaped and white coloured MagSafe battery pack fits perfectly on the back and is compatible with iPhone 12 series and iPhone 13 series. The slim and sturdy battery pack is small enough to slide into a pocket or bag. The MagSafe Battery Pack offers a 1,460mAh capacity which sounds low, but the numbers are deceiving as the battery pack easily adds a few hours of use to your iPhone. If you have experienced frequent cries related to battery backup from your loved one who uses an iPhone, then the MagSafe battery pack is a must-buy gift option.
Amazon Echo Show 8 (2nd Gen) – Price: ₹13,999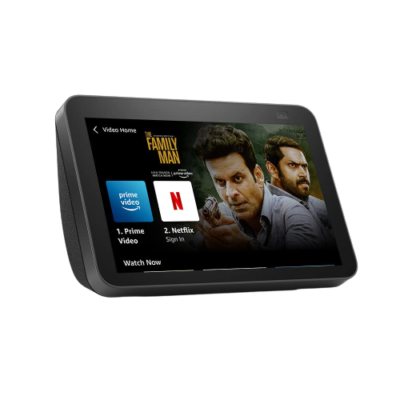 Amazon has been a leading company in manufacturing smart speaker displays over the years, and its recent launch, the Echo Show 8 (2nd Gen), is the best smart display in the lineup. The 2nd gen Echo Show 8 offers a superior  13-megapixel wide-angle camera for enhanced video calls along with a faster processor and an auto-framing feature, which lets the device pan and zoom automatically to adjust the frame while making video calls. The Echo Show 8's sound output is way better than the top trim Echo Show 10, but the flagship smart home device Echo Show 10 steals the show when it comes to other features. If the person you're planning to gift this Christmas is a newcomer to the smart home space, then Amazon Echo Show 8 (2nd Gen) would be a great gift choice.
Ember Mug² – 
Price: Various options available from ₹16,000* on amazon.in or get it from ember.com for $129.95 USD
The winter is coming, and all we need to survive the chilliness is a cup of hot tea or coffee by the table, but every time we plan to enjoy the hot drink, it turns cold before we finish it and ruins our mood. Well, if you know someone who is a big-time hot tea or coffee lover, then gift them the Ember Mug² temperature control smart mug, and it will never let their tea or coffee go cold again, at least for up to 1.5 hours with Ember Mug² 10 oz and up to 80 minutes with the Ember Mug² 14 oz. The smart mug is designed for home or office use, and it allows you to set an exact drinking temperature so your coffee is never too hot or cold. The washable smart mug allows you to set and control your prefered temperature with your smartphone via the dedicated Ember app.
Beats Studio Buds Wireless Earbuds – Price: ₹14,499
Apple purchased Beats in 2014, and since then, every product Beats launched was somehow tied up with the Apple ecosystem. Then Beats decided to ditch the traditional Apple H1 and W1 chips and launched Studio Buds Wireless Earbuds with MediaTek chipset. The change in the chip helped Beats to go beyond its competitors and suit Android phones along with Apple devices. The Beats Studio Buds are Beats' smallest earbuds to date and the best-sounding earbuds Beats has ever manufactured. The wireless noise-cancelling earbuds fit perfectly in the ear, and the solid grip makes sure they'll not fall out even during intense workouts. So, if you're looking for a gadget to gift your gym-addict friend, then these stand-out earbuds are the perfect little thing.
GoPro Hero10 Black Action Camera – Price: ₹54,500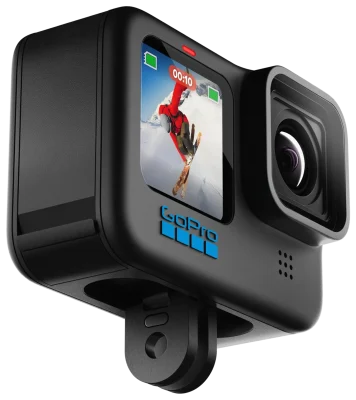 GoPro recently launched the new Hero10 Black, with a new faster custom processor. The Hero10 Black sports a 2.27-inch touch screen main display on the back and a 1.4-inch display on the front. It arrives with Incredible video stabilization and a new GP2 chipset, enabling new slow-motion frame rates, faster transfer speeds, and improved image quality. The camera can record smoother videos up to 5.3K @ 60fps, and for slow-mo videos, it can go up to 4K @ 120fps and 2.7K @ 240fps. The waterproof Hero 10 Black is powered by a GP2 sensor and packs a 1,720mAh battery. The GoPro Hero10 Black could be the best gift option if your loved ones are travel enthusiasts, vloggers or into adventure sports.
WD My Passport Go Portable SSD – Price: ₹11,469* (for 1TB on flipkart.com)
SSDs (Solid State Drives) are faster and more power-efficient than HDDs (Hard Disk Drives), and that's the reason they're always in demand. WD is one of the most popular SSD and HDD-making companies globally, and their recent addition, WD My Passport Go portable SSD, is one in a million kinds of devices. The My Passport Go portable drive has a shock-absorbing rubber bumper and no moving parts, making it drop-resistant up to 2 meters. The square-shaped, rugged SSD is 2 times faster than typical portable hard disk drives and compatible with both Windows PC and Mac computers. The Pocket-sized drive has a built-in cable for convenient portability and is available in three variants, 500GB, 1TB and 2TB. You can gift the SSD to the person who never feels satisfied with the in-built storage of their respective devices.
Samsung Galaxy Buds Pro – Price: ₹10,990*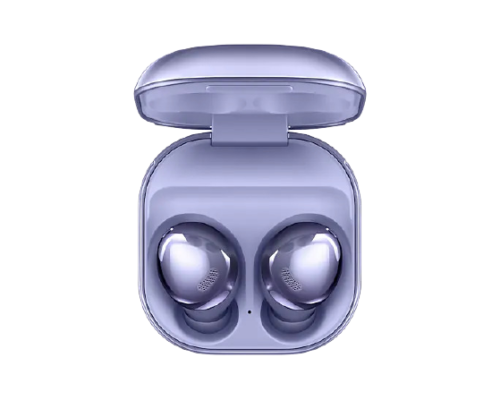 Samsung has tasted success with the launch of exceptionally built Galaxy Buds Plus and failure with the launch of not so excellent Galaxy Buds Live, which helped the South Korean tech giant analyse the segment well and come back hard with the Galaxy Buds Pro, the best true wireless earbuds that the company has ever made. The Buds Pro includes active noise cancellation, wireless charging, speech detection mode, and support for the Scalable advanced Bluetooth codec. When paired with a Samsung smartphone or tablet, the earbuds offer the best sound quality and go beyond these key features. The Buds Pro also offers IPX7 water and sweat resistance features along with improved mic performance. So, if you've someone who owns a Samsung smartphone or tablet and likes to play along with music and calls, then go for these earbuds and make your loved ones happy.
Amazon Kindle Paperwhite (10th Gen) – Price: ₹10,999
E-book readers are reliable and handy instead of the traditional paper-based books because e-book readers offer thousands of books in one gadget, and when it comes to choosing the best e-book reader in the market, you'll never find anything better than Amazon Kindle Paperwhite (10th Gen). The waterproof e-reader has a 6-inch e-ink display, and it is available in different variants that range from 8GB to 32GB of storage. The Kindle Paperwhite is one of the most popular e-readers on the market with good battery life, and if you have someone in your friend circle who's an avid book reader, then this 10th Gen Kindle Paperwhite could easily replace your place in your friend's life.
Budget Gifts (Below ₹10,000)
LG XBOOM Go PL2 Water Resistant Wireless Bluetooth Speaker – Price: ₹7,990
The LG XBOOM Go PL2 is the smallest and least expensive portable Bluetooth speaker from the PL range of speakers. The IPX5 water-resistant portable speaker offers a Sound Boost mode, USB-C charging, stereo pairing, and up to 10 hours of battery life. The PL2 speaker can be controlled with your smartphone's voice assistant and can make any party fun in no time. The rounded design, compact and lightweight speaker has a good build quality and is best suited for travel enthusiasts. If you know someone who is a travel addict and likes to do weekend campaigning by the lake or hill, then LG XBOOM Go PL2 portable speakers can be a good companion for such personalities.
Oral-B Pro 2 2000N Electric Rechargeable Toothbrush – Price: ₹4,199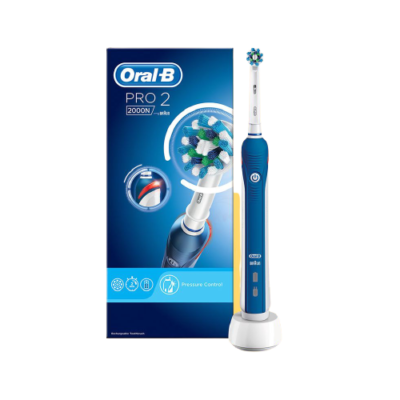 Technology has evolved our daily needs from smart home devices to electric toothbrushes. A decade ago, Oral-B was making regular manual toothbrushes, but then the company decided to take a look at the big picture and started manufacturing electric toothbrushes to cope up with the new age of connected tech. The Oral-B Pro 2 2000 electric rechargeable toothbrush offers only the necessary features for your dental health and works without any app support. The electric toothbrush helps you to remove more plaque and leave gums healthier than a manual toothbrush. The Oral-B Pro 2 200 electric toothbrush features two brushing modes and a pressure sensor, making it the simplest yet elegant electric toothbrush. It can be an excellent gift for people with sensitive teeth who have never experimented with an electric toothbrush.
Razer Kishi Mobile Game Controller – Price: ₹9,321* on amazon.in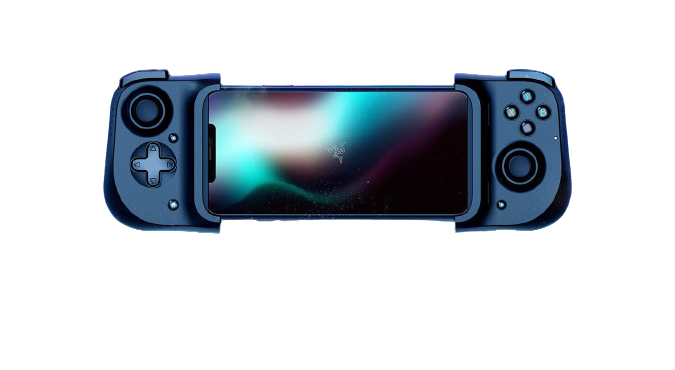 Everyone has their own choice, and not all people want a regular PlayStation or Xbox controller. Some people go beyond the ordinary world and prefer exciting gadgets such as Razer Kishi Mobile Game Controller, which offers a seemingly lag-free gaming experience on the phone. The go-to mobile gaming controller has a split apart design, and it can connect directly through the USB-C charging port. The Razer Kishi Mobile Game Controller fits most smartphone devices and offers a solid grip that lets the gamer have great control over a device. If you're friends with someone who follows mobile gaming like a devotion, in that case, you should consider gifting Razer Kishi Mobile Game Controller to them this Christmas as this killer gadget will not only please them mentally but will permanently change their mobile gaming experience.
Fire TV Stick 4K Streaming Device with Alexa Voice Remote – Price: ₹5,999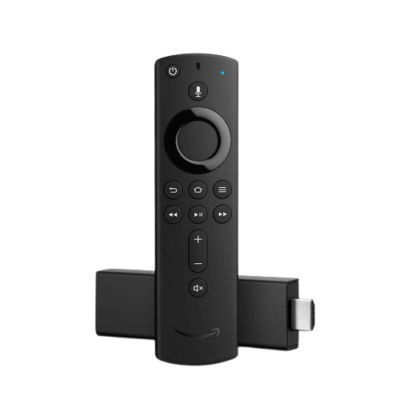 Amazon has acquired almost all crucial markets, from online shopping to smart house gadgets to streaming services and even streaming devices. The business strategies and tough competition in the market have made consumers' lives easy as many widgets are available at affordable prices, and the list includes 4K streaming devices. Since the Fire TV Stick 4K launch, Amazon has emerged in this market, and the latest Amazon Fire TV Stick 4K includes the Alexa voice remote in the box. The latest 4K stick offers improved performance and is slightly larger than the standard Fire TV Stick but has the same colour and texture. The latest 4K stick features a guide button that can quickly take you to live TV and offer Dolby Vision, HDR10+, HDR10, and HLG like the standard stick. If you're looking for a budget gift this Christmas, then the Fire TV Stick 4K streaming device with Alexa Voice Remote could be a perfect one.
Bellroy 3 Card iPhone Wallet Case – Price: from $68 to $88 (including $9 express shipping charges)
We often see people, mainly Indians having a 50 or 100 rupees/dollars note on the back of their smartphone cover. Some even put their credit or debit cards on the back of their smartphone cover, and when asked, they defend themselves in the name of emergency needs. Well, Australian accessories making brand Bellroy decided to provide a stylish look to the regular habit and created a multi-functional smartphone wallet case that holds up to 3 cards, slots devoted to a SIM tool and SIM card. The professional-looking case has a smooth, barely textured premium leather sheath covering the back panel, and you can even use the card compartment door as a kickstand to watch videos. So, if you know someone who prefers a luxury lifestyle and owns an iPhone from 12-series or 13-series, then Bellroy 3 Card iPhone Wallet Case will be a great gift and add a style statement to their life. Though the case is only available on the official website of Bellroy, if you want to purchase one, hurry up because it will take a few days or even a week to ship in India.
Noise ColorFit Pro 3 – Price: ₹3,999
Noise, India's homegrown brand, has already acquired the top position in India's wearables market. The budget smartwatch, Noise Colorfit 3 Pro, comes with many features and specifications, such as a SpO2 monitor for blood oxygen monitoring, a stress level monitor, and a bigger-better display. The lightweight smartwatch sports a 1.5-inch HD touchscreen colour display and follows the subtle design language like an Apple watch. The water-resistant smartwatch features about 14 workout modes, including Outdoor Walking, Outdoor Running, Outdoor Cycling, Pool Swimming, Open Water Swimming, Cricket, Hiking, Yoga and Workout. The Noise Colorfit Pro 3 comes in 6 colours and offers several high-end features, which we usually find on Apple & Samsung smartwatches. So, if you're looking for a budget Christmas or new year gift, then Noise Colorfit 3 Pro could do the math.
Wagr's GPS & Fitness Tracker for Dogs – Price: ₹3,499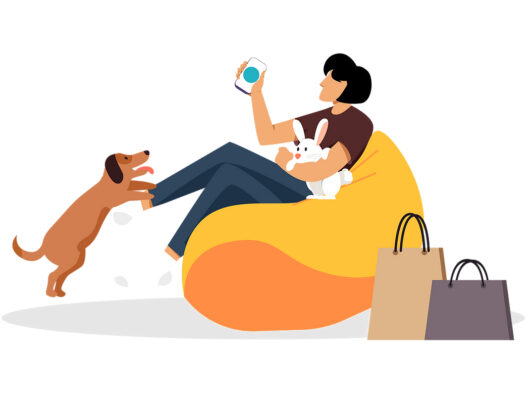 The world is getting smarter with smart wearables, and along with us, our very canine best friend also needs smart wearables because about 6 lacs dogs get lost every year in India. The pain of losing our pooch friend can cause severe sickness to dog parents, and this thought made IIT alumnus Advaith Mohan and two of his friends, Siddharth Darbha and Ajith Kochery, come up with a solution. The trio created a dog wearable Wagr, India's first GPS tracker for dogs which tracks the dog using high-precision GPS and even allows you to create safe zones. Once you attach the Wagr tracker to your pup's collar, it will help you track your dog's activity, walks, safe zones, and it will also alert you when they leave the safe zone you've created. If you have a dog of your own or someone from your friend's circle who owns a dog, then Wagr's location & fitness tracker is a must-have gadget.