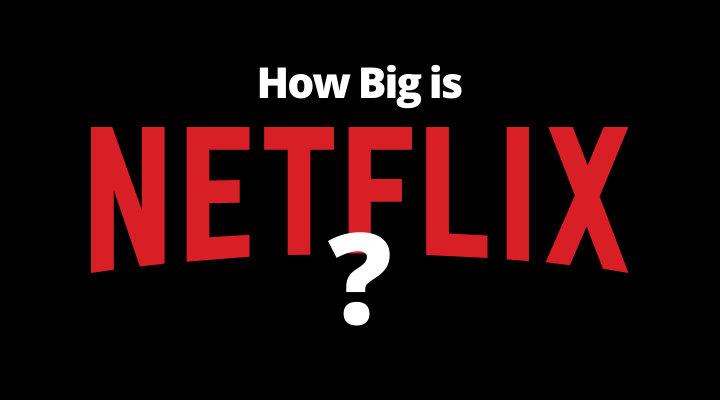 People might forget the Prime Minister's name in a few years, but they'll never forget Netflix; it makes such a vast impact on society today. Netflix is absolutely dominating the streaming video market with 150 million subscribers (and counting) across 190 countries. With that, the day is not far when Netflix will bundle up the TV industry and cable services, but there was a time when even Netflix struggled to get recognition.
How Netflix Got Started?
Netflix began as the world's first online DVD-rental store in 1997 when almost half of their current subscribers were about to land on the planet. The founder duo, Marc Randolph and Reed Hastings, started the business with only 30 employees and 925 available titles. At first, Netflix used to deliver film DVD's to its customers by mail and customers used to return them the same way.
The company set similar prices and due dates for rental to compete with the established Blockbuster video rental business. After struggling in the initial years, Netflix reached around 5.6 million subscriptions during the end of 2006 and decided to seize the benefits from the then developing higher-bandwidth internet by launching online video streaming in 2007 alongside its dominant DVD-by-mail option.
2011 marked a significant year for Netflix as the streaming service reached over 23 million subscribers in the United States by April 2011 and branched out to the international market of Latin America. Looking forward to the success in July 2011, Netflix changed its prices, charging customers for its mail rental service and streaming service separately. Later on, in the next couple of years, Netflix moved further and launched itself worldwide except for a select few countries.
Introduction of Video-on-demand Service: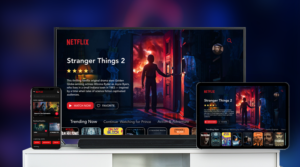 Netflix delivered its billionth DVD in February 2007 and commenced to move away from its core business model of DVDs by introducing Video-on-demand via the internet. These were the times when internet broadband service providers came up with affordable plans for the customers, and personal computers got powerful enough to stream online and download movies from the net.
Netflix's Video-on-demand service, formerly branded as Watch Now, allowed its subscribers to stream television series and films whenever they want, wherever they want, via the Netflix website on personal computers or the Netflix software on multiple supported platforms like smartphones, tablets, digital media players, and smart TVs, without even being attached to the schedule.
Netflix Originals: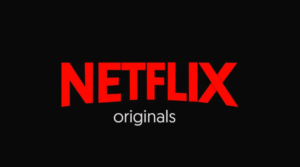 A Netflix Originals is a type of content produced, co-produced, or distributed by Netflix exclusively on its services. Netflix offered creators a new approach of making by providing the money upfront and immediately ordering two seasons of most series by introducing Netflix Original in 2013 when several other known studios and producers were used to fund and sign projects based on pilot episodes, a brave and expensive proposition. The decision creates its impact as most big-budget and talked-about new series evolved out on Netflix instead of other established networks, including House of Cards, Hemlock Grove, and Orange Is the New Black.
Netflix continued to dramatically expand its original content by introducing scripted and unscripted categories. They added TV series, shows, and films in the scripted category, while documentaries, reality shows, and award shows were unscripted. After the tremendous success of regional content in the English language, Netflix ventured out and started producing series and films in Non-English languages.
Most Watched Netflix Original Series:
The Witcher, Season 1 – 76 Million

Lupin – 70 Million

Money Heist, Season 4 – 65 Million

Stranger Things, Season 3 – 64 Million

Tiger King – 64 Million
Netflix India:
Netflix arrived in India in January 2016, almost at the same time when Eros Now and HotStar introduced a Video-on-demand service in India. Crime thriller Sacred Games, directed by filmmaker Vikramaditya Motwane, was Netflix's first big global success coming out of India and with the Delhi Crime winning precious Emmy award added a much-awaited dove feather on its cap.
Top Indian Shows on Netflix:
Sacred Games

Delhi Crime

Selection Day

Bard Of Blood

Jamtara – Sabka Number Ayega
The Playback Feature:
On November 30, 2016, Netflix introduced an offline playback feature, enabling users of the Netflix mobile apps on Android or iOS to watch content on their devices in standard or high quality for viewing without an Internet connection. Also, Netflix lets people choose the speed they want to watch something on their phone or tablet with new playback controls where they can stream at either 0.5x or 0.75x speeds for slowed-down viewing and 1.25x or 1.5x speeds for faster watching. The feature was originally available on limited series and films, but Netflix said that the feature would support more content over time.
The Binge-watching Concept:
Netflix has developed clever tricks to engage viewers and keep them on the platform, and binge-watching was one of them. The company started uploading entire seasons of popular TV series at once, creating the binge-watching trend, in contrast to broadcast and cable TV's once-a-week telecast schedule. The concept helps Netflix keep people hooked until the end, resulting in encouraging creators to make good content.
Least cost-effective library of Netflix:
Switzerland, with Standard subscription charges of $0.00218 per title and a library size that barely cracks 4,000 titles. 
Most cost-effective library of Netflix:
Argentina, with Standard subscription charges $0.00039 per title.
Valuation:
Netflix began as a DVD-by-mail rental service, but after a decade, its DVD revenue and membership have dipped as more customers switch to their Video-on-demand services. As of 2020, the company secured over $800 million from DVD sales and rentals, with over 2 million patrons still signed up solely for the DVD service.
Netflix is fortunate that many of its original shows have been a hit with consumers across the globe. Netflix's ever-growing global subscriber base has heavily impacted its revenue, and it is growing into huge numbers. Netflix has also significantly increased its licensed and produced content assets since 2016. The company's annual revenue in 2016 was $8.83 billion, and it rose about 180% in 2020 as Netflix totaled almost $25 billion in revenue in 2020. As of January 2021, Netflix is worth over $247 billion.
Debt:
Netflix borrowed over $16 billion in less than a decade to fulfil its giant appetite for content. The company still has $10 billion to $15 billion in debt, but it now earned enough income to pay back those loans while maintaining its huge content budget. Netflix took a massive hit in the furrow of the coronavirus pandemic as it fueled a surge in streaming services and reached a financial milestone, and it may no longer need to borrow money.
Key People:
Reed Hastings: Co-founder, Chairman and Co-CEO

Marc Randolph: Co-founder and former CEO

Ted Sarandos: Co-CEO and CCO

Greg Peters: COO and CPO
Did You Know?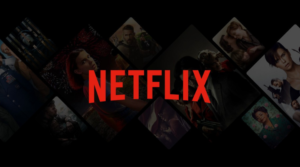 Netflix was one of the first streaming services available as an app on different devices like Xbox 360, TV set-top boxes, PlayStation 3, Nintendo Wii, iPad, iPhones, etc.

Netflix offers content in more than 60 languages, for 19% of all worldwide online video subscriptions.

Netflix has received over 480 awards for its original content, including 15 Academy Awards and 89 Emmy awards.

Netflix has created over 1,500 original titles since it started offering original content in 2013.

In 2017, a Netflix Subscriber watched the movie Madagascar 3 for 352 times, almost like watching the same movie every day the entire year.

In the first half of 2019, Netflix generated the most internet traffic, which accounted for 12.9%. 

Netflix designed a unique sock that detects when you fall asleep, and it will pause your show so that you don't miss out on any part of it.
Netflix 2021 & Further:
Netflix already has a substantial global subscriber base. The company clinched March 2021 with an astounding 203 million worldwide paid subscribers. However, still, there have been thousands of people doubting the streaming giant's ability to survive and thrive amid new streaming services providers, such as Amazon Prime, Disney+ Hotstar and Apple TV. Definitely, the competition is tough, but in current times, there is no other streaming Video-on-demand service that has anywhere near Netflix's $15 billion content budget to pose a severe threat.