Buying a 16-inch budget laptop seems to be a cynical question these days and to answer just that, ASUS has launched the 2022 variant of its most preferred series of Vivobook laptops. Starting at only ₹54,990, this is by far the most affordable 16-inch laptop in the market with more than decent specs and clearly targets a demography which prefers bigger screens but don't want to end up spending a lot.
These new ASUS Vivobook laptops which are updated for 2022 now do pack in considerate performance while still being affordable which we feel is a great stint by the Taiwanese giant. 
Powered by the last-gen AMD Ryzen 5000H processors, which even in 2022, we feel is a good one to use on budgeted Windows laptops and here it's the 45W drawing powerful Ryzen 5 5600H variant. The model we tested is the ₹59,990 version with 16GB RAM.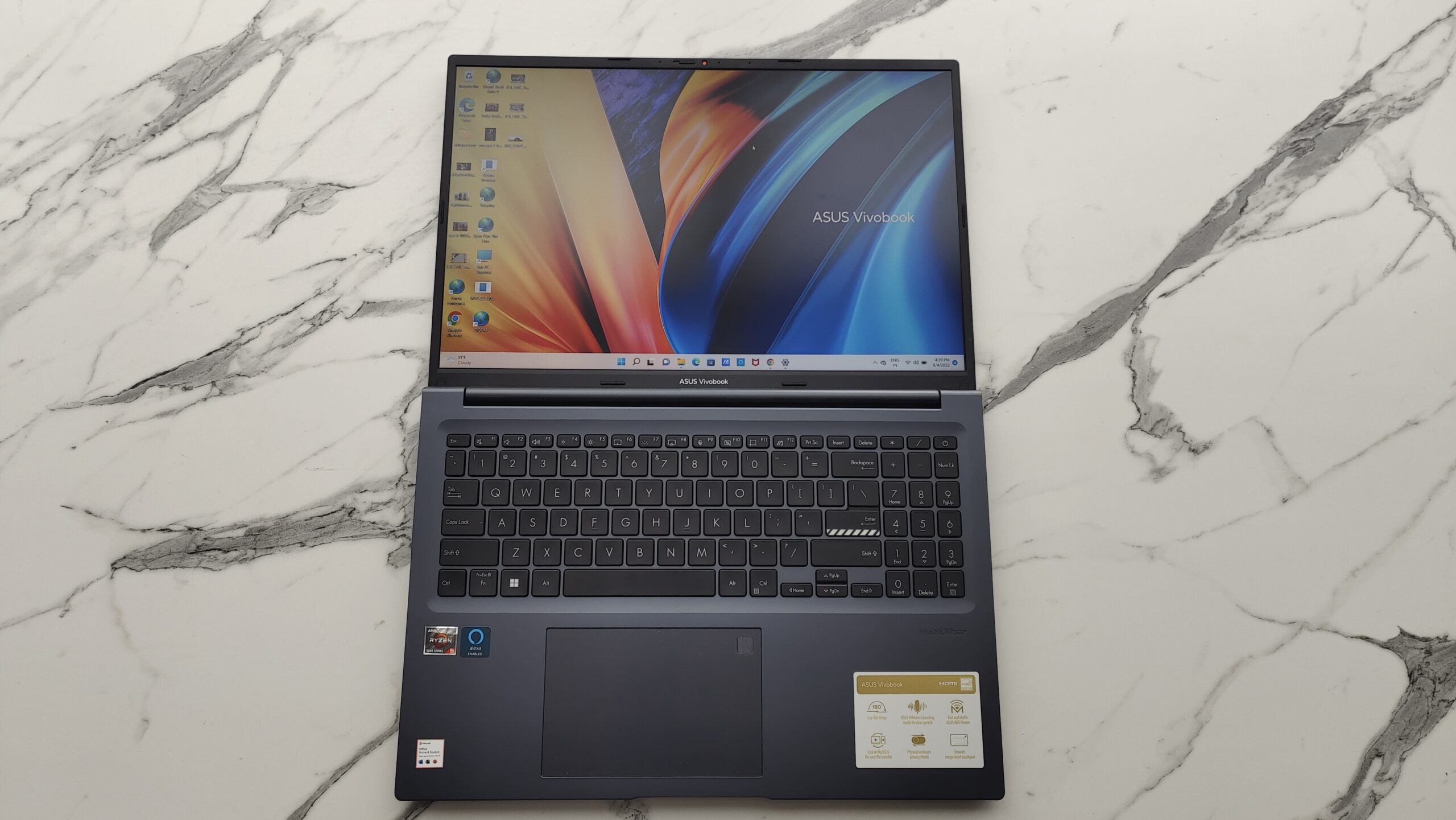 Design and Formfactor
At a first glance, the Vivobook 16X will give you a premium vibe even though it's made up of plastic. The blue color used on the surface makes it look a bit more upmarket than its price range. Even though it weighs almost 1.8Kg, it doesn't feel bulky enough to carry along with you. 
However, ASUS has made this laptop very solid from the outside and the body has very little flex even though it's a plastic one.
It doesn't use a metal lid but it's better than a lot of other laptops you see on the market for the same price and the 16-inch chassis. The hinge is also strong enough to hold this big display, which can even lay flat at 180 degrees, and the body's build quality is adequate enough to get through your entire day of work or play. Overall, considering the price range and being a 16-inch laptop, the design is clean & minimalistic while the build quality is decent, cannot ask for more honestly.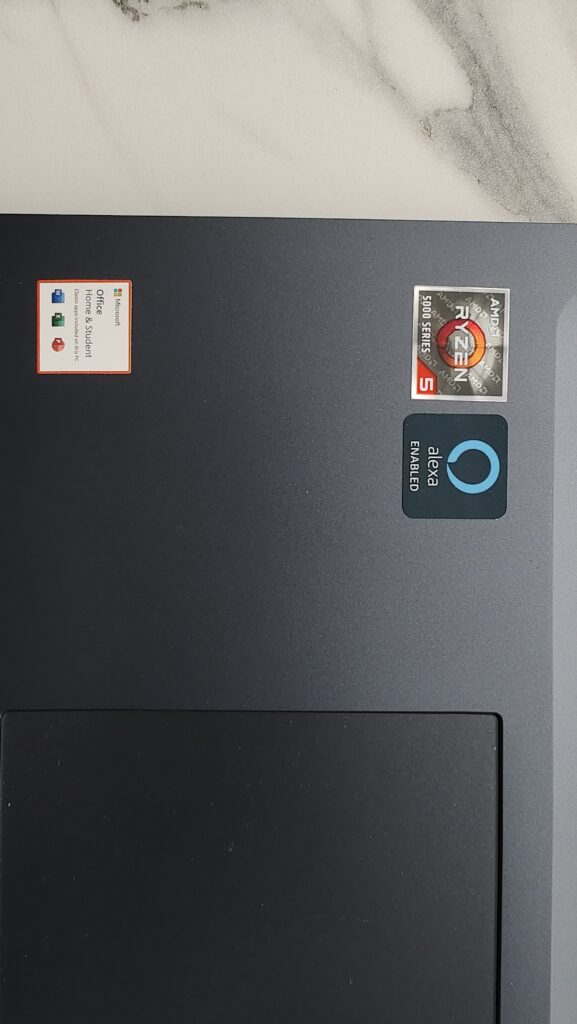 Performance
On the performance front, the ASUS Vivobook 16X is powered by the 6-core AMD Ryzen 5 5600H processor that does give significant performance bumps thanks to the increased TDP. In this price range though, having this APU does help in giving out a good performance on a daily usage basis.
This AMD processor is coupled with a 16GB RAM which is undoubtedly great for light office use, educational purpose or even casual light gaming as the iGPU is capable enough to handle 720p triple-A gaming and 1080p battle royal games. The bigger screen size ensures the utilization of most of its performance.
Display
The most prominent USP of the ASUS Vivobook 16X has to be its large 16-inch display which enables a bigger & better 16:10 aspect ratio. With its ultra-slim bezels, it is more of a 15.6-inch chassis which has a 16-inch display being neatly packed into it. 
Previously, at this price getting a 16-inch FHD+ display was never heard about, obviously, there are certain 14-inch and 15-inch displays to compete with but we feel this one has a special appeal for those who always prefer a larger display. The matte finish screen does eliminate a lot of reflection but again, being a budget friendly laptop you cannot ask for everything and so the ASUS Vivobook 16X's display is not the best out there and if you are looking for a more colour-accurate one refer to the OLED displays from ASUS. However, the specs offered by this display are ok but always that 16-inch form factor along with a 16:10 aspect ratio is a highlight of the laptop.
I/O & Connectivity
Coming to the I/O and connectivity features of the Vivobook 16X, there are actually a lot of ports because of a bigger shell of the laptop which opens up the horizon to accommodate a lot of them. You get one USB-C 3.2 Gen 1 port on the right-hand side where you will see the maximum number of the ports. Two USB 3.2 Gen 1 Type-A ports – one on the left and one on the right, along with a USB 2.0 port, HDMI output, and an audio combo jack. It isn't surprising enough to see ASUS use the latest connectivity options on the Vivobook 16X as you have both the latest Wi-Fi 6 and Bluetooth 5.2. Connectivity is seamless and we didn't face any trouble while connecting the laptop to the internet or connecting other devices to it.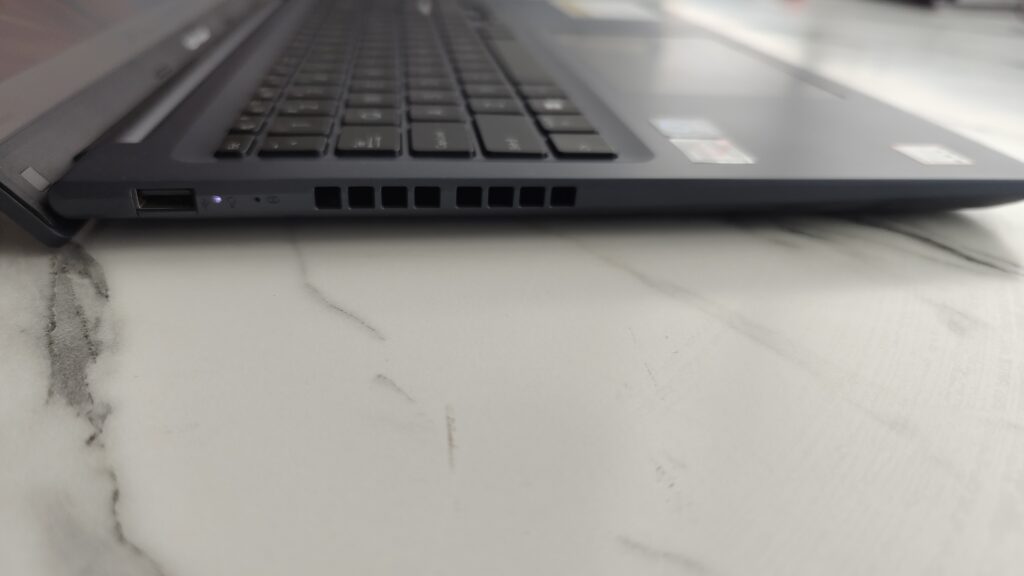 Keyboard & Trackpad
Having a bigger chassis means you do get a bigger full-size backlit keyboard with a numeric pad which is indeed a big deal for a laptop at this price range to have. Obviously, these are plastic keycaps, but the overall rigidity is confidence inspiring to type. The tactility is on-spot with the kind of feedback it delivers while typing fast. The large trackpad provides a larger surface area for you to fiddle around with the scroller.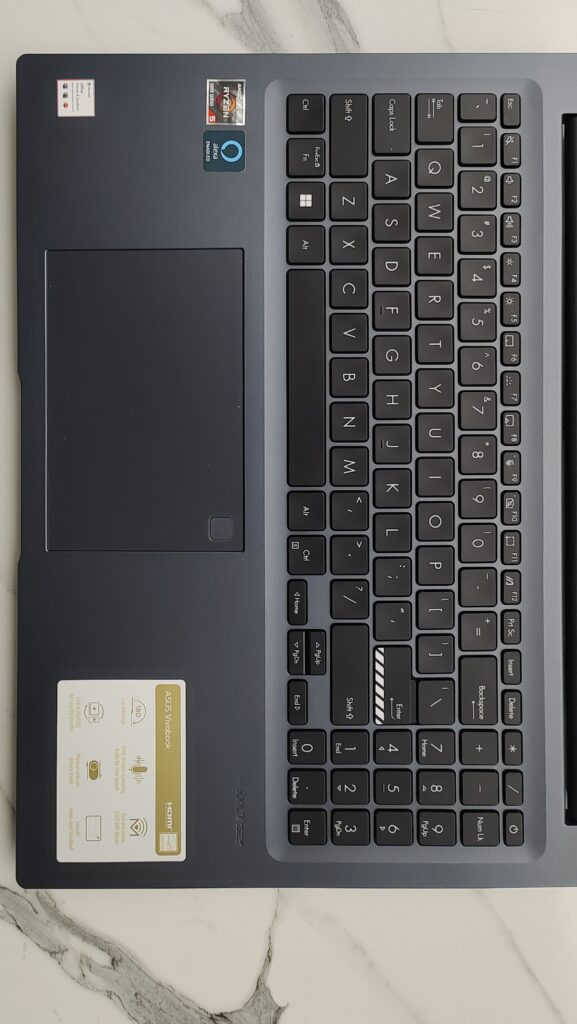 Audio & Webcam
ASUS boasts to have great speakers on the Vivobook 16X, however, it isn't the best in the market. Not to complain, but the loudness is decent looking at the price point you're getting this laptop for. While the webcam is a 720p one making it usable enough for the pricing and it's good to see ASUS using a privacy shutter so that you can block your webcam when not in use. Something which for students is a boon.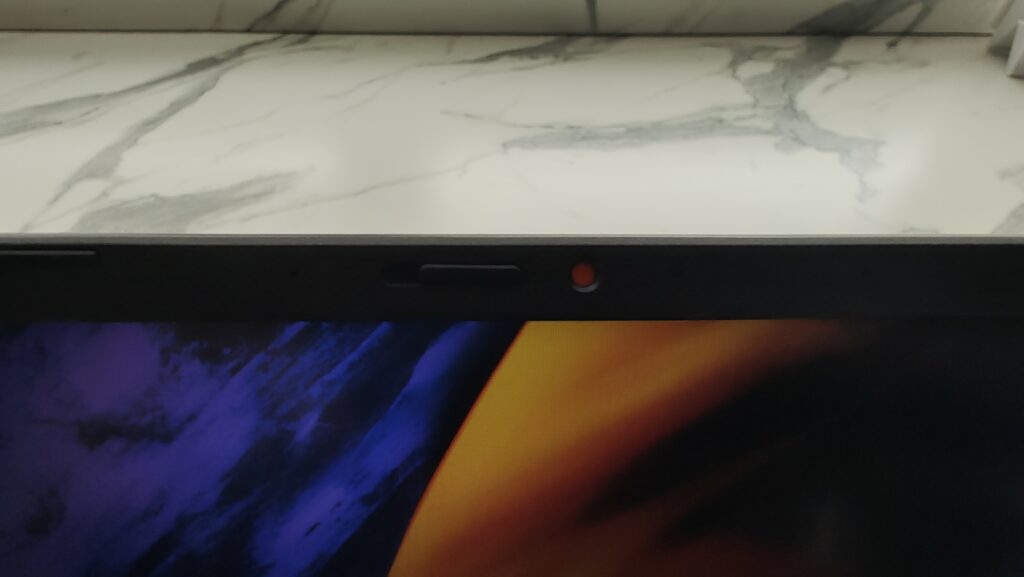 Battery Life
ASUS claims that the 50WHrs battery used inside this Vivobook 16X will last up to 8 hours which isn't deceiving at all. As we noticed in the actual usage, one can expect around 6-7 hours of battery life while light working, which again is very respectable for the price and can stretch up to 8 hours with smart usage.
Verdict
This is a very well-balanced all-rounder laptop by ASUS and at a starting price point of only ₹54,990, it can be summed up to be a revolutionary product which should not be neglected while choosing one. However, the target audience for this big laptop is people who love bigger displays and do use them for work or play and even for students who love the 16-inch form factor yet aren't willing to spend a lot.