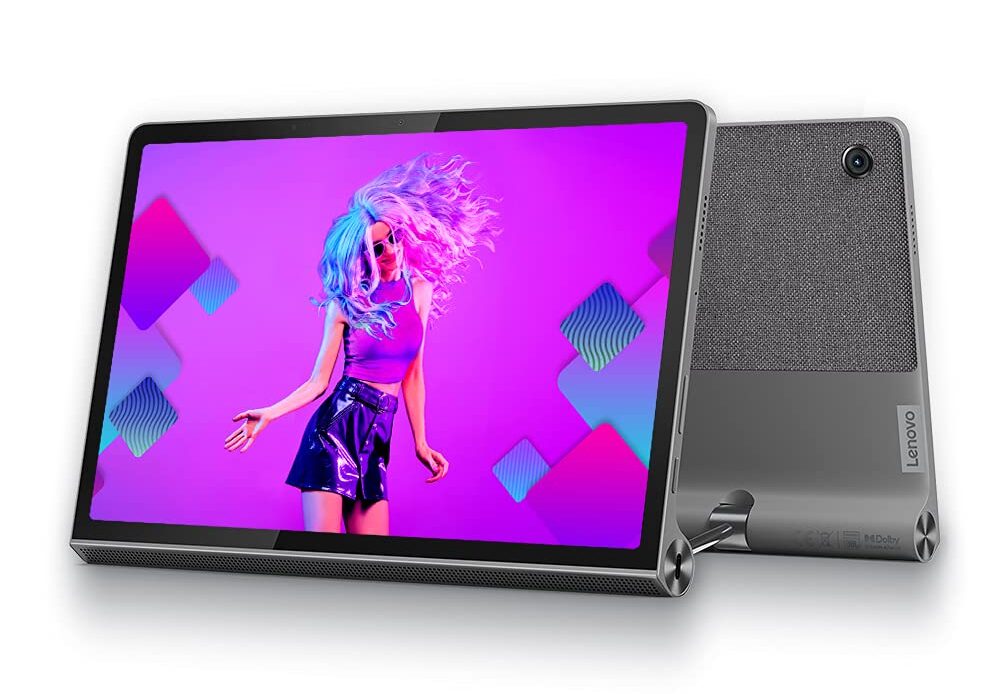 Tablets are quite a complicated market since they are neither as compact as a smartphone nor as powerful as a laptop. However, a good tablet can give you a lot of flexibility in attending meetings, checking emails, and consuming content after a long day. And I believe here is where Lenovo Yoga Tab 11 comes into play with its impressive specs and great built. 
One of the most distinctive features of Yoga Tab 11 has to be its cylindrical battery which looks weird in the beginning but eventually grows on you. Another feature that makes the device exclusive is the built-in kickstand that makes the tablet more convenient to carry around or keep still. 
Lenovo Yoga Tab 11 is small and lightweight and the back has a soft fabric that appears to be heat and sweat resistant. Tab 11 has an 11-inch multi-touch display with a 2K resolution and a refresh rate of 60Hz. It is a perfect size for watching movies, YouTube videos, or playing games. I played a few games such as COD and Asphalt and it was a delightful experience. The screen is responsive and accurate to touch but the tablet also supports the Lenovo Precision Pen 2, if you prefer to use a stylus. 
The screen is bright and vibrant and achieves a maximum of 300 nits brightness. One thing I believe could have been improved was the refresh rate. 60Hz works just well enough but it still lacks the smooth 120Hz refresh rate that is provided in high-end tablets like Samsung Galaxy Tab S7 Plus. 
Yoga Tab 11 is powered by a MediaTek Helio G90T Octa-core processor and 4GB of RAM power. It makes a remarkable device for gaming. Tab 11 has an incredible set of speakers. It could easily fill up the room and once you start watching content on it, you would never want to switch to your smartphone. It also has a dedicated Google Entertainment Space where everyone can create their own profiles and swipe through a collection of entertainment apps curated specifically for them. 
Yoga Tab 11 has an 8MP camera, both at the front and at the back. It has an integrated 7500mAh battery and is advertised to last for 15 hours. My experience is somewhat similar. With very irregular usage, the tablet easily lasts for 2 complete days and with extensive use, it can last for up to 10 hours. 
Verdict
Lenovo Yoga Tab 11 costs Rs 27,999 and this seems like a reasonable price for a tablet that has such exciting specifications. After using it for about a month, I would definitely recommend the device as a must-have in every household.