I've been observing OnePlus's moves since they first surfaced in 2013. They have a proven track record of releasing great products at a great price right from the start. 10 years later and things haven't changed much, except for a few competitors sprouting up. The OnePlus Pad Go is a new budget tablet which is very reminiscent of its elder sibling, The OnePlus Pad. With differences in aspects like the processor, camera, battery and charging, let's find out if it's worth the 19,999 price tag that's almost half when compared to its predecessor. 
Display: 
The first display aspect that caught my eye was the crisp 2.4K resolution IPS screen which combined with the sharp and vibrant calibration provides a very immersive content viewing and gaming experience. I highly trust that this helps the OnePlus Pad Go shine in its segment. The only minor inconvenience that came to my geeky attention was the refresh rate being at 90Hz instead of 120Hz but to people who don't bother much for refresh rates, this shouldn't be of much concern.
Design:
Whether it's the metallic finish, the tactile buttons or even the overall sturdiness of this device, I like it. The glossy strip of plastic near the camera module adds a level of freshness to the age-old tablet design i.e the industry standard. Audio enthusiasts will also appreciate its quad speakers that provide ample bass, well balanced mids and clear treble. Movies, music and frequent video calls are handled really well by the OnePlus Pad Go.
However, nothing comes perfect in our imperfect world and what that means here is no 3.5mm headphone jack. For a device that positions itself as a media machine, this is a small disappointment. The seamless bluetooth 5.2 connectivity does try to make up for it but wired users will have to resort to a dongle. 
While we are on the topic of missing basic features, there's no fingerprint scanner which means you'll have to rely on the face unlock. Come on OnePlus, it's 2023, everybody prefers biometric authentication over gimmicky facial recognition.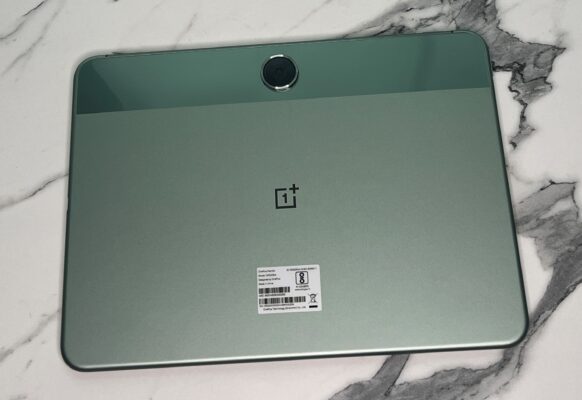 Camera:
The camera performs decently in fair to good lighting conditions. The 8MP resolution both in the front and back is sufficient. You won't find yourself complaining during zoom calls or the occasional tablet photography session. I was a little surprised to see the omission of a flash in the rear camera module, but I guess they have to cut costs somewhere. 
Performance:
It performs best when presented with everyday tasks but falls short when pushed to its limit in heavy games and other processor intensive tasks. The Helio G99 is definitely capable of handling all games but not so much if you like playing them on the highest settings for long periods of time. That said, navigating through multiple apps or browsing the web is as seemless as it gets. 
Battery and Charging:
With a 33W adaptor and an 8,000 mAh Li-Poly battery, the Pad Go shines in this department. A solid 2+ day life is easily expected and a respectable 1.5 day life if you decide to really push it. 
Software:
What I really enjoyed in the software department is the ease with which I was able to navigate, multitask and get things done in general. OnePlus seems to have customized Oxygen OS and made it more user friendly on a larger screen. I hope they add the option for using a split keyboard soon though, this addition will make it a complete experience.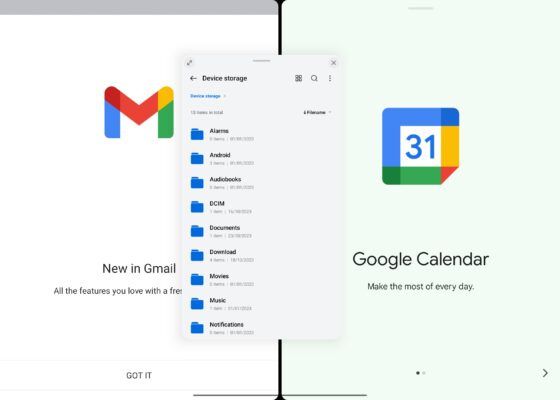 Verdict: 
The OnePlus Pad Go excels in several key areas, including its high-resolution display, versatile audio capabilities, tactile buttons, multitasking optimization, and premium build quality, making it a compelling choice in the slow Android tablet market. It's a great choice for a younger family member or an avid OTT enthusiast all while proving worthy for individuals who love multitasking. 
Rating: ★★★★