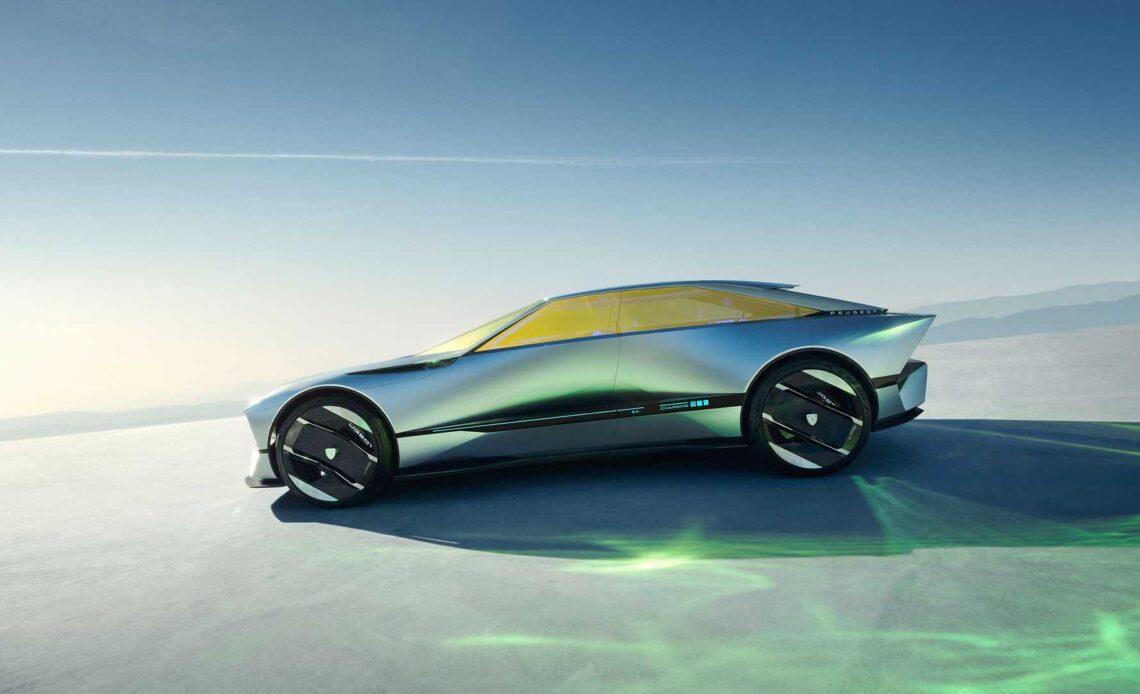 After surviving two years of the pandemic and a year with limited visitors (a mix of physical and virtual participation), CES, the world's biggest tech show, is back in full glory. The annual tech show always brings something unique and futuristic to the table. Let's not waste time in the intro, which people usually avoid (especially in the article where the context matters the most) and dive straight into the best of CES 2023.
Razer Kiyo Pro Ultra 4K
Since we have accepted the new norm, a webcam has become a thing. At CES 2023, Razer unveiled a webcam, Kiyo Pro Ultra 4K, which offers DSLR-level detail and clarity to the viewer, thanks to Sony 1/1.2 inch Starvis 2 sensor. The newly announced webcam from Razer upgrades your video setup with high resolutions and AI-powered face tracking. The webcam has a physical shutter for privacy and works with nearly any display or monitor.
LG Signature OLED M TV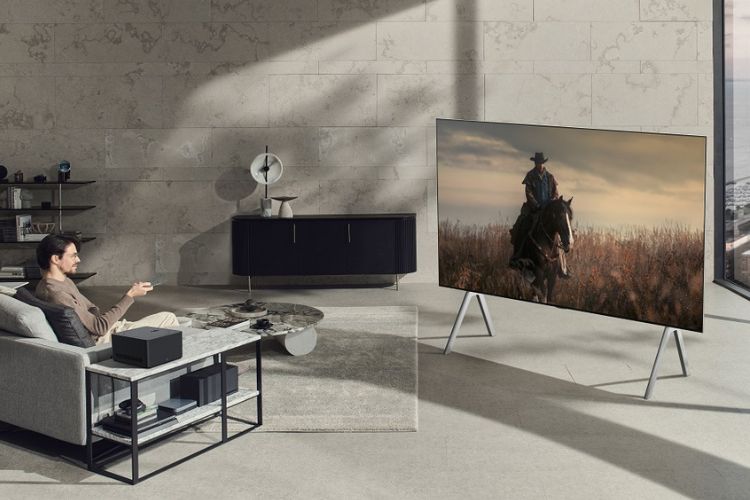 The world's first truly wireless TV was announced a few months ago by a US-based brand Displace, and it debuted at CES 2023. However, LG has no different plans, as the brand unveiled the world's first wireless OLED TV, and with its 97-inch screen, it's probably the biggest one too. The TV transmits a 120Hz 4K video signal along with multiple audio formats, including Dolby Atmos, and offers exquisite picture quality and a sleek design.
Samsung 49″ Odyssey OLED G9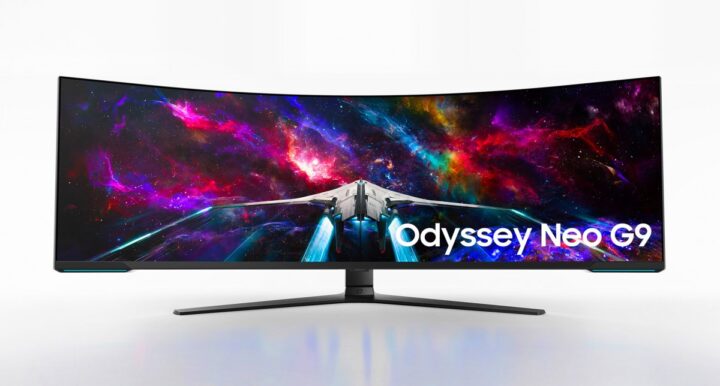 Samsung launched two Odessey monitors at CES 2023, one with a 57-inch screen and the other with a 49-inch. The Odyssey OLED G9 bumps the panel size to 49 inches while maintaining the 1800R curvature and VESA DisplayHDR 400 True Black status. The Odyssey OLED G9's maximum refresh rate has increased from 175Hz to 240Hz, and it will surely be one of the most loved gaming monitors in the future.
Lighthouse Tech Glasses for Blind People
The arrival of technology plays a massive role in our day-to-day life, mainly in specially-abled people's lives, as it helps them in major aspects. Lighthouse Tech has come up with an innovation that is not only helpful for mankind but is also something that should have been found a long time ago. They've launched glasses that help blind or visually impaired people confidently find their way through a crowd. The glasses sport built-in motion sensors and vibrate when there's something or someone around you to help the wearer move easily.
Panasonic MZ2000 TV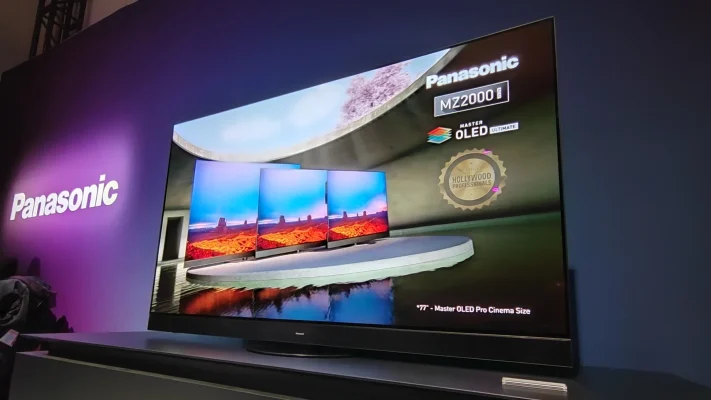 At CES 2023, Panasonic launched a new lineup of flagship OLED TVs named MZ2000, and the TVs from it will be available in 55-inch, 65-inch, and 77-inch screen sizes. However, as always, the brand hasn't confirmed the cost of the TVs and when they go on sale. Let's ask the spokesperson about it. The MZ2000 TV sports a revised Dolby Atmos speaker system with new sound modes, a new heat management system and a new True Game mode.
Steambox – The Self-Heating Lunchbox
Back in the century, we used to consume cold meals right out of the tiffin box, then someone launched an oven, and we started having hot meals. However, one can not carry an oven at all places, especially when you're on the move or somewhere remote, and this thought prompted Steambox to make a self-heating lunchbox that warms your food on the go. The incredibly good-looking Steambox can be operated through a connected app on iOS and Android. The rechargeable Streambox is made up of a 100% natural bamboo lid with leakproof technology and offers three uses on a single charge to serve you warm food wherever and whenever you want.
Supernova HUENIT – Robotic Arm
Sometimes, after a heck of a day, spreading our arms to get something can be a cumbersome task, and that's where Supernova, a South Korean startup, thought of creating Huenit, a robotic arm to help people with various household chores and creative tasks. The easy-to-use AI-based multi-functional robotic arm works with Wi-Fi and can be paired with smartphones via Bluetooth. The Huenit robotic arm can rotate 220 degrees, lift up to 0.75 kgs, and do everything from making coffee to 3D printing a prototype.
Pepaminto Mattress Topper
The definition of what we need to have a good sleep has various responses, as the perception of warmth differs for each individual. The German Start-up Variowell developed a topper (mattress) after testing thousands of people and won the CES® 2023 Innovation Award in the digital health category. The mattress is made to provide solid sleep during the night when body temperature, heart rate and blood flow fluctuate the most. It can be operated manually with the Digital Crown on the Apple Watch.
Sony PlayStation VR 2 Headset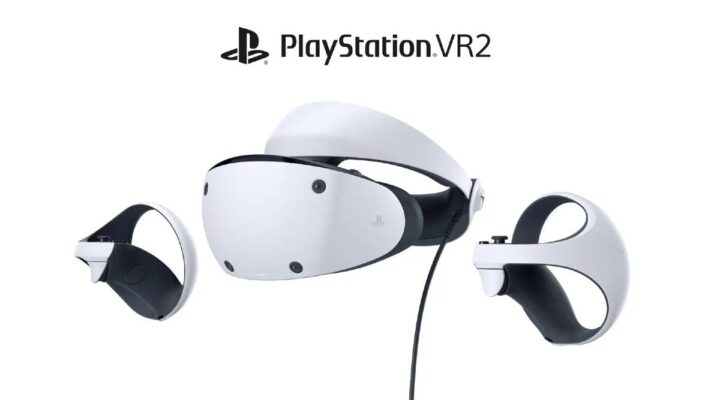 Sony has been delivering us hits like Walkman, PlayStation and TVs for decades. At CES 2023, the Japanese electronics giant announced that it would start selling the highly anticipated PlayStation VR 2 headset on February 22. The high-end virtual reality headset will have more features than Meta's Quest 2. The brand promised at least 30 games at the launch, including Gran Turismo 7 and a spinoff of Horizon.
LG OLED T TV – The Transparent TV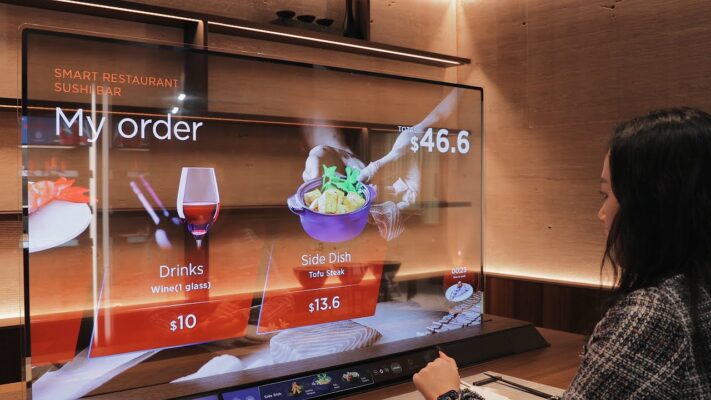 Technology is catching up with us at such a pace that what was once a figment of our imagination is now a reality. LG's new OLED T TV unveiled during the CES 2023 is proof of this. The 'T' is completely transparent in the no-picture mode, much like a glass pane, allowing you to see through it. Apart from offering a great viewing experience, the TV can be used as a digital window. Seems like a good idea for people who want to switch between the real and virtual world!
The Relumino Mode by Samsung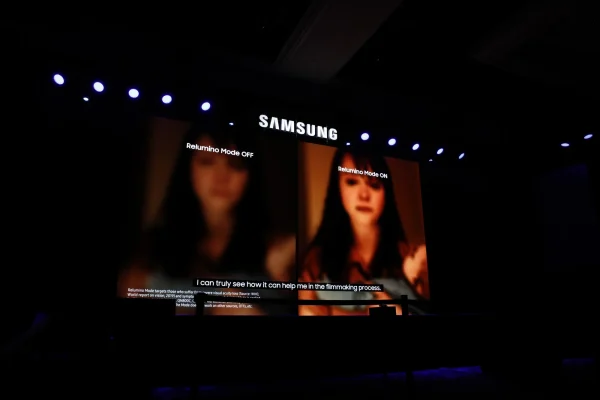 To make the everyday use of technology more sustainable, Samsung unveiled a vision for a calmer, more connected world at CES 2023 and the new Relumino mode introduced in the Samsung TVs is one of the most palpable innovations. The Relumino mode has layers of camera technology that highlights outlines, sharpens contrast, and enhances colours to help people with low or limited vision. The mode will come to Samsung Neo QLED 8K and 4K TVs later this year. Samsung also displayed a new version of Relumino glasses that first debuted at CES in 2018.
TCL RayNeo X2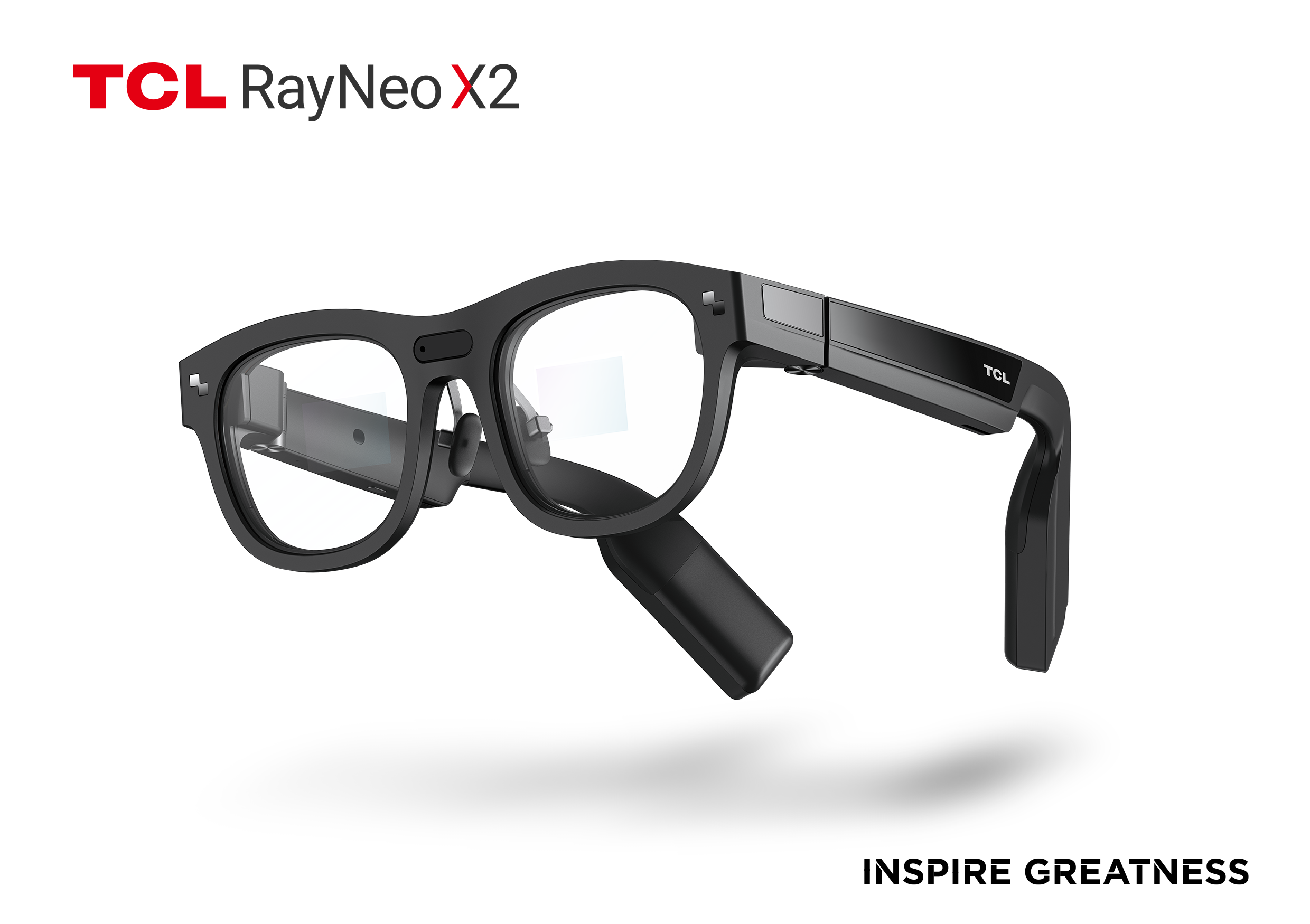 We know TCL for its TVs, but they are now entering the AR and VR world, which sounds like an aggressive move from TCL. The Chinese electronics company is looking to expand its horizons, and to follow that; it has launched the RayNeo X2, its first AR glasses, at CES 2023. The glasses have their own touchpad control on one arm to navigate and tap through apps and are powered by a Qualcomm Snapdragon XR2 processor with 6GB RAM and 128GB of internal storage. The glasses feature full-colour micro-LED displays in each lens and boast a 16MP camera, which can capture pictures and record videos up to 1080p.
Pact Sense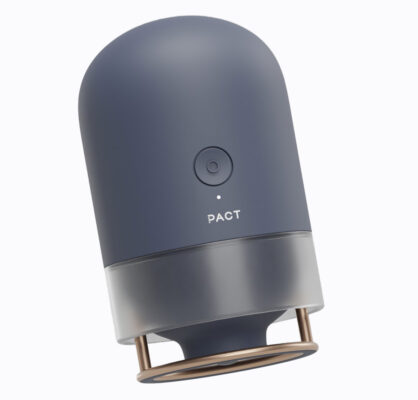 We have hundreds of devices in the market keen to beat your muscle pain, but the compact muscle scanner we saw at CES 2023 was precise and up to the mark. Boston-based Pact showcased Pact Sense, the world's most advanced muscle scanner that scans your muscles and determines their condition to create the perfect warm-up or recovery sessions for your body.
Motion Pillow for a SNOREfree sleep
We all know at least one person who is a big-time snorer, and to have a solution to that, the South Korean-based company 10 Minds has unveiled a motion pillow AKA an anti-snore pillow. The pillow has been featured as a CES Innovation Awards 2023 honoree and features a technology that detects when you start snoring. As soon as you start snoring on a motion pillow, the Motion System will automatically signal the pillow to inflate airbags within it so that you can change the position of the head and stop the snoring.
Icoma Tatamel Bike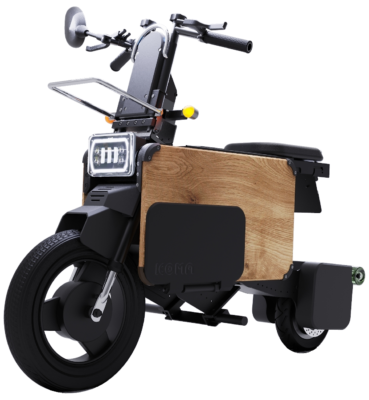 Icoma Tatamel Bike was introduced as a pre-production concept in October 2021, and after 2-years, it showed up as a fully developed saleable product. The full-size electric motorbike is exceptionally portable and enables people to enjoy riding it anywhere without worrying about parking space, as it can be folded into the size of a suitcase. The bike offers about 28-30 kms in one go when charged for three hours and can be used as a 100 V AC power source for outdoor activities and emergencies.
DAKD JUNG – Ferrofluid Speaker
When we first looked at the DAKD JUNG ferrofluid speakers, we thought it was a lava lamp placed in front of a regular speaker, but it turned out to be something new and extraordinary. The innovative speakers are designed and built by South Korean artist Dakd Jung and have a dancing liquid, an innovative substance made of nanoscale ferromagnetic particles suspended in a carrier fluid, which moves on a musical beat.
TCL Glasses-Free 3D TV
Don't you think 3D is an immortal form of technology, as it always returns with something new and refuses to die? At CES 2023, TCL unveiled a TV that offers a glasses-free 3D experience to the viewer by using a lenticular, making it one of the most innovative TVs of the show.
Foxsky Portable Outdoor Power Station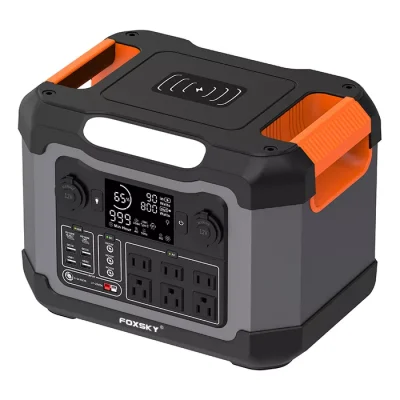 When you work most of the days indoors at the end of the week, all you need is an outdoor gateway but being a servant to technology, how would you survive outdoors without a good backup source? Well, you can with the newly launched Foxsky portable outdoor power station, which offers 1200W of power to help you with multiple things as it supports AC, DC, USB, Type-C and even a car charger. It has an LED display, an LED torch, and a smart cooling feature to keep the power station intact.
Nikon Z30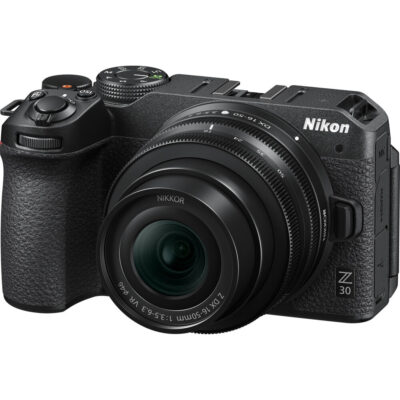 The Nikon Z30 is a beginner-friendly camera designed specifically for visual content creators and vloggers. The simple-looking Z30 camera was first introduced in 2019, and it is loaded with a 20.2MP APS-C CMOS sensor, 4K video at up to 30p, and 1080 video at up to 120fps. The compact mirrorless camera offers hassle-free connectivity along with decent image quality straight out of the box.
Canon EOS R10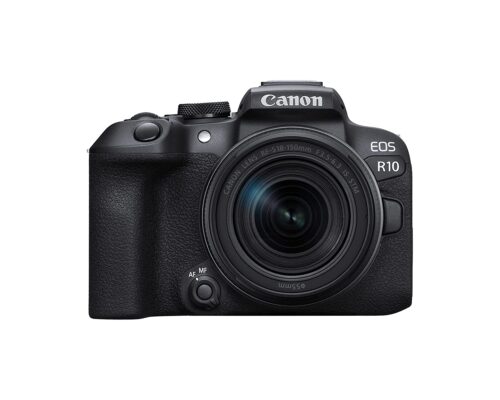 Canon never ceases to surprise us with its highly innovative cameras, and when it comes to EOS R10, we have no words, as it is a stunner. No wonder, it has whipped every nominee to win a camera of the year award at Exhibit Tech Awards 2022. The Canon EOS R10 features a new electronic viewfinder (EVF) developed by Canon that sets it apart from other cameras in the price category. The R10 is tailor-made for travel photography and capable of capturing RAW photos with continuous shooting bursts as a single file. The EOD R10 offers a 24MP APS-C CMOS sensor with Dual Pixel AF, up to 23fps shooting and oversampled 4K up to 30p, 4K/60p with the crop.
Pivo Pod
Solo creators are always looking for gadgets to create something innovative that does not require the involvement of another person. Pivo Pods are a must-have for the content creator, especially the solo ones who don't prefer to wait for someone to come over. The pod is compatible with all smartphones, follows you while shooting content and can adjust to almost any tripod.
Rockmax AirPod Skin
We love AirPods, but what if we tell you that you can have them customized according to your choice of skin? Yes, at CES 2023, a company called Rockmax launched various adorable skins for your AirPods which are a fun way to personalize your Apple AirPods and make them extra stylish. 
The Peugeot Inception Concept Car
Peugeot, Stellantis's French automobile brand, unveiled the Inception Concept car at CES 2023. The INCEPTION CONCEPT, with its ground-breaking exterior and interior designs, next-generation PEUGEOT i-Cockpit®, and cutting-edge Hypersquare control system with steer-by-wire technology, will serve as an inspiration for PEUGEOT's upcoming products starting in 2025, to put the majority of its innovations into production. The electric INCEPTION CONCEPT, based on the STLA Large platform, is powered by a 100kWh battery with a 497-mile range. The INCEPTION CONCEPT goes from 0 to 62 mph in less than three seconds and generates about 680 horsepower from two electric motors. The model also has wireless induction charging capabilities and 800V technology, which allows it to add 93 miles of range in just five minutes.