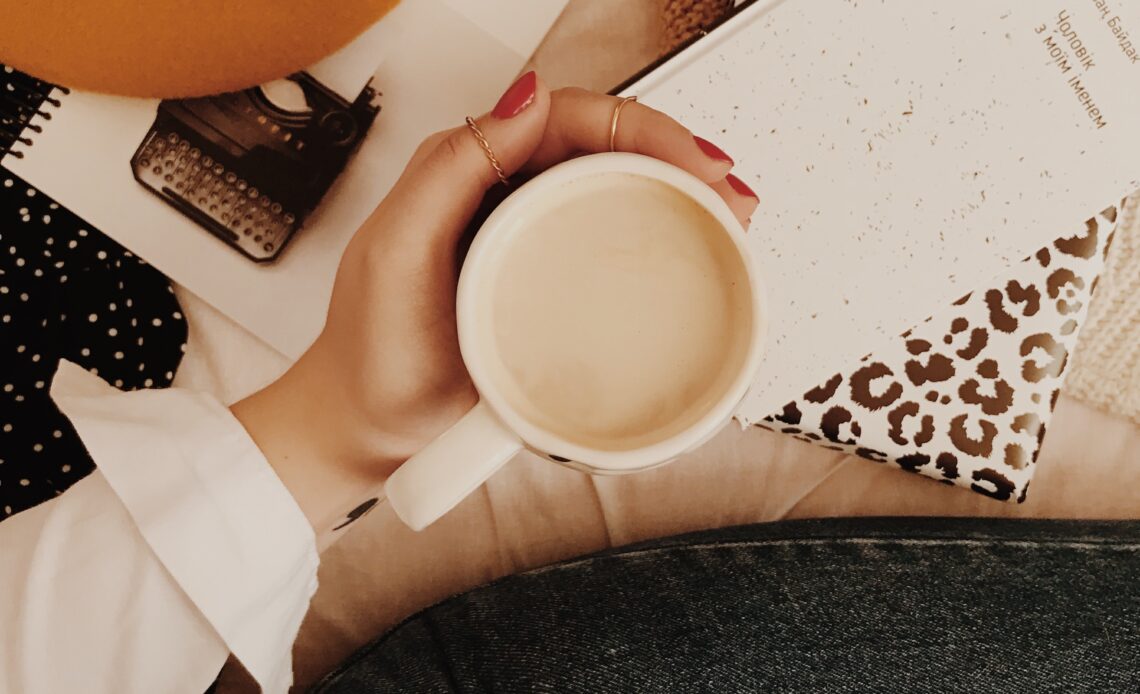 The French Style Week-Offs
Week-offs are designed to reduce stress and increase productivity, but how do ordinary people spend their week-offs? They stay awake till the wee hours watching a movie or web show, then sleep till the next afternoon, and have breakfast post lunchtime. Later, they head out to the malls in the evening only to get stuck in traffic or end up sleeping more, to wake up again and worry about the next day, which makes their week-offs pathetic.
Whereas the French people who are famous for their love for sleep come back home right after work, relax a little and au dodo by 10-11 PM, wake up early and spend their week-off mornings listening to relaxing music. Later in the day, they indulge in cosy activities such as reading a book in the cafe, cooking a nice meal for their loved ones, meeting a friend over famille lunch, and all those little things that make their heart happy and relaxed.
Walking Over Driving
Since the inception of smartwatches, the whole world has been trying to follow the default 10,000 steps a day format, but it's an old ritual for the Frenchmen as walking has been an integral part of their lifestyle for ages. Even if most French people have cars at home, they prefer to walk instead of taking their cars out, as they only choose to drive when required, and the destination is not walkable.
Also, the developed cities in France or, perhaps, Europe were designed to get everything you needed for your daily life by walking around the neighbourhood, and the number of cars in France is way greater than the number of parking spaces. Adopting this habit is one of the simplest ways to integrate the French lifestyle into our daily routines, as we all know the benefits of taking a walk in the morning, to the market and stroll after dinner.
The Sacred Meal Hours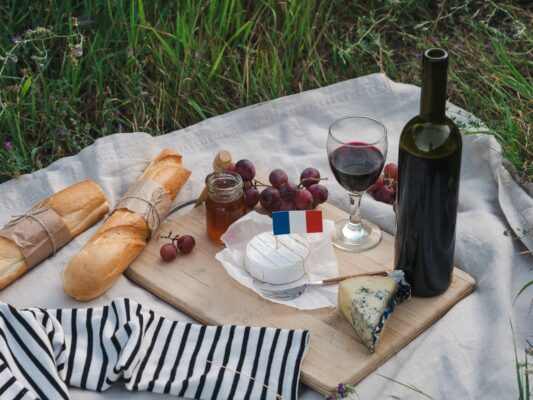 The French people are crazy about their meals and drinks like nothing else, and if you don't believe my words, watch them while they're drinking or having breakfast, lunch or dinner. They spend about 2 hours and 13 minutes per day eating, and they don't regret it even once. Eating at a slow pace while enjoying every element of the food and savouring each bite is a french way to salut the food maker.
The Frenchmen usually prefer to eat fresh and delicious food as they believe it's easier to eat slowly when your meal tastes real good. Their meals include small portions of meat, vegetables, and coffee to finish off the meal. They prefer eating food with their family or friends while listening to soothing music instead of watching television or chatting over the phone. One must adopt this habit as it allows you to sit and eat peacefully.
The Minimalist Fashion
When it comes to fashion, French people are very sophisticated and go for the most subtle clothes as they're fond of minimalist style. The French fashion is all about effortless basic clothes with one statement piece like a scarf, a dress shirt, a hat, over a great pair of jeans and shoes. Also, they don't like to overdo or overdress anything, especially the French girls, they genuinely hate 5 pounds of makeup.
The French believe you should prefer pleasing yourself above all and define beauty as feeling good about yourself. They see beauty in effortless and natural aesthetics. The young generation in France follows the "less is more" mantra. Being well-dressed is one of the key practices the French likes to follow as it helps them walk with confidence throughout their day. These guys are not flashy and pick neutral colours for their outfits.
Shop at Local Farms
Up till here, if you think that you can't adopt the French lifestyle outside the big cities, then you're mistaken. The French always crave fresh and season-based foods, which helps them in their habit of eating mindfully. They're keen on shopping from the local farmers' markets as it allows them to interact with local farmers and other people. Shop this way to make your shopping experience enjoyable rather than a regular chore.
The Intellectual Wealth
The simple pleasures are irreplaceable, and French people choose to embrace them. When you walk around the streets of Paris or perhaps anywhere in the French land, you'll easily notice people reading books by the cafe, river, parks or all around the places. They're very fond of reading books, as being well-read is essential to the French lifestyle. Though Indians are already on top in reading as we spend an average of 11 hours a week on reading.
The Art of Doing Nothing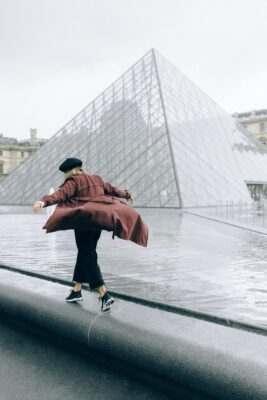 I was freakingly good at this one, as it was part of my studies. The art of doing nothing doesn't mean being lazy, but it's the idea of finding pleasure in idleness. Have you heard of that quote by Lao Tzu, "doing nothing is better than being busy doing nothing." If you haven't heard it before, you have read it now. Adopt this one into your everyday life to rescue yourself from getting burned out in the rat race.
In my experience, "dolce far niente" (doing nothing) is a highly beneficial activity, introduced by Italians, who carry it regularly, but nobody does it better than the French. However, they have a similar term, "joie de vivre" (joy of living), which they practise passionately in day-to-day life. The French are very devoted to the art of doing nothing, as it aids them to fall in love with life every day.
The Work-Life Balance
Work-life balance is heavenly popular in developed and developing countries, but nobody follows it in real-life scenarios. Statistically, people living in these countries constantly talk about work, except the French. It's just not in their culture to talk about work outside the workspace, no doubt they've only 35 hours of the work-week. Besides fewer work hours, they also get five weeks of paid time off for vacations and have a life.
The Frenchmen never discuss work at a dinner table and when they're chilling with friends even though they spend a lot of time eating and drinking. The Belgian guy told me the French sit together for hours but never care to ask where the other fellows work or what kind of work they do? as they're culturally bound to not discuss such things while eating. Adopt this one in your life and focus on meaningful conversations at the dinner table.
Je ne sais quoi Over Anything
The French are recognised due to their different approach toward life and style of living. They're always in favour of je ne sais quoi, be it food, drink, clothing, skincare, or home decor, which drives the rest of the world towards their culture. The people in France believe that less is more and one should own only those things that bring joy in life. It is the sole reason they go after high-quality items, which keeps them elevated in life.
Spend A Day Like You're French
The reason behind most of life's struggle is you've almost zero expertise in saying no, or you were perhaps born in a place where saying no is considered an insult or you're a part of a generation where FOMO haunts. The world never forgets to describe the French people as a rude, cold and arrogant breed, but the truth is they're good at maintaining boundaries and their raw culture.
Now, tell me, are you happy with your mundane routine? Well, being a part of the rat race, most of us are not, and even if you're, what's the harm in following a different lifestyle for a day. Be prepared, and this weekend give it a shot and try to spend a day like a French and note down what changes it brings to your life. I'm telling you, it has more benefits than you would ever have thought.
Let me help you with what a day looks like in a French lifestyle. First of all, they breathe discretion and stay low key as much as possible, the total opposite of the world that follows the American culture of always staying in the limelight, chasing the meat. The French have a natural talent to turn most boring things into poetic works of art with a little more mindfulness in the activity.
Being a newbie, let's start with your normal routine (a week-off is better) but wake up a little early to enjoy every essence of life. Take a shower with skincare ingredients that smell wonderful, and slow down a little while sipping your morning tea/coffee. Listen to some serene music while wearing the dress that has a timeless silhouette in a neutral tone and while heading out, try to walk like a flaneur.
Walk into a cafe, take a few minutes to soak yourself and place your order as the french do, un cafe s'il vous plait. I know you can't go all poetic in one day, but being polite has its magic. Slow down – enjoy every sip of the coffee and the surroundings while staying calm and composed. I'm telling you, if you follow this throughout the day, by the evening, you'll fall in love with this cosy routine because c'est la vie, and the French know it better.