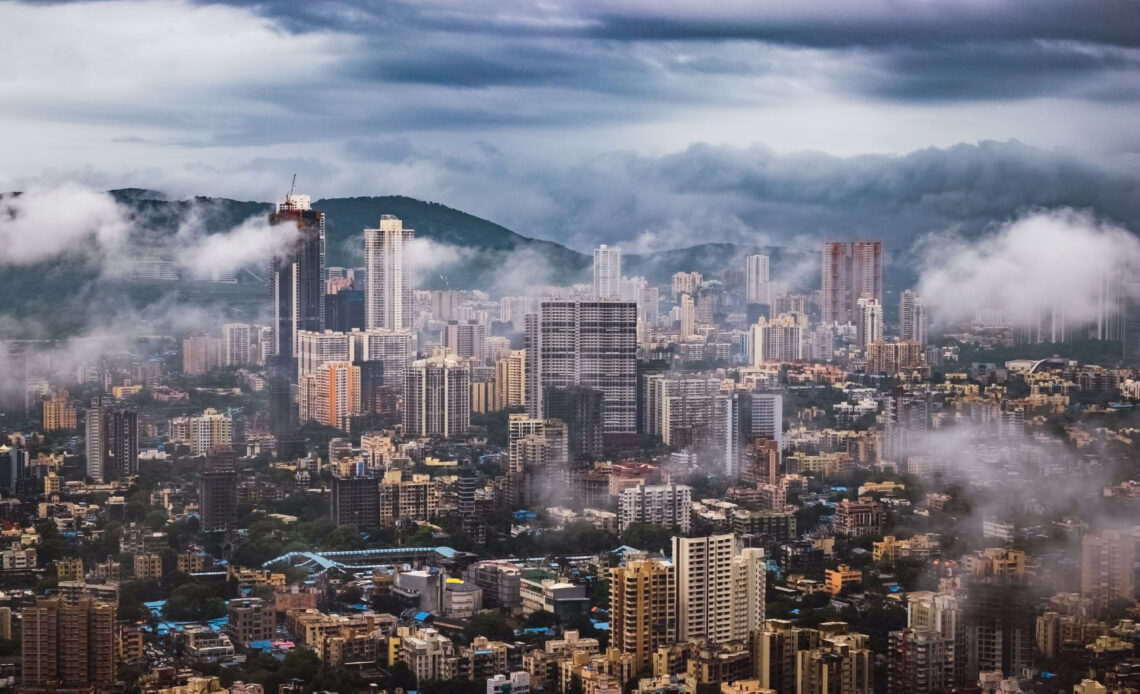 What brings a smile to every Mumbaikar's face? Of course, BAARISH – the season of romance. You must have met at least one person (non-Mumbaikar) in your life who has talked about visiting the city of dreams during monsoon season, especially to witness the magic of the iconic curved coastal road, the "Marine Drive". The famous promenade is lined with palm trees and has vibes that offer a refreshing break from mundane routine, though it is always packed like sardine.
Being one of the most congested cities in the world, over the years, people have adopted the Bombay lifestyle, where they have learned the art of staying within their small worlds even though they're surrounded by people all the time. The city blooms differently when clouds full of rains hit the seashore. One can not describe the beauty of Bombay in monsoon in words unless you're Javed Akhtar. Let's look at some of the memorable Bombay, Baarish & Bollywood happenings.
The Wake Up Sid Legacy
Do you remember the climax of the Wake Up Sid, where Sid (Ranbir Kapoor) realises that he has an intense love for Aisha (Konkana Sen Sharma) while taking a look at the magazine photographs? At the same time, the first rain hit the parched city, and he decides to take a shot and drive towards the marine drive in the hope of seeing his lady love. Since then, people have gone more crazy about marine drive and the song Iktara.
Life in a Metro
The local train has always been and will be the first love and lifeline of the people who live in Mumbai. About 35-lacs people commute through a local train on a daily basis, and a lot can happen over a regular journey. We have seen a few of such amazing stories in Anurag Basu's Life in a metro, and that's why you couldn't resist yourselves from playing In Dino when someone beautiful crosses your path while you are running to catch a train.
Main Zindagi Ka Saath Nibhata Chala Gaya
The economic capital of India offers endless opportunities for everyone and, at the same time, teaches you how to deal with failure in life. The city of dreams has witnessed many stories of rags to riches and has become a home to many legends. The city makes sure you live your life with a never give up attitude, but when it gets out of your hands (waterlogging vibes), just take a deep breath and sing Main Zindagi Ka Saath Nibhata Chala Gaya and start again.
Taxi No. 9211
Bombay is incomplete without its Kaali Peeli (Taxi), and the people who travel in these taxis regularly at least have one memory to share. Kaali Peeli drivers are full of life, and most of them will not hesitate to share their Bombay stories with you. So, next time you're stuck in traffic due to baarish, initiate a conversation with them to recreate the Taxi No. 9211 vibes. Warning – Please don't overdo it, otherwise, you know what a simple-looking Kaali Peeli driver can do!
Ae Dil Hai Aasaan Jeena Yahaan
We all are big fans of the legendary payback singer Mohd. Rafi, who has recorded over 25,000 songs. However, his Ae Dil Hai Mushkil Jeena Yahan from the CID movie has a massive fanbase. The lyrics depict life in Mumbai in a very decent way, even though the city has changed drastically over the last few decades. Sadly, people only remember the lines of Mohd. Rafi, just like they focus on the sad moments instead of Geeta Dutt's line – Ae Dil Hai Aasaan Jeena Yahaan.