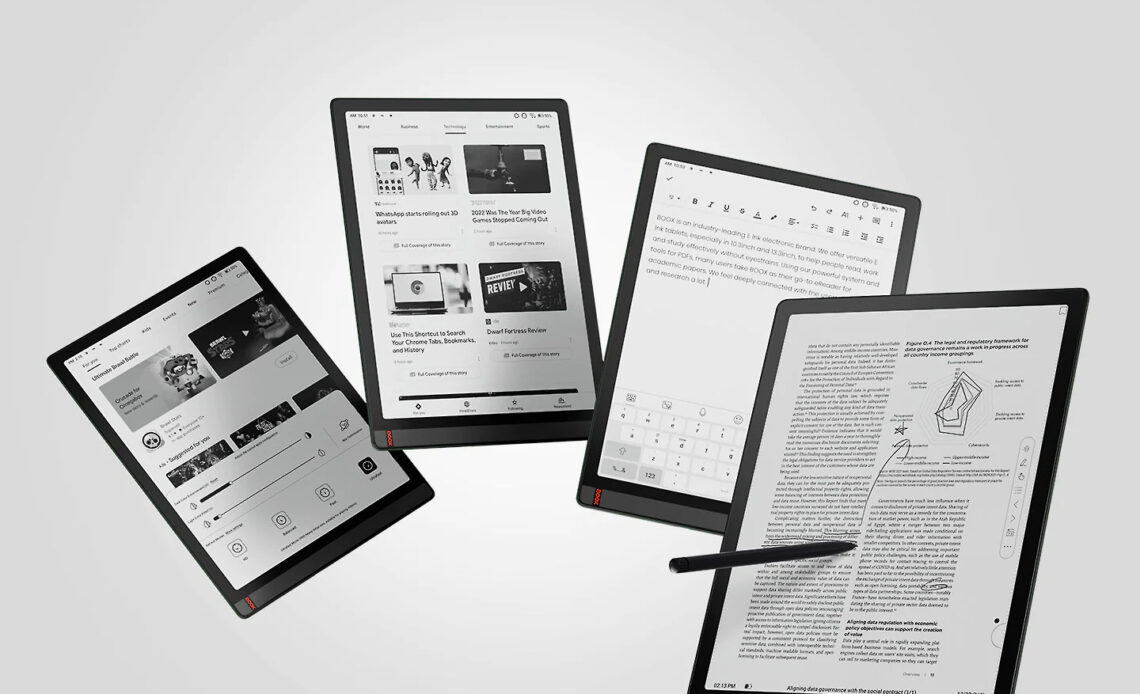 Digital reading has become a way of life, and the quest for the perfect e-reader has never been more thrilling. While the Kindle has long reigned supreme, a new era of innovation has given birth to many alternatives, each competing for the title of the ultimate reading companion. So, here we are, delving into a realm where the written word meets innovation and discovering the e-readers that might steal Kindle's crown.
Kobo Elipsa 2E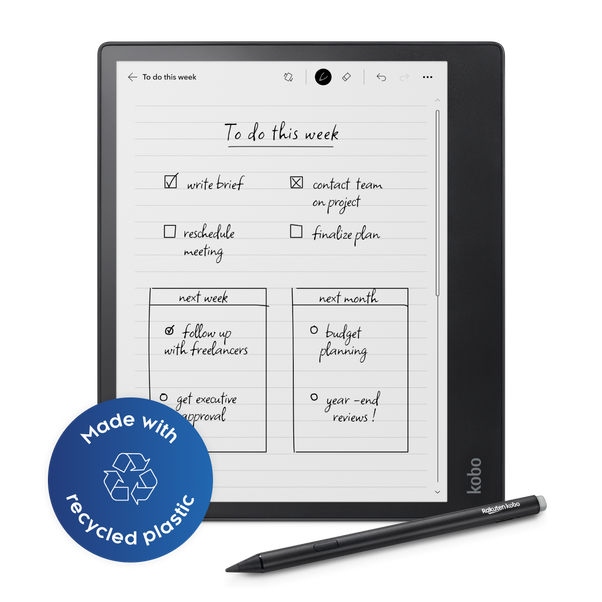 Dive into a captivating world where literature and innovation converge with the Kobo Elipsa 2E, a true game-changer in the world of e-readers and note-taking devices. The remarkable gadget seamlessly blends the best of both worlds, offering a captivating reading experience while doubling as a digital notebook for the modern age.
The e-reader boasts a spacious 10.3-inch E Ink Carta display, which feels just like reading from a physical book. The Elipsa 2E's versatile stylus transforms your reading into an interactive adventure, allowing you to annotate, highlight, and jot down notes directly on the page. It also lets you sketch, draw, and brainstorm, making it a must-have for creative minds.
Kobo Libra 2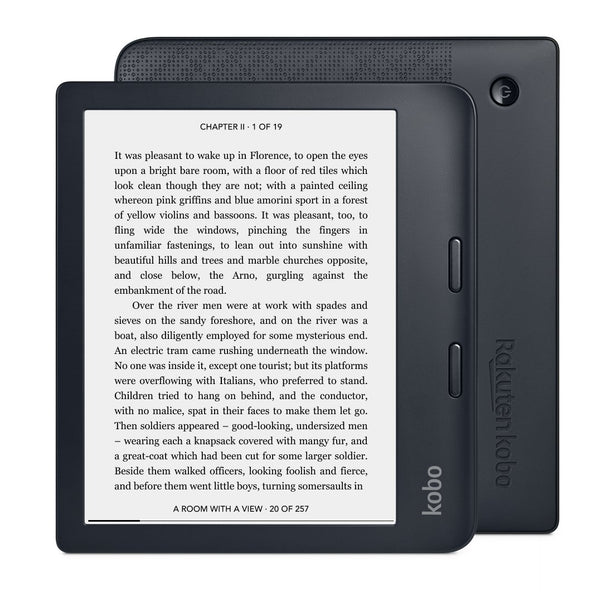 The newest addition to the e-reader market is the Kobo Libra 2 – a literary marvel that redefines how we experience books. With its sleek design and innovative features, the Kobo Libra 2 is the ultimate companion for avid readers. The Kobo Libra 2 e-reader features a crystal-clear, 7-inch E Ink Carta display that mimics the texture of actual paper. 
The Libra 2's ComfortLight PRO technology ensures you can read in any lighting conditions without straining your eyes. Whether you're curled up in bed or lounging by the pool, this e-reader adapts to your environment effortlessly. It boasts a powerful processor, expandable storage, and seamless integration with your favourite e-book platforms. 
You can customise your reading experience with adjustable fonts, margins, and text alignment. Plus, its waterproof design means you can take it anywhere, rain or shine. The Kobo Libra 2 is more than an e-reader; it's a gateway to a world of literary adventures. Experience the magic of books like never before with this captivating device.
PocketBook Touch Lux 5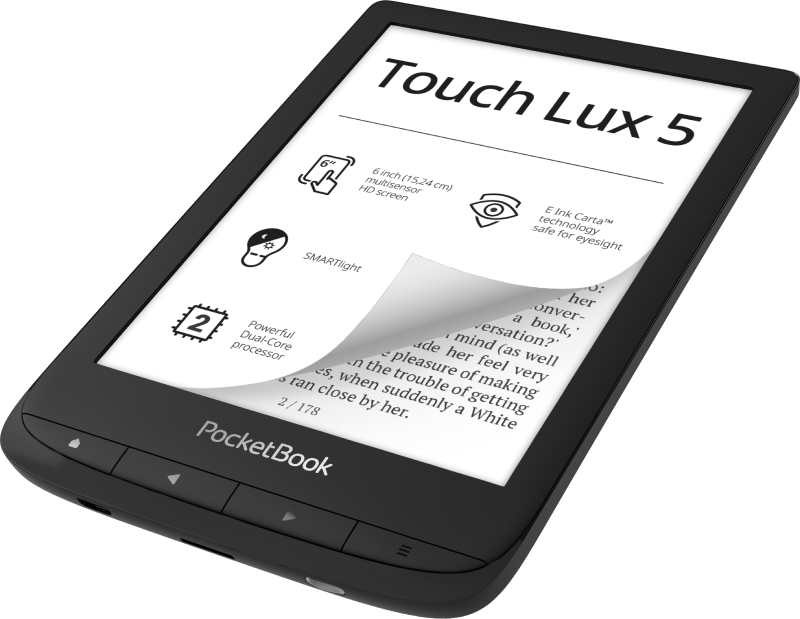 The PocketBook Touch Lux 5 is an enchanting fusion of technology and literature. The elegant e-reader is a true masterpiece, designed to elevate your reading experience to new heights. The Touch Lux 5 boasts a sleek, minimalist design that exudes sophistication. With its high-resolution 6-inch E Ink Carta touchscreen, it's as if you're holding a piece of the future. 
The Touch Lux 5 is not just about aesthetics but versatility. With access to a vast library of e-books and the freedom to borrow from your local library, your literary horizons are boundless. Customisable fonts and adjustable lighting make late-night reading pleasure, while weeks of battery life mean you can get lost in stories without interruption.
Boox Tab X
The Boox Tab X is a cutting-edge device that seamlessly bridges the gap between an e-reader and a tablet, redefining how you engage with literature and technology. At its core, the Boox Tab X features a remarkable 10.3-inch E Ink Carta display that replicates the feel of real paper, making it perfect for bookworms. 
With Android OS, you can access your favourite apps, making it a powerhouse for productivity and entertainment. Whether you're taking notes, sketching, or streaming your favourite shows, the Tab X effortlessly adapts. The stylus transforms the screen into your digital canvas, allowing you to annotate, highlight, and create.
Kobo Nia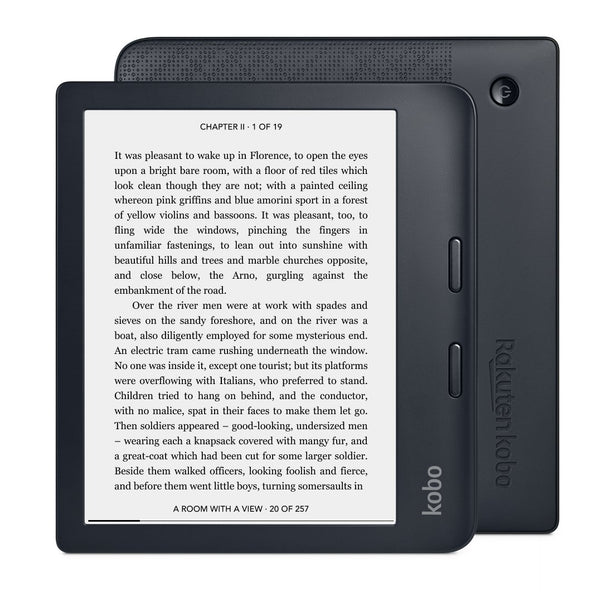 Enter the world of reading reimagined with the Kobo Nia, a compact wonder that packs a literary punch. Designed for book lovers who crave portability without compromise, the Kobo Nia is your gateway to endless stories, all in the palm of your hand. With a lightweight and ergonomic design, the Nia is a true joy to hold, making marathon reading sessions a breeze. 
Its 6-inch, glare-free E Ink touchscreen ensures a comfortable reading experience in any light, whether lounging in your favourite reading nook or on a sun-soaked beach. With access to thousands of e-books at your fingertips, you'll explore new worlds and savour every word. The Kobo Nia packs a long-lasting battery, allowing you to lose yourself in books for weeks.