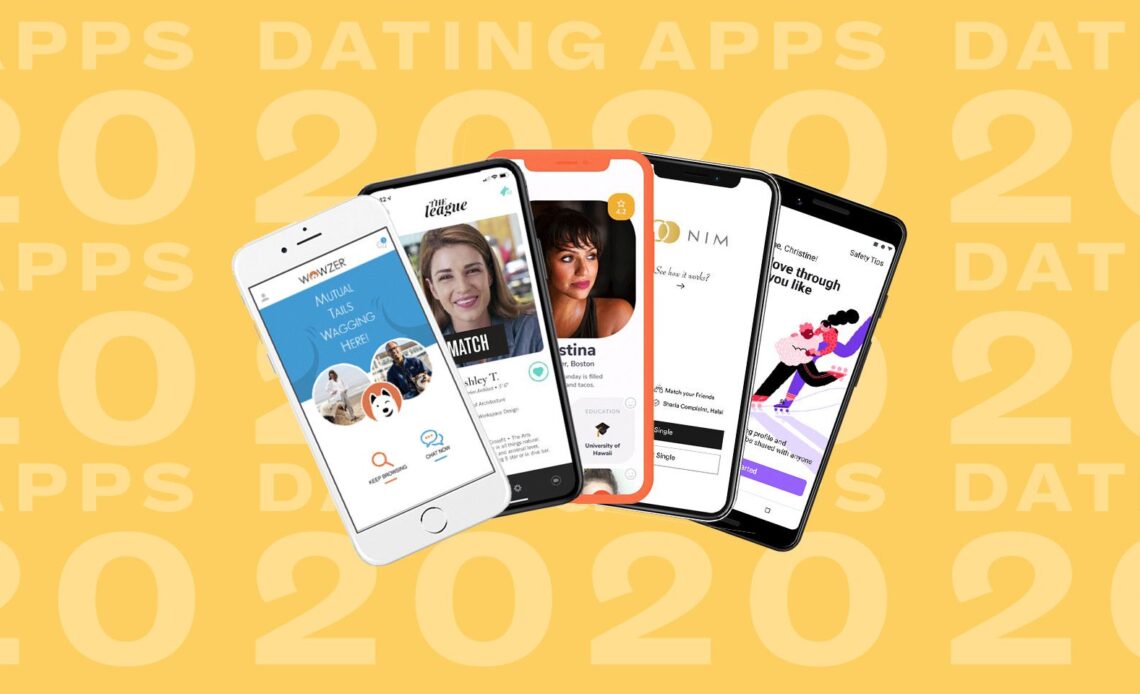 We all have experienced dating apps at least once in our lives. Now, don't spoil the excitement by saying you haven't. Chalo, let's assume you haven't because we live in a country where matrimonial apps have more subscriptions than dating apps, and we've met many people in their twenty-somethings who are either interested in playing video games instead of dating or have lost faith in love due to several bummers.
Alas! We wish we could help you get a date, but we can't. However, we can surely help you know more about the dating industry, where you might find something interesting that you can use to show off on your d-day. For instance, do you know back in the 20th-century, when newspaper ads became an integral part of human lives, "lonely soldiers" of World War I started connecting with their women over personal ads?
Now, please don't overdo it by using the above reference while you're on a first date. Getting back to the point, as technology started emerging in our lives, in 1965, a team of Harvard undergrads created the world's first computer dating service, Operation Match, and since then, we have come a long way from launching the world's first dating site in 1995 to inventing several mobile dating apps in the 2010s.
The Rise of Online Dating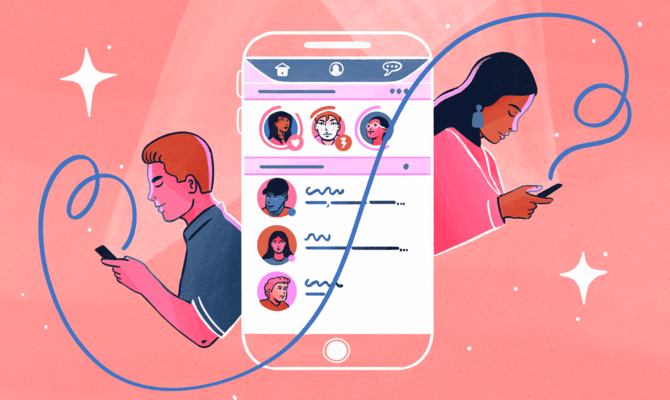 When Gary Kremen and Peng T. Ong founded match.com in 1995, the internet was already booming, at least in first-world countries. Later on, within a short span dating culture spread out in the rest of the world like a pandemic, and people started focusing on its benefits, especially singles looking for a match. However, dating culture is still considered taboo in many countries, including India. Though, the recent reports tell a different story.
Thanks to Millennials and Gen Z, India has about 31 million people on dating apps.
Nowadays, if you ask 10 people how they met their partner? At least 7 of them will answer online instead of through family or friends, which speaks volumes about the rise of online dating. It all happened in the last decade only, when dating sites were replaced by dating apps. At first, at least during the initial days of their service, they were trying to help singles get a partner/date, but as they understood the growth prospects of the field, it became a business of love.
Algorithms played a massive role in developing dating apps as the developers tremendously improved their basics to match couples more efficiently than ever before. Besides algorithms, another thing that helped the dating industry grow was numerous couple studies that say couples who met online and got married have a subordinate share in the overall contribution of divorce. The global online dating market is currently worth $8 billion and is expected to hit the mark of 10 billion by 2025, which shows how much people enjoy dating online.
Valuation of the Online Dating Industry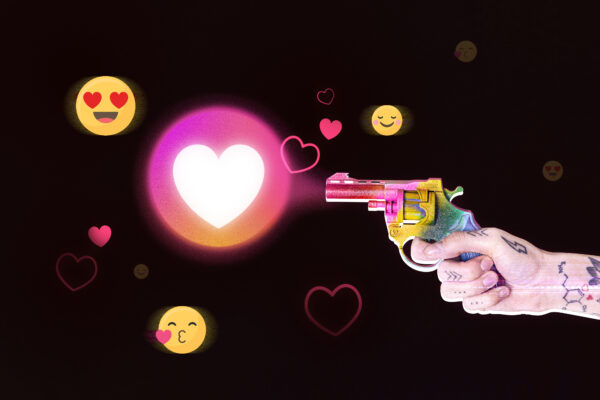 The online dating industry has grown tremendously well in such a short amount of time and is currently valued at approximately USD 8-billion. However, if you look at the matchmaking success rate of dating apps, it is far below what you might expect. Only 40-45% of the users get their ideal matches, while the rest either wait or uninstall the app.
The industry is expected to reach a value of USD 10-billion by the end of 2024, and users will pass the 500 million mark. Some of the top companies in the online dating industry, such as Tinder & Bumble, are already setting up their dating metaverses to develop more user-friendly options in the future. As a whole, the industry seems to have a bright future.
Why doesn't online dating work for most people?
Now that we've shared the list of top 5 dating apps, you (especially if you're a male) must be wondering, I've tried most of them or, in some cases, all of them, but they didn't work for me, forcing you either waiting for a match or playing the game of install and uninstall the app after every other month. In some cases, people get a response now and then, but not from the one they want to date.
Don't worry about it, you're not the only one who's dealing with it, and if dating apps were perfect, people would use it once, find their soulmates and end up uninstalling the app happily. The dating apps are here to stay, to earn profits, and they'll only get it done if they're bad at it. So, don't get frustrated and annoyed by the results. Work on where you're going wrong and hone your skills.
Why you're failing at online dating?
Physiognomy
You're always swiping right on the basis of looks, appearance and hotness. Well, there are thousands of people who do the same, which means that one attractive person receives thousands of requests and you end up being a part of the highly competitive race.
The first impression
Your profile picture and bio play a crucial role in online dating, and if it doesn't instantly connect with the person at the other end, you'll end up swiping right and left for a long time. Also, don't try to impress with a fancy name, be authentic as possible.
Don't skip the questions
Skipping questions on the dating apps will harm your match score just like it does in the exams. Why would someone make an effort to reply to your text or pick-up line when you're not even taking a minute to fill up those forms that ask simple questions about you.
That lame icebreaker
Don't expect a reply if you're sending boring variations of – hi hottie, hello there, and hie sweetheart as they're not going to even look at it. Now, don't go on google to search for creative icebreakers, because google is accessible to everyone. Be a little innovative, and create your version to drive them crazy.
Don't try too hard
When they're not replying to you, don't bombard them with lots of messages asking why are they not responding! Take a deep breath, dude, and move on to the next profile. That person might be not interested, and there are plenty of fishes in the sea. I like betta fish, though – they're pretty aggressive.
Yes, we have solutions too!
The right app before the right swap
Every dating app has a different purpose and people, mostly girls do a little homework before installing the apps. So first, decide what's your purpose and what do you want from the app. Only then things will fall in place otherwise, it would look like you're fishing in a dead sea.
Appear as impressive as possible
Like I already said, the first impression is a key in online dating, but that doesn't mean you've to wear branded clothes and pose like a runaway model. Just try to appear confident, and presentable but don't overdo anything and upload only those photos which can trigger them to swipe right.
The anecdote
Don't dare to describe yourself with a borrowed bio or with all the things mentioning you, you and only you. Write your bio in an interesting way, and mention a few of your hobbies along with interests while focusing at least 30% on what are your expectations from the other person.
That one icebreaker
Please don't spend too much time reading about him/her profile and trying to understand what's her view! It's a complete waste of time, but that doesn't mean you're allowed to send messages out blindly. Tailor your one icebreaker and try to play around it according to the profile.
ONLY FOR MEN
Your male friends are not going to be a great help when choosing the right pictures. Instead, try to get female feedback, and if you don't have any female friends, ask someone who's hardcore straightforward. Trust me, they're the only species that gives blunt answers without any second thought.