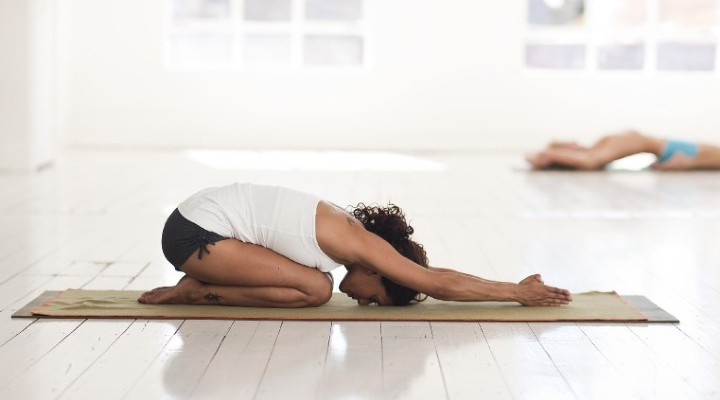 Today is International Yoga Day. In today's world, Yoga has become easily available to all by means of videos and apps. Technology has made it easier for everyone to practice yoga in the comfort of their homes. Yoga is known to relax the body and the mind. In today's times when stress is at its peak, yoga can greatly help relieve tension and keep the fitness levels up. If you're looking at making yoga a part of your lifestyle then here's what these start-ups have on offer. 
Wellnesys (YogiFi)
Image for representation purposes only
YogiFi is a smart yoga mat that connects all its users with a virtual instructor by using AI and a mobile app. It has pressure sensors that guide you and also provide real-time feedback on the posture, balance and flexibility after every session. Try this out in this International Yoga Day.
Muralidhar Somisetty, the founder and CEO of Wellnesys, suffered from a severe spinal injury and that is when he thought of creating YogiFi. Yoga helped him get better and also reversed the condition for him. 
Retail price of YogiFi : 
$199 (15,000 INR approx)
Although this seems to be on a higher side, the founder says it is in fact better than spending a  monthly fee upwards of 2000 INR. Also, you enjoy so many benefits like strength and flexibility monitoring that you wouldn't if you were to attend a Yoga class. 
While it does sound promising, reviews from users will shed some light on how well it performs and if it is here to stay. We do feel this is a good solution, considering the fact that stress levels are high and on the rise. Moreover, since people will now become more used to staying indoors, this seems to be a perfect way to keep your mind and body fit. 
Top 5 Apps for your WFM – Workout From Home
Parjanya Creative (Prayoga app)
Image for representation purpose only
Prayoga app was founded by Krishnaprasad Jagadish. He is also the co-founder of Parjanya Creative. The app makes use of machine learning and Apple's ARKit body tracking tech to analyse the users' poses. Prayoga is exclusively available on iOS and it gives real-time feedback to it's users. 
According to Jagdish, yoga isn't only about performing the poses but also about performing them correctly. Yoga is only effective if the pose is correct and that's what the aim of Prayogya is.
The main USP of Prayoga app is that all the asanas are available as high quality 3D models. This is important to learn the poses correctly. Jagadish consulted a lot of Yoga teachers before making the app.
Both of these startups have put in a lot of hard work in order to give the best experience to the apps' users and we're sure they will greatly help people adapt to a lifestyle that focuses on physical fitness and mental well-being. As for how people will adapt to the change in the way they practice yoga, time will tell us that. Until then we will try these out for sure.