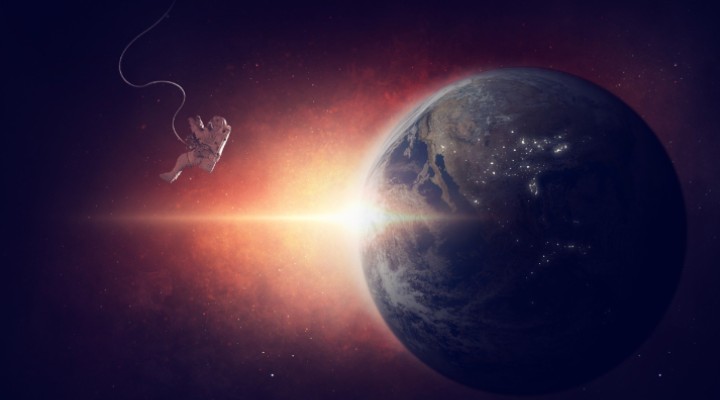 While you all were thinking of all the controversies and downfall that Elon Musk must've seen in the last two years, he launched yet another milestone, literally. SpaceX successfully launched NASA astronauts into space! 
Elon Musk and the team have been working on this dream for the last 18 years and on 30th May of 2020, the automobile tycoon's SpaceX launched astronauts beyond the skies. The Falcon 9 rocket left Launch Complex 39A carrying two astronauts, Bob Behnken and Doug Hurley. This marked history for Elon Musk as SpaceX became the very first private company to have launched astronauts for NASA. 
With all of this, if all goes well, SpaceX will also begin launching astronauts not only for NASA but other space agencies and private companies. The first operational Crew Dragon mission, called Crew-1, is expected to launch to the ISS on or around Aug. 30, with 3 NASA astronauts and 1 astronaut from the Japanese Aerospace Exploration Agency. 
A test dummy named Ripley was onboard Demo-1 that was launched previously in March 2019 with no real astronauts on board. This was for a week-long test. Elon Musk has been extremely overwhelmed with emotion and when someone's hard work does pay off, it definitely is a victory worth all the emotions and celebrations. 
While the return is more important than entry, Musk and team are geared up to ensure that the reentry is safe and only then will he consider it to be a true victory. Elon Musk has earned quite a reputation over the years. Tesla fans are many and now SpaceX is all set to create a wave of new fandom. He has shown remarkable resilience even during tough times and his crisis management skills have proven to be unparalleled. After all, courage is the true virtue that one must live by. 
Amidst all the Coronavirus chaos that the world has been hit really hard with, there's consolation here in this huge achievement that showcases what all a human being can do. It is all about setting goals and following through to achieve them. Elon Musk has set an example for all to follow. 
Leaving you with a positive note by Adidas – 'Impossible is nothing'.