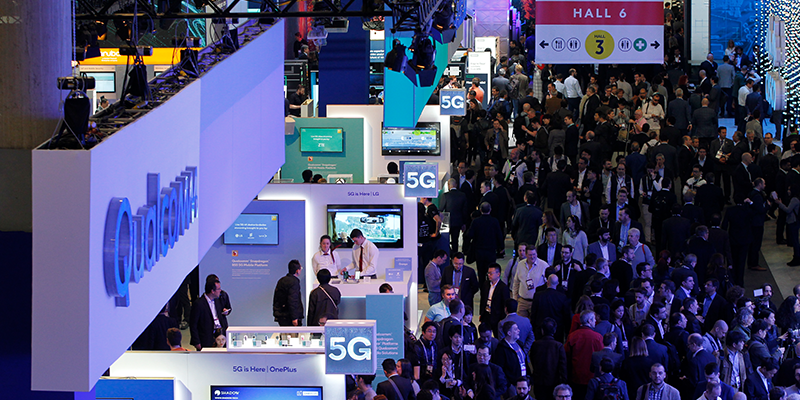 Mobile World Congress (MWC) 2023 will go down in history as one of the busiest mobile conventions in several years. The pandemic surely took a toll on in-person events like CES and MWC in the past few years but 2023 saw a complete turnover. This year the MWC attracted over 88,500 attendees from 202 countries. GSMA Ltd's CEO, John Hoffman revealed in an official statement that the support from partners, businesses, and policymakers exceeded their hopes and expectations. The vibrant display of mobile technology featured more than 2,400 exhibitors and over 1,00 speakers and thought leaders. With a saturation of almost every key player in the mobile industry, it was natural that the MWC brings about a slew of announcements and developments. 
Be it Google, OnePlus or Motorola, MWC 2023 saw big brands making bigger splashes in the mobile arena. Granted, not all companies introduced new devices as they focused on the advancement of mobile technologies. However, these developments are worth looking out for tech enthusiasts out there. Here is Exhibit's special recap of (almost) everything showcased at the MWC 2023 – 
Xiaomi
Xiaomi brought its A-game during the MWC 2023 as it not just announced the global launch of the Xiaomi 13 smartphone series but also its Wireless AR Glass Discovery edition. Firstly, the company introduced the extensive lineup of the Xiaomi 13 smartphone series including Xiaomi 13, 13 Pro, and 13 Lite. Interestingly, only the Xiaomi 13 Pro has made its way to India at a price tag of Rs 79,999 and the rest of the lineup is yet to be announced in the country. The Xiaomi Wireless AR Glasses won't be making it to the market anytime soon as they are a concept pair. They offer an immersive AR experience free of any wires and dongles. They feature two Micro OLED screens with a free-form light-guiding prism module that projects content in front of your eyes. The glasses are cool and futuristic, and we definitely cannot wait to see them in action. 
OnePlus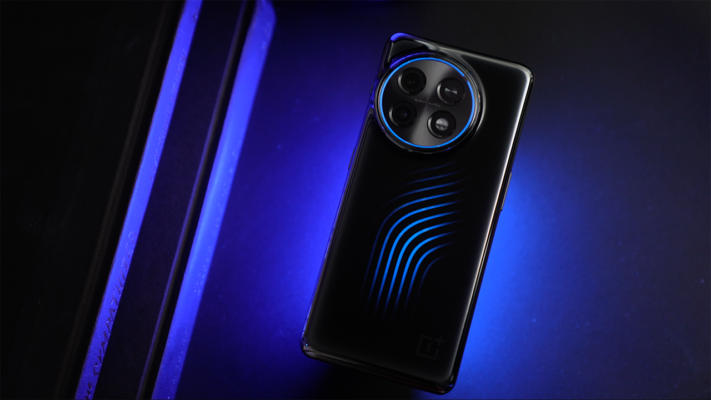 OnePlus is currently basking in the glory of its recent OnePlus 11 series launch which is making waves around the world. OnePlus purists are happy at the company's return to its roots offering flagship killer devices at competitive pricing. Adding 'Cool' to the fire, OnePlus introduced a new concept device which brings a closed-loop liquid cooling system to smartphones. OnePlus is calling this new cooling system 'Active CryoFlux' and claims the system can reduce the device temperature up to 2.1 degrees. The Active CryoFlux system is based on a ceramic piezoelectric micropump which circulates fluid through a series of tubes. The back cover of the concept phone is aesthetically pleasing as it allows users to see the tubing underneath which has been illuminated. OnePlus emphasized device cooling by introducing a 45W external liquid cooler which attaches to a smartphone and improves heat dissipation. The company claims that the external liquid cooler can reduce the phone temperature by 20 degrees. OnePlus has not announced whether it will be using the Active CryoFlux system in a production smartphone as not every concept makes it to the end consumer. 
Google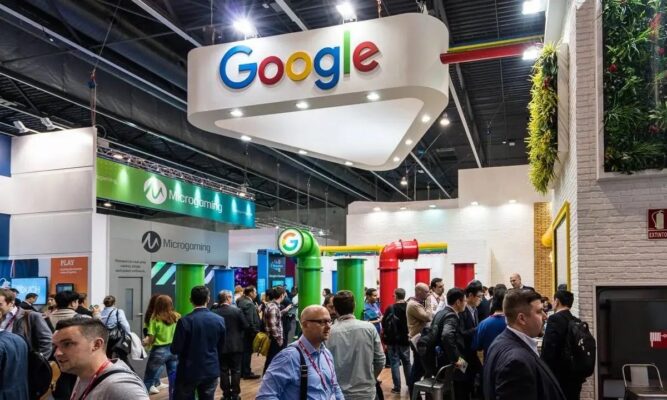 Google was not expected to bring the heat with new hardware at MWC but it surely surprised everyone by announcing new Android features. Google introduced features page zoom on Chrome for Android and noise cancellation in Google Meet. Previously, if users were to pinch-to-zoom on Android, it would pinch the entire page. As of now, Chrome Beta users can pinch-to-zoom and only increase the size of the text, images, video, and more while still retaining the original page layout. Other features include freehand PDF annotations in Drive, faster pairing of earbuds on Chromebooks, Tap-to-pay animations in Wallet, new sounds and display mode for Wear OS and much more. 
Motorola
Motorola had fans surprised as they unveiled their latest innovation at this year's MWC. Motorola introduced the Moto Rizr at MWC which quickly became one of the most talked-about devices from the entire event. Moto Rizr is the world's rollable smartphone featuring a 5-inch display that can be rolled up to a 6.5-inch display with just two taps. The device sticks to Moto's staple pOLED display which expands vertically. The basic idea behind the device is to allow users to have a compact phone which can be extended when they need more screen space for content consumption, gaming and much more. Readers should note that the Moto Rizr will not be making its way to the market anytime soon as it is a prototype device. 
TCL
Though TCL is not a big player in the Indian market, it holds a significant position on the global stage. At MWC 2023, TCL announced a bunch of budget devices exclusive to the US market and two new 11-inch tablets. The TCL 40 X brings capable specifications like Dimesnity 700, a 6.5-inch 90Hz LCD display and a 50MP primary camera at the price of $200. The company also introduced its cheapest 5G device with TCL 40 XE priced at just $170. All the new mobile devices introduced by TCL feature a waterdrop notch putting them in the budget category for the US market. 
Tecno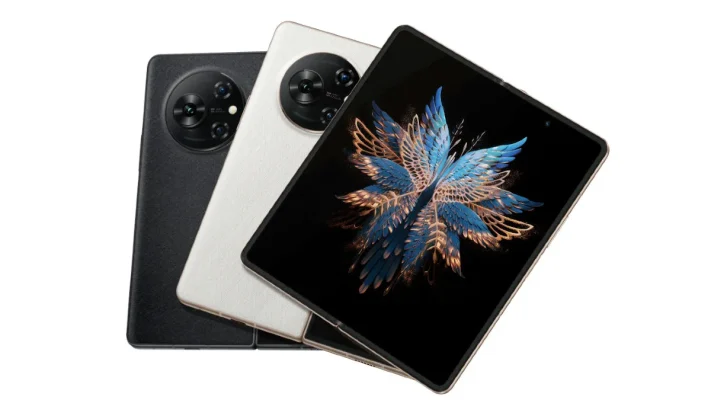 Who would have thought that Tecno will take away all the attention from legacy players in the mobile arena? With its debut appearance at the MWC, Tecno debuted all guns blazing showcasing two new smartphones including the company's first foldable smartphone, the Phantom V. The Tecno foldable device is also the world's first foldable device to feature a left-right foldable design boasting the powerful MediaTek Dimensity 9000+ chipset. The smartphone also sports a 5-lens camera system featuring a 50-MP primary sensor coupled with two lenses at the back and the front. It also introduced the MegaBook S1 laptop with 13th Gen Intel Core processors. Additionally, Tecno left no tables unturned unveiling TWS earbuds, a Wi-Fi security camera, and a Wi-Fi router at MWC. 
OPPO
While the Find N2 Flip was OPPO's premiere device to showcase at the MWC, it also unveiled a number of IoT devices like a Wi-Fi 6 router, Zero-Power Tag, MariSilicon Y Bluetooth audio SoC, Air Glass 2, and much more. The Find N2 Flip marks OPPO's first-generation flip device featuring a 3.26-inch cover screen. It features a Hasselblad camera branding similar to the OnePlus flagship devices. One of the key elements of the N2 Flip is that it folds flat when closed. This ensures that nothing gets in between the screen when the device is in your pocket. The device comes with a large battery capacity and charges at 44W. While foldable devices are clearly a niche amongst tech enthusiasts, having more options never harmed anyone. 
Realme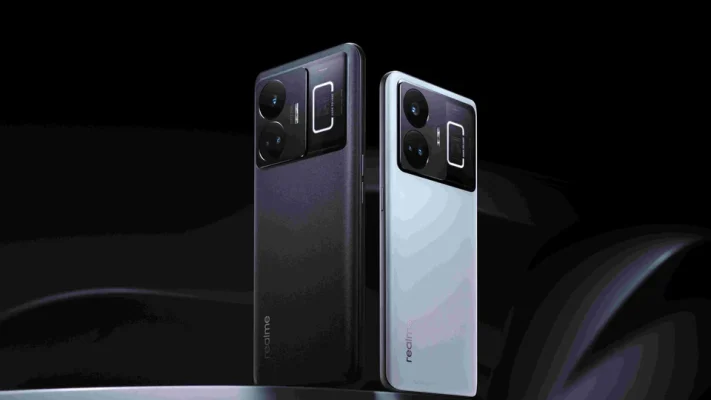 Realme launched its latest flagship device, the Realme GT3 at the MWC 2023. The GT3 comes equipped with 240W charging prowess making it one of the fastest charging devices in the world. It offers the maximum charging power possible under USB-C standards as it is equipped with three maxed-out charging chipsets which work together in achieving 240W charging power. Realme claims that the device's 4600mAh battery can be charged up fully in just 9 minutes and 30 seconds. 
Honor
Honor may have fallen in trouble in China and US legislations but that did not stop the company from bringing in the heat at the MWC. Honor took the stage to announce the global launch of its premium lineup – Magic5 Pro and Magic5. Both devices are powered by Qualcomm's Snapdragon 8 Gen 2 SoC and support 66W wired charging. Honor also launched its first foldable device outside China titled – Magic.