OnePlus started as a brand with a killer tagline – Flagship Killer! They stood true to their claims by offering quality flagship-level products at mid-range prices. Today in 2022, the scenario is not the same for OnePlus. What was once a flagship killer is now a global flagship phone maker with flagship-level pricing. Their latest flagship product is the OnePlus 10 Pro and it carries a 60+ thousand rupees price tag, a flagship category price too. We will take you through 10 dimensions of the OnePlus 10 Pro and is it worth buying? Let's continue, shall we?
Display – OnePlus 10 Pro comes with a slightly curved 6.7-inch QHD 2k LTPO2 Fluid AMOLED display that can switch from as low as 1Hz to 120Hz dynamically. With a 20.1:9 ratio display, this phone feels large and long. OnePlus also claims a peak brightness of 1300nits on HDR content but typically it is around 500-800 nits based on the content on that display. In isolation, this display is crisp and flagship-level quality but in comparison to Samsung Galaxy S21 FE, a phone that costs almost 20% less than the OnePlus 10 Pro, Samsung quality dwarfs OnePlus in comparison at the same brightness levels. Both these phones have Gorilla Glass Victus upfront for Protection. There is inconsistency in colour reproduction at different brightness levels. 
Frame – This is a glass sandwich phone like most other phones. The front glass is a Gorilla Glass Victus, the rear gets Gorilla Glass 5 and the frame is aluminium to keep weight and sturdiness in check. Only the international T-Mobile variant comes with IP68 water and dust  Protection but the global variant gets no such claims. Rubber gaskets do tell us that this phone can handle some splashes and dirt easily. Weighing a little over 200gms, this is a two-handed phone.  
Charging – There's a healthy 5000mAh battery with a bundled 80W SuperVOOC charger, Oppo is the parent company so that's a borrowed tech but arguably a better addition, especially in a world where Apple, Samsung, Xiaomi, etc have stopped providing chargers in the box. The phone also features fast wireless charging up to 50w and reverse wireless charging with USB power delivery to power other devices via the Type C port. 
Specs – Powered by Snapdragon 8 Gen 1, blazing-fast RAM and UFS 3.1 Gen1 storage, this phone is a creme-de-la-creme of smartphone processing power. Gaming or multitasking is a breeze and a pleasure with a relatively long-lasting 5000mAh battery. What also aids gaming is the 480Hz touch sampling, making every input free lag-free and instant. Relatively low thermal throttles also inspire long gaming sessions. 
Connectivity – There are multiple 5G bands supported. There's also WiFi 6 along with 802.11 AX dual-band Wi-Fi support and something too obvious is Wi-Fi Direct with Bluetooth 5.2 with all its goodies.NFC – NFC enables a lot of ease when it comes to connectivity. One can tap to pay, share Wi-Fi passwords and connections, use Android Beam to share files between devices, touch to connect Bluetooth speakers and with NFC tags, the world of creativity is at your disposal.
Camera – Triple camera setup, a useful one with all cameras enhanced by Hasselblad algorithms. 2D – Second generation of P – phone camera with 50T – triple camera setup featuring a 50MP 150-degree field of view ultra-wide camera. Photos from all sensors 48MP primary with OIS, 50MP ultra-wide and 8MP telephoto camera with 3.3x optical zoom are neutral in colour with sometimes underexposed clicks but videos are super amazing with up to 8K 24fps shooting on the rear primary camera setup and only 1080p on the front 32MP selfie shooter. There's 4k video capability with 30,60 and 120fps modes on the primary camera, 4k 60fps on the ultra-wide camera and 1080p 60fps on the telephoto camera. 
As compared to the similar Samsung shot from an S21 FE, the camera performs almost at par but misses the Samsung vibrancy. Low light images and videos are impressive and evolution for OnePlus as a smartphone maker. One thing to note is that the new ultra-wide sensor gets no autofocus and also cannot double as a macro camera as its predecessor OnePlus 9 Pro. But there's a fisheye mode that makes your photos and videos look like you shot from a Go-Pro camera.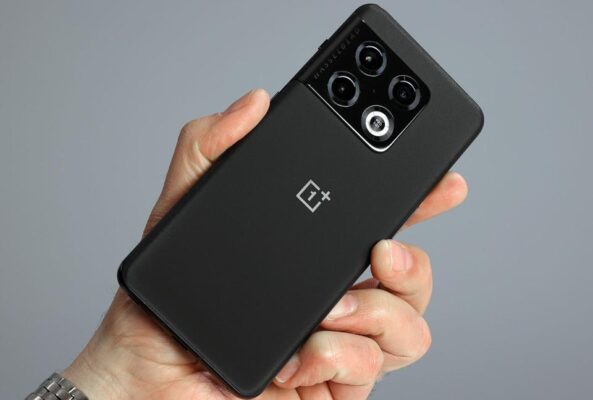 Software – Oxygen OS now looks like it was adopted by Color OS of Oppo. It still gets no ads and Oxygen OS customisation suite but then again, there are reminisce of Oppo's dominance here and there across the UI. Oh, it runs Android 12 based on Oxygen OS 12.1.
Choices – Available in two colours – Volcano Black, Emerald Green and an exclusive Glaciar White colour not sold in India. Also, it comes in two setups – 8GB RAM with 128GB or 256GB of internal storage. If you are considering this device, do not get the 128GB variant, games, apps, and cameras take up a lot of internal space. 
Is it worth buying? – Priced over 60k and almost 70+k for the 256GB variant, this phone tries to compete with the top dogs of smartphone nirvana. At this price, the OnePlus 10 Pro enters a category of devices that do many things better than the 10 Pro while providing a whole new dimension to the flagship smartphone experience. If the price gets sweeter by 10K via deals, etc. or if you do consider shelling out this amount of money, products like the Samsung Galaxy S22, Apple iPhone 13, newest Asus ROG phone and many others look like a whole lot of value for money, don't they! 
Good – Overall phone design and experience 
Bad – Speakers, Color-Oxygen OS
Ugly – Lack of AF on Ultra-wide camera, MSRP
Rating – 4/5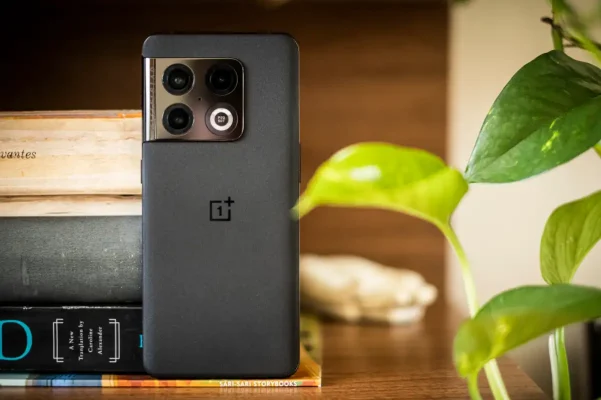 Specifications
Display – curved 6.7-inch QHD 2k LTPO2 Fluid AMOLED
SOC – Snapdragon 8 Gen 1
Memory – 8GB (expandable) RAM, 128/256GB ROM
Battery – 5000mAh, 80W SuperVOOC charger 
Cameras – 32MP front, 48MP OIS primary rear, 150-degree 50MP ultra-wide, 8MP telephoto camera with 3.3X optical
OS – Oxygen OS 12.1 based on Android 12