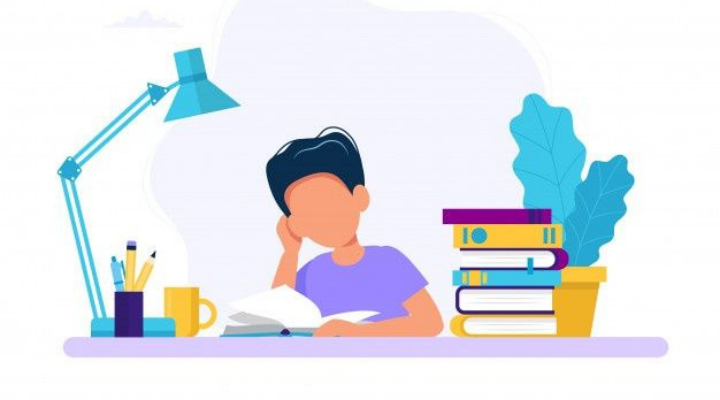 Apart from working from home, the other most popular phrase that garnered our attention during the Covid-19 pandemic is studying from home with the help of EdTech platforms. The EdTech Companies & Startups geared up for their moment under the spotlight as millions of students, from school to colleges, have moved to online classes several hours a day. The online learning option brings life to the Indian education system, but out of 1.5 million schools, unfortunately, only less than 20,000 of them are digitally connected.
India has more than 4,500 active EdTech start-ups, out of which over 400 were founded in the last 10-12 months, particularly during the pandemic phase. Along with these, there are various widely spread and easily available EdTech platforms available in the country. BARC India and Nielsen's joint report revealed the time spent on EdTech apps in the first three months of lockdown is about 30 per cent more than the regular usage. These innovative EdTech platforms helped students save their academic year, and if you're looking for a few of the finest, here's a list to help you more.
Byju's
Founders: Byju Raveendran & Divya Gokulnath
The world's most valuable EdTech company Byju's, was founded in 2011 as Think and Learn Pvt Ltd by Byju Raveendran and Divya Gokulnath. The popular multinational EdTech platform launched its app in August 2015, which runs on a freemium model, where the company offers free access to content for 15 days. The app allows students to take video lessons via the mobile application or website and covers the entire Kindergarten to class 12 segment of school education. 
From its early days, Byjus constantly follows the path of innovation, which results in training students for examinations in India such as IIT-JEE, NEET, CAT, IAS, and international examinations such as GRE and GMAT. Recently, Byju's acquired virtual labs simulation startup LabInApp, coding-for-kids startup WhiteHat Jr. and a doubt clearing platform Scholr. Currently, Byju's has a 40 million user base with 3 million paid subscribers, and the company is valued at $16.5 billion.
Unacademy
Founders: Gaurav Munjal, Roman Saini & Hemesh Singh
Bangalore is the centre of India's high-tech industry, and after Byju's, Unacademy is the second EdTech company founded in the garden city, though initially created as a YouTube channel in 2010 by Gaurav Munjal. Later on, in 2015, Gaurav Munjal, Roman Saini, and Hemesh Singh officially registered Unacademy as an education company, and currently, the company is valued at $2.0 billion. Unacademy recently acquired local startups like CodeChef, Kreatry, and Neostencil to expand more in the EdTech market.
Unacademy has a network of over 18,000 educators, and it is one of the fastest-growing EdTech companies in India who offers interactive classes and additional doubt clearing sessions. The educators at Unacademy are handpicked, and the app provides live classroom videos, where students can ask questions, answer live polls, and get their doubts cleared. Also, the same videos are available offline as well. The app helps students to crack competitive exams and graduate-level courses across the country.
Vedantu
Founders: Vamsi Krishna, Pulkit Jain, Saurabh Saxena & Anand Prakash
Bangalore has been a fortress of EdTech platforms, and following the entries of Byju's and Unacademy, Vedantu is the third EdTech platform in our list, which began its initial journey from the high-tech city. The online tutoring platform was initially founded in 2011 but launched for the public in October 2014. The EdTech platform was founded by four friends from the Indian Institutes of Technology (IITs) – Vamsi Krishna, Pulkit Jain, Saurabh Saxena, and Anand Prakash.
Vedantu provides services to students from grades 4th to 12th for the Indian Certificate of Secondary Education (ICSE) & Central Board of Secondary Education. The EdTec platform uses an innovative Whiteboard Audio Video Education (WAVE) program for their 1-1 student-teacher live sessions. The EdTech company provides education to students with both free and paid classes options and aims to provide test preparation courses for the JEE, NTSE, and PSA exams in the future.
Toppr
Founders: Zishaan Hayath & Hemanth Goteti
Toppr is one of the prominent EdTech platforms in India that covers the K-12 segment with their learning app and provides one to one coding classes to young learners through their coding app codr. The EdTech firm was founded in 2013 by Zishaan Hayath and Hemanth Goteti. The Mumbai headquartered company also provides their services to the students who are appearing or preparing for competitive exams like JEE and NEET. 
The app witnessed an unbelievable increase in user engagement after it declared all live classes accessible to everyone during the coronavirus lockdown. The significant move also helped the EdTech firm reach a 35 million subscribers milestone by the end of 2020. Currently, Toppr is India's most awarded EdTech platform, which covers the syllabus of 22 different boards in the country and 58 exams. The app provides excellent video classes and adaptive exercises along with mock tests to prepare students to perform better in the exams.
Birla Brainiacs
Founder: Nirvaan Birla
Birla Brainiacs is a unified learning platform for students from classes 1 to 10. The app offers effortless learning in Math, Science, English, Coding, Mental ability, Vedic math and competitive exam preparations. The EdTech startup began operations in April 2020, and currently, it is one of the most affordable eLearning apps. The Mumbai-based EdTech platform was founded by Nirvaan Birla with an aim to provide more than what the school curriculum offers.
The platform offers one hour of daily live sessions, which showcases narratives developed by international scriptwriters, which helps students to stay more attentive and helps them understand the topic in an exciting way. The story format and familiar characters of the story help students to recall the topic during exams. Birla Brainiacs app also offers a query box feature where students can ask and clear their doubts even after the class is over.
UpGrad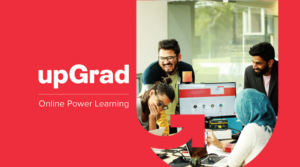 Founders: Ronnie Screwvala, Mayank Kumar, Phalgun Kompalli & Ravijot Chugh
UpGrad is South Asia's most prominent online higher EdTech company with affiliations with a few of the top universities worldwide. The courses offered at UpGrad help Indian students and working professionals to upgrade in their respective careers. The Mumbai based start-up was co-founded in 2015 by Ronnie Screwvala, Mayank Kumar, Phalgun Kompalli and Ravijot Chugh. 
The EdTech platform offers various courses ranging from MBAs, insurance, software, blockchain, and many more, which help students get online degrees from the topmost universities in the world. The EdTech app offers career-oriented and future-proof programs designed by industry experts and delivers them to the students in collaboration with world-class faculty. 
The company has strengthened its arms in the South Asia region and is now planning to spread its wings globally.  Recently, UpGrad announced a partnership with Northern Arizona University, which is one of the oldest public universities in the US. The EdTech platform is currently valued at $850 million and aims to reach one billion by the end of 2021.
Brainly
Founder: Michał Borkowski, Tomasz Kraus & Łukasz Haluch
Brainly is one of the oldest and most popular EdTech companies in the world, which offers most of its content for free. It provides a learning platform and homework solutions for students, parents, and teachers. The Kraków, Poland based company was founded in 2009 by Michał Borkowski, Tomasz Kraus and Łukasz Haluch. The EdTech platform is headquartered in New York City and has over 350 million monthly users across 35 countries, including the United States, Poland, India, Russia, Brazil, Indonesia, and Turkey.
The EdTech firm works on a motto, no one knows everything, but everyone knows something, and following the motto, it encourages users to engage in the online community by answering other users' questions. The app helps middle and high-school students and their parents clear their doubts and strengthen their fundamental academic subjects such as math and science. Over a decade-long journey, Brainly has answered over 50 million questions to date.