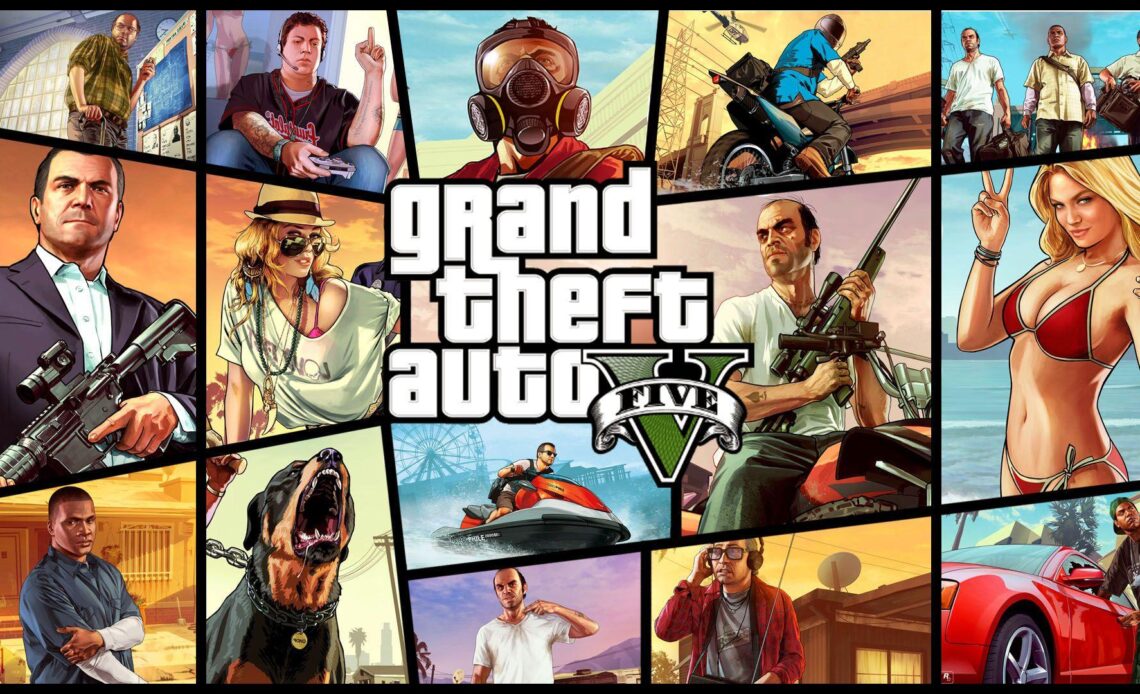 Top 3 GTA Games
Grand Theft Auto V (GTA Online)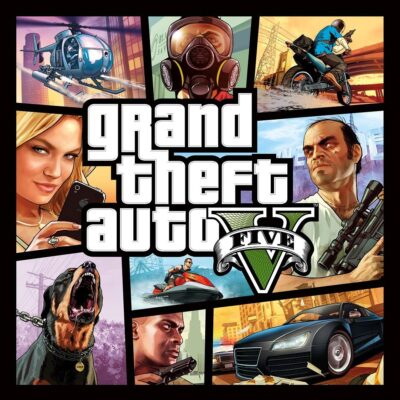 The Grand Theft Auto series's latest and most loved game has everything you could ask for – from a design, storytelling, and technical perspective. GTA V (online) was released in 2013, but even after a decade, it remains trendy and competes with other newly released identical games. Set in a fictional Los Angeles called Los Santos, the game offers three playable protagonists – Trevor Philips, Michael De Santa and Franklin Clinton, each with a different perspective and distinct background.
Grand Theft Auto: San Andreas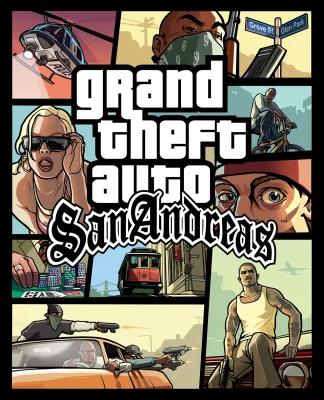 When Rockstar Games released GTA San Andreas on PS2 and Xbox, it was a breathtaking moment for every single gamer. The city was based on Los Angeles and other areas, while the story follows the journey of a former gangster Carl "CJ" Johnson, who returns home and pulls back to his infamous gang following his mother's murder. The game was one of the most stylish and enjoyable games ever released, thanks to the well-created characters, dialogues, and sound design.
Grand Theft Auto: Vice City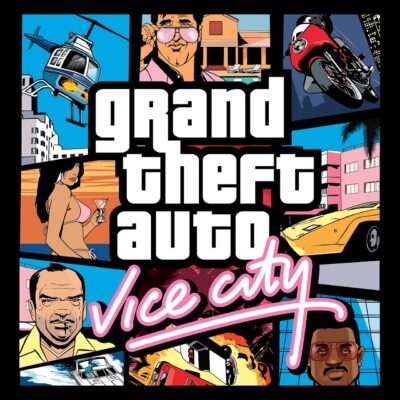 Sometimes, I think, maybe, I repeat, maybe, the guys who have developed the GTA franchise over the years have a significant influence of Tony Montana on them. Hope, you have seen Al Pacino's cult classic movie Scarface; if not, go on and have a shot of it first and then play GTA Vice City. The game was released in 2002 and takes you back in time to 1986. The lead character of Vice City, Tommy Vercetti, looks like a 3D characterization of Tony Montana.
Top 5 GTA Characters
Carl "CJ" Johnson

Trevor Philips

Tommy

Vercetti

Niko Bellic

Michael De Santa
Why is the GTA gaming series popular amongst gamers?
Opulent Storyline
All the games that came under the three universes of Grand Theft Auto are loaded with a powerful storyline and unforgettable characters, which keeps games returning to the game, even after they have finished all the missions. The game allows you to buy supercars and commit crimes that you can't afford and do in real life. The multiplayer game also allows you to speed up as much as you want, buy a jet, speedboat or perhaps anything you want.
Stressbuster
In one of our articles, "The Psychological Benefits of Gaming in the Workplace", we've already discussed how playing video games helps players develop problem-solving and spatial skills. The Grand Theft Auto franchise enables players to have a better mood by allowing them to do whatever they want, whether walking on the beach, running like a maniac, having a few drinks, riding a superbike or taking a dog on an evening walk.
Excellent Graphics
Do you know what makes a game popular? Outstanding Marketing and Quality Graphics! Every game of the Grand Theft Auto cosmos offers top-notch graphics, and sometimes, you get the sensation of viewing an actual city. The world portrayed in the GTA games, especially in the games released after GTA Vice City, is very appealing – the people walking around, the placement of the buildings, and all the objects appearing real, making the game a treat to the eyes.
Controversies
We know publicity is always upright for businesses, be it negative or positive, it's definitely going to bring the people to you. Everyone who plays video games is aware of Grand Theft Auto's existence, as it is one of the most successful video game franchises of all time. The game was, is and will be a part of controversies, which makes Rockstar Games' life easier than ever. They don't have to promote the game, as the controversies surrounding it create hype among people.
Fantasy World
Who doesn't want to live their life on their terms? Everyone wants to have fun in their way, especially teenagers, but not everyone can afford to live on their terms. When you can't go out and do whatever you want, you turn back and play Grand Theft Auto, as the game allows you to do almost everything and live a fantasy life. Nobody cares when you get busted, you can have the fanciest homes, weapons, cars, boats and everything under the sun.