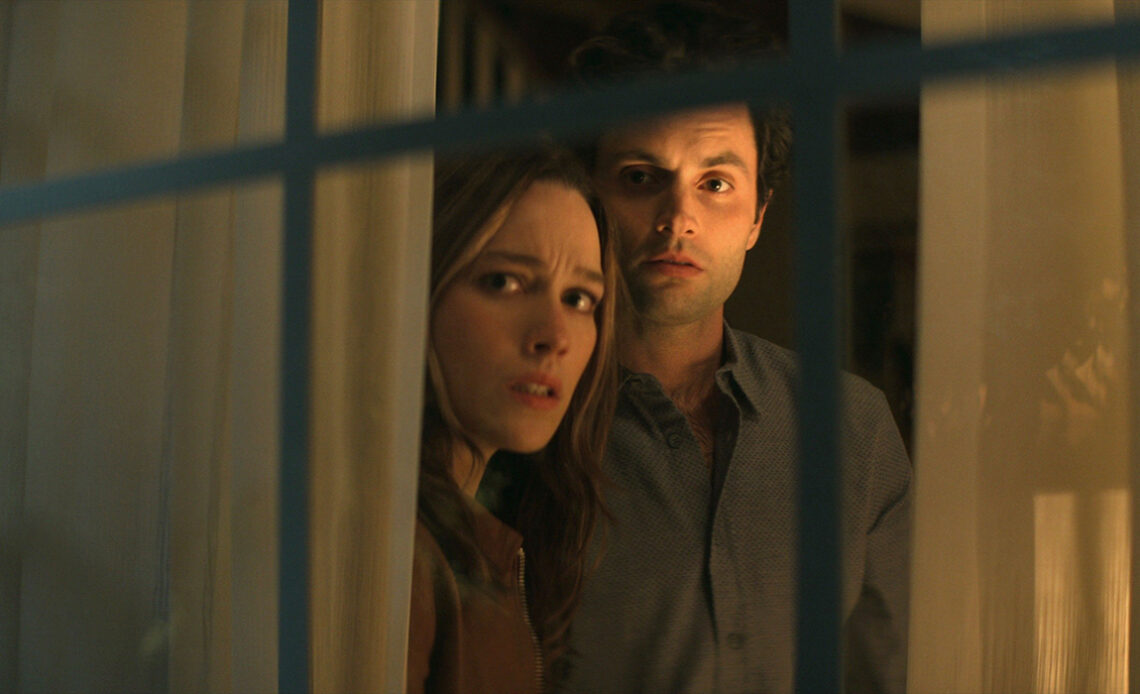 Netflix's dark, heavily dramatic, anti-hero lead show YOU recently returned for a third season with a bang, and like the previous two seasons, the third season quickly became one of the most discussed shows on Netflix. The show's first two seasons featured the relentlessly creepy-stalker Joe Goldberg (Penn Badgley) and were packed with all the right ingredients required for a psychological thriller, but season 3 brings a new setting to the show.
Yes, season 3 of YOU takes us to an entirely new place called Madre Linda, a fictional town in the California suburb as Joe and his equally bloodthirsty wife Love Quinn (Victoria Pedretti) decide to escape the hustle and bustle of New York and Los Angeles to deliver a better future to their newborn. However, in a nosy suburb, it gets hard for Joe and Love to stay unnoticed by the people, which puts the season's suspense on the top tier.
In season three, Joe is not operating alone as he used to in the last two seasons. Now, he has a companion to help him with the aftermath of the killing, which shifts the fundamental geometry of how the show works. The stalker-narrated murder drama shows Love to be even more erratic than Joe, keeping up the thrill of the show. The third season features the continuation of Joe's fraught relationship with Love and, of course, a lot of slayings in the neighbourhood. 
The bizarre third season of the show manages to pull us into Joe and Love's world of hatred, revenge and power politics by crafting an ironic take on a suburban murder mystery. The series has already been renewed for a fourth season as Joe is not satisfied with the love of his life and is going to look for 'the one' in the next one. So, until Mr Joe Goldberg shows up again with a new twisted murder story, watch these 5 breathtaking shows to feed your thrilling hunger.
Bates Motel
Platform – Peacock
Seasons – 5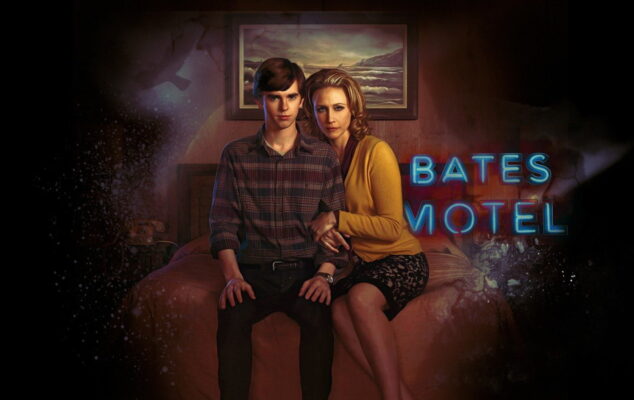 In YOU, Joe Goldberg has created almost the same level of magic as Norman Bates in Alfred Hitchcock's Psycho (1960) but with multiple twists, misleads and surprises. The show depicts Joe having a tough life growing up but didn't converge more on why he turned up as into a psychopath. Meanwhile, Bates Motel, which is based on the storyline of the iconic horror film Psycho, shows how Norman Bates grew up to become a serial killer. The show has a similar theme to YOU, and fans will see shades of Joe's relationship with his mother in Norman (Freddie Highmore) and Norma's (Vera Farmiga) connection, where Norman is dealing with constant manipulation that leaves him wanting independence and turns him into a serial killer.
Mindhunter
Platform – Netflix
Seasons – 2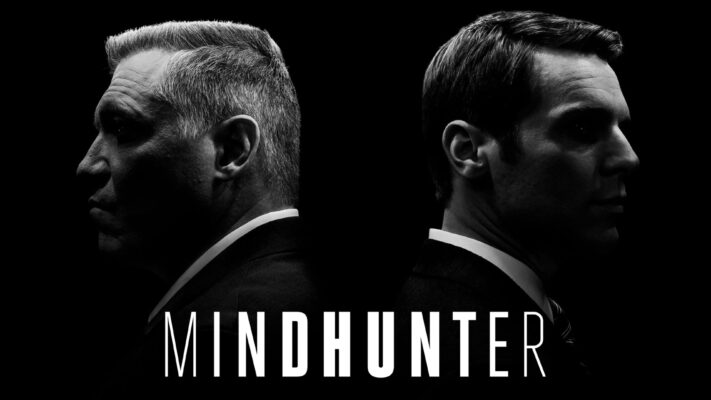 David Fincher is a modern-day master filmmaker of dark, moody and disturbing films. He debuted on an OTT platform with a hit show, House of Cards, the first TV show produced by a studio for Netflix. Later on, he produced and directed a few episodes of a masterpiece called Mindhunter, a show based on a non-fiction crime book titled Mindhunter: Inside the FBI's Elite Serial Crime Unit. Fans of YOU will enjoy the dark theme, unsettling characters and gripping suspense of Mindhunter that stars Jonathan Groff and Holt McCallany in the lead. The show is set in the 70's/80's and revolves around two special agents of the FBI's Behavioral Science Unit who try to get into and understand the brains of notorious serial killers, including Ed Kemper, Charles Manson, and the Son of Sam.
Dexter
Platform – Amazon Prime / Hulu
Seasons – 8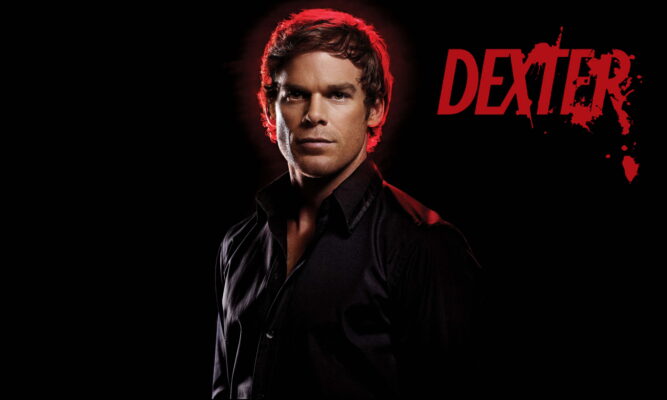 Dexter, one of the oldest crime thriller TV shows, is set to hit screens with a new season, Dexter: New Blood. The celebrated TV series's titular character, Dexter Morgan (Michael C. Hall), acts and functions similar to YOU's charming and brilliant Joe Goldberg. Like Joe, Dexter, too, believes in strategies and planning that always help him stay 10 steps ahead to protect himself and predict the worst. Dexter, who plays the role of a forensic technician by day and serial killer by night in the show, is very much senior to Joe. He has survived eight seasons dodging the law, defending his actions, and even successfully raising a family while still being a murderer. If you love YOU, you're going to see a massive bit of Joe in every move of Dexter.
Hannibal
Platform – Amazon Prime / Hulu
Seasons – 3
The Silence of the Lambs is probably one of the best psychological horror films made in Hollywood, and its lead character, the cannibalistic serial killer Dr Hannibal Lecter, is the scariest character we've ever witnessed in Hollywood movies. Hannibal is an American psychological horror-thriller television series that runs on NBC, and its lead, Dr Hannibal Lecter, has an ability to fool everyone around him, very relevant to Joe Goldberg. The NBC series focuses on the complex but emotional relationship between the brilliant psychiatrist Dr Hannibal Lecter (Mads Mikkelsen) and the FBI criminal profiler and hunter of serial killers, Will Graham (Hugh Dancy). Together they trace complex serial killers by thinking like a serial killer, but Hannibal has something mysterious that Will is unaware of.
Killing Eve
Platform – Hulu
Seasons – 3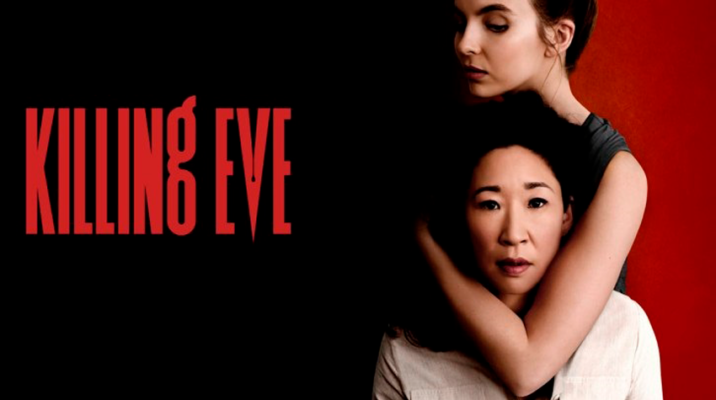 We have seen women playing the role of a psychopath in very few Hollywood films, but when they did, they did it with full passion. Kathy Bates and Charlize Theron won the Academy Award for Best Actress by playing the roles of a psychopath in Misery (1990) and Monster (2003), respectively. The Emmy award-winning spy series, Killing Eve, is one such show that depicts similarities with Joe Goldberg's YOU. The British spy thriller follows a wild game of cat and mouse between psychopathic assassin Villanelle (Jodie Comer) and badass British intelligence investigating officer Eve Polastri (Sandra Oh). The 3-season Hulu series is binge-worthy and will remind Joe's obsessive love-hate relationship throughout YOU.