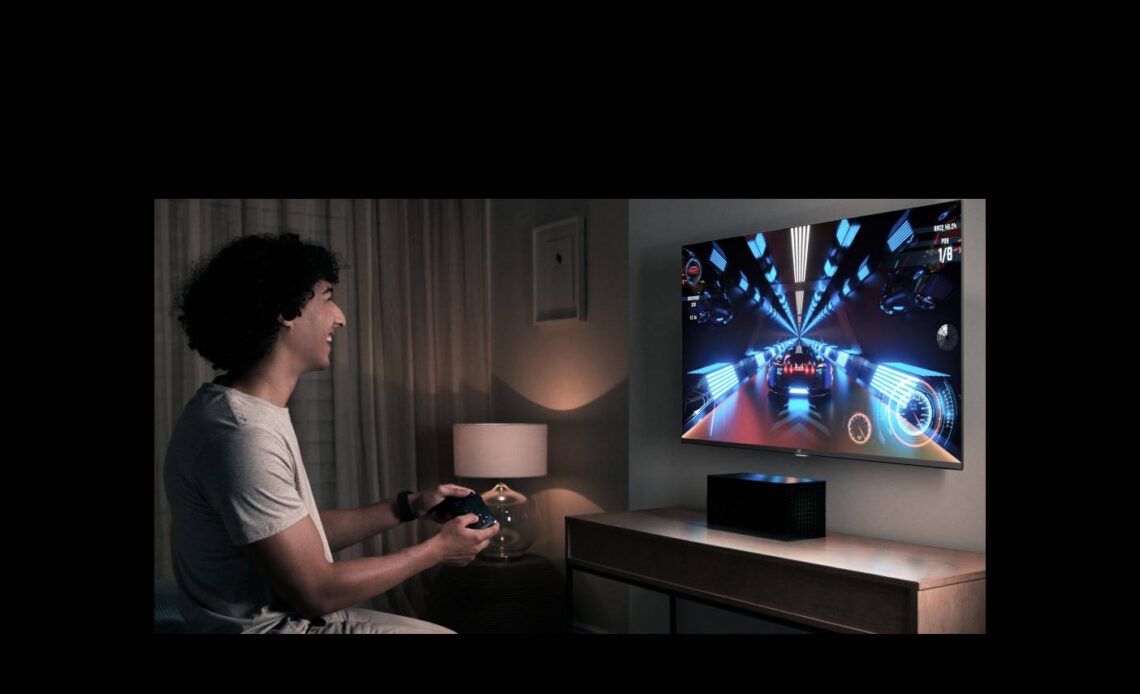 We've had the Apple ecosystem and the Samsung ecosystem but it looks like OnePlus is coming all guns blazing to build its very own ecosystem, and I am all here for it! Here is a detailed look at the newly launched OnePlus Y1S Pro 55-inch variant – 
Display
A standard expectation from a TV display is for it to be vibrant and eye-catching. The Y1S Pro delivers in that aspect with flying colors. Sure there is some tweaking in the settings one has to do for their subjective liking, but the display is capable of catering to a wide range of people and their tastes. The 4K UHD offers a wide range of customizations through its picture mode including settings like AI Picture and HDR10+. During my extensive testing of the Y1S Pro, I noticed the HDR10+ mode turned colors oversaturated with an orange tint. One can only hope this is rectified through a software update. The default picture settings offer an overwhelming cinematic experience. I watched RRR and The Greatest Showman in 4K on the Y1S Pro and it was an immersive experience, to say the least. 
Sound
In the audio arena, the Y1S Pro performs as per standard expectations. There are no audio gimmicks playing around with this television as it comes with a 24W speaker set up with Dolby Audio. There are different sound modes present in the television ranging from Standard to Surround. There is also a 'Dolby Audio' option which furthermore gives users the option of 'Dialogue Enhancer' This feature comes in handy whenever film dialogues are barely intelligible even at high volumes but the background music is blasting like a Nolan film. The dialogue enhancer feature was surely a treat. 
Settings Customization
The standard setting of the Y1S Pro provides a good enough experience but the meat on the bones is the customization liberty. When it comes to picture enhancements, this TV comes with a Gamma engine, MEMC, noise reduction, color space mapping, HDR10+ decoding, and a lot more. The AI Picture mode provides an amazing video output and the Dolby Audio mode offers users a crisp sound experience. Besides the flexibility of customization, the TV can also be controlled by the OnePlus Connect application for additional functionality. OnePlus' in-house Gamma Engine fine-tunes the visuals to provide a dynamic color and contrast range. 
Performance and connectivity
Backed by the 64-bit Mediatek MT9216 processor and 2GB RAM, there were no lags or performance drops experienced during my testing of the Y1S Pro as one would expect. It also comes with 8GB storage to load up all your applications. For connectivity, the TV comes with 3x HDMI, 2 USB ports, and optical and Ethernet drives. There is also dual-band Wi-Fi and Bluetooth 5.0 present here. 
Verdict
At Rs 39,999, the Y1S Pro is one of the finest offerings from the house of OnePlus. It comes with a dynamic display and capable speakers that allow users to have a complete entertainment experience.
Rating – ⭐⭐⭐⭐