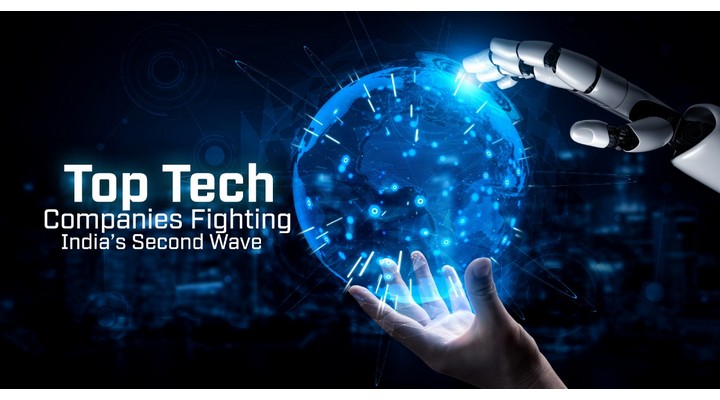 As the worldwide grip of Covid loosens, the citizens of Earth breathe a sigh of relief. However, the situation is yet to die down in India, where the cases are on an ever-rising curve. Even with all doctors running on full steam and state-of-the-art medical equipment, the sheer number of cases has become overwhelming.
Luckily, India has a bright silver lining behind this dark cloud. Global technology giants are coming together to do their bit for the recovery and stability of our motherland. Be it Google or Ethereum, these companies contribute massive amounts of money to help India get out of Covid's web. Here are some of the feats that they have achieved so far.
Swiss computer accessory expert Logitech recently announced its contribution to India. In a press statement, the company confirmed that it was the largest one-time donation in its history, of two million dollars (roughly Rs 14 crores), supporting Oxygen for India. Oxygen for India is working with the Center for Disease Dynamics, Economics and Policy (CDDEP), United Airlines, Tech Mahindra, and others to provide oxygen cylinders and oxygen concentrators to help those in need. 
Google CEO Sundar Pichai has also stepped in to help India in its crisis. In a tweet, he announced Rs 135 crore in funding for medical supplies, organisations supporting high-risk communities, and grants to help spread critical information. Yet another American tech giant is Microsoft, whose CEO Satya Nadella also announced in a tweet that the company would support the country by using its voice, resources, and technology to aid relief efforts and help purchase critical oxygen concentration devices.
Apple, too, has announced its support for India. Its CEO Tim Cook confirmed on Twitter that the American tech giant would be donating to support and relief efforts on the ground. Facebook's Mark Zuckerberg has also confirmed that the company is working with UNICEF to raise ten million dollars (roughly Rs 73 crores) towards India's emergency response efforts.

Samsung has pledged USD 5 million (INR 37 Crores) to contribute to India's fight against the current surge of Covid-19, providing donations to central and state governments and boosting the healthcare sector with essential medical equipment for hospitals as part of its citizenship initiatives. Samsung will donate USD 3 million to the Centre and the states of Uttar Pradesh and Tamil Nadu.
Yet another smartphone giant, Oppo, has also stepped in. It has pledged to donate 1000 oxygenators and 500 breathing machines worth Rs 4.3 crore to the Indian Red Cross Society and the Government of Uttar Pradesh to help in the fight against Covid. They are also donating 5000 units of OPPO Band Style worth INR 1.5 Crore to front-line warriors of the Delhi Police and Greater Noida Authority to help them monitor their health as they serve others.
Another industry giant that is helping India as much as it can is Amazon US. Joining the U.S. Chamber of Commerce's Global Task Force, Amazon US is working with NITI Aayog and the Ministry of Health and Family Welfare (MoHFW). As part of this, critical life-saving equipment, including 82 anaesthesia ventilators, 1238 BiPAP machines and 60 ventilators, have already reached India. Amazon US will distribute medical equipment to its on-the-ground community partners such as the American India Foundation, ACT Grants and Swasth, who will distribute it to verified hospitals and nonprofit organisations across the country to ensure it reaches the communities it needs most.
Twitter India reminded its users of many features such as Twitter Advanced Search, Twitter Near You and the Latest Tweet to direct people's searches towards Covid related information in India. LinkedIn has partnered with GiveIndia to raise funds for critical medical supplies.
Among the leading global financial services, Mastercard announced ten million dollars to cover all vaccine-related costs for its India-based employees and immediate family members. It also confirmed that it would allocate funds for additional shipments of 1,000 oxygen generators as part of its CSR effort.
Pledging its support towards India's fight against coronavirus (COVID-19) pandemic, Canon India has provided essential food and sanitation items across the villages. Canon employees PAN India are enthusiastically coming together and contributing to the PM CARES Fund as well. As part of the support, Canon India is providing 3000 food packets in its adopted villages.  In addition to this, to provide sanitation support to children of SOS Children's Villages of Faridabad, Hyderabad, Canon India has distributed essential items such as sanitisers, liquid soap, cotton masks, etc. other home cleaning products.
Mi India has also pledged to donate over Rs 3 crore to procure thousands of oxygen concentrators. They also confirmed they have partnered with GiveIndia to raise Rs 1 crore to support frontline Covid fighters across the country. Amazon India has also collaborated with multiple organisations to import more than eight thousand oxygen concentrators and five hundred bi-level positive airway pressure (BiPAP) machines from Singapore.
OnePlus is also doing its bit to help the country. In a recent blog post, its CEO Pete Lau confirmed that the smartphone giant would donate 400 oxygenators to India to help meet the immediate need for oxygen in several parts. The company also promised to add up to Rs 1 crore to public donations towards the Covid battle.
India's tech giant and one of the worldwide leaders, Infosys, installed Covid-19 care centres in Pune and Bengaluru for its employees and their families. It will also educate children, expand bed capacity in hospitals, and assist the government in spreading awareness. Tech Mahindra has also announced its Covid-19 vaccination drive for its associates and dependent family members. It confirmed that it would cover all the incurred expenses. Similarly, TCS also announced that it would provide the Covid-19 vaccine to all its employees and family members, starting from May 1, 2021.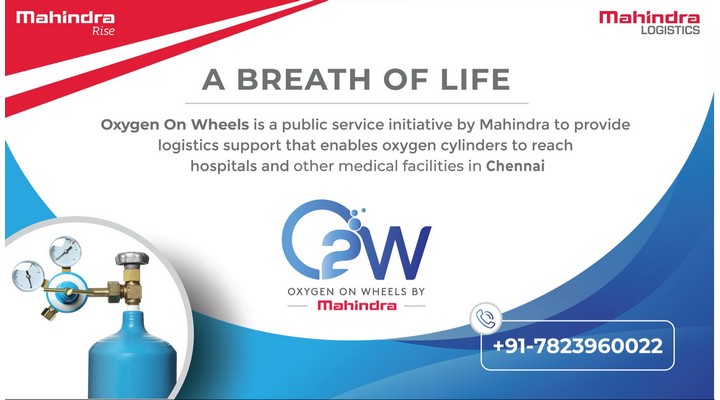 IBM India called out to its employees to come together in this crisis. Its chairman and CEO, Arvind Krishna, wrote to his employees to support the cause. This resulted in the donation of funds for 2500 oxygen cylinders and is continuing to grow.
Paytm, a popular digital payment platform, successfully raised Rs 1 crore through public donations and added the same amount from its end, which doubled the donations to source oxygen concentrators. Now, the company aims to raise Rs 10 crore! CRED founder Kunal Shah tweeted about the company's plans to raise funds for procuring one billion litres of oxygen. It also encourages CRED users to donate the CRED coins that are present in their accounts.
Zomato's founder Deepinder Goyal confirmed that the company's not-for-profit organisation, Zomato Feeding India, has kickstarted the "Help Save My India" project in collaboration with Delhivery. It aims to raise Rs 50 crore to source oxygen concentrators and related supplies to help hospitals and families in India.
Ethereum's co-founder Vitalik Buterin also confirmed via Twitter his donation of Rs 4.5 crore. Naturally, he donated 100 ETH and 100 MKR, whose proof he shared on Twitter. The co-founder of Sun Microsystem, Vinod Khosla, also announced his wish to fund hospitals in India for importing oxygen and other supplies in India. Following that, he received many requests from non-profit organisations, non-government organisations, and private initiatives such as Manjinder Singh Sirsa (President of the Delhi Sikh Gurdwara Management Committee), the Cancer Aid Society, and Hemkunt Foundation to fund hospitals needing medical supplies to fight Covid, which he gladly received.
Apart from the significant organisations and global tech leaders, there are also many Indian companies working hard to save the country. Among such is Oxicare, which aims to help as many blue collared technicians as possible. The company hires technicians who can repair oxygen concentrators. The efforts were further emphasised on LinkedIn by Rajesh Bansal, who stated that they were on a mission to train 1000 technicians across India.
These companies have proven that despite being divided by the market, they are united by a single cause; the cause of saving lives!