When it comes to computing, Dell outsmarts other brands. The technology giant that has been revolutionising the way we work and play for decades is more than just a computer company. The brand has become synonymous with innovation, reliability, and cutting-edge design. Whether you're a corporate professional, a creator, an entrepreneur, or a tech-savvy student, Dell has something for you.
Dell has been a leader in the computing world for over three decades and is one of the largest computer technology companies in the world. With Dell, you don't just get a computer – you get a lifestyle. In 1984, Michael Dell, a freshman at the University of Texas, founded Dell as a small computer business operating out of a college dorm room with the goal of selling custom-built PCs directly to consumers.
The company quickly gained a reputation for its innovative business model, eliminating the middleman and allowing customers to configure and purchase computers online. Today, Dell has been at the forefront of computer technology, constantly pushing the boundaries of what is possible. So buckle up and get ready to explore the world of Dell and discover why this tech giant continues to be a game-changer in the industry.
The Name
The company started out with the name "PC's Limited" with a vision to provide custom-built computers directly to customers, bypassing middleman retailers. In 1985, the company released its first computer, the Turbo PC, an IBM-compatible computer that sold for less than $800. The computer was a huge success, and soon, in 1987, the company changed its name to "Dell Computer Corporation" and went public.
Throughout the 1990s, Dell continued to grow, expanding its product line to include servers, storage devices, and other computer-related products. In 1997, Dell became the world's largest seller of personal computers, surpassing Compaq. In 2003, the company changed its name to "Dell Inc." and continued to expand into new markets, including mobile devices and consumer electronics.
Top Products
In 1988, Dell went public, raising $30 million in its initial public offering (IPO). The company continued to expand over the next couple of years, and by the mid-1990s, it was the world's largest PC manufacturer offering a wide range of products, including desktop and laptop computers, servers, storage devices, networking equipment, and software. Some of the company's top products include:
Dell XPS 13 
The Dell XPS 13 is a high-end laptop that has been well-received by consumers and critics alike. It has a sleek design, powerful performance, and long battery life. The laptop features an Intel Core processor, up to 16GB of RAM, and up to 1TB of SSD storage. The XPS 13 is also known for its near-borderless InfinityEdge display, which provides an immersive viewing experience. It is no wonder why the XPS 13 is one of Dell's most popular products.
Dell UltraSharp Monitors 
Dell UltraSharp monitors are known for their exceptional colour accuracy and sharpness. They are designed for professionals who require high-quality displays for their work, such as photographers, video editors, and graphic designers. The monitors come in various sizes, resolutions, and features, including 4K and HDR support, USB-C connectivity, and adjustable stands.
Dell Alienware Gaming Desktops 
Dell Alienware gaming desktops are designed for serious gamers who demand the best performance and graphics. These desktops feature the latest Intel and AMD processors, high-end NVIDIA and AMD graphics cards, and up to 128GB of RAM. They also have customisable RGB lighting and AlienFX technology that syncs with compatible gaming peripherals for an immersive gaming experience.
Dell PowerEdge Servers 
Dell PowerEdge servers are designed for businesses requiring robust and reliable IT infrastructure servers. These servers come in a range of configurations, from tower servers to rack-mounted servers, and can be customised to meet the specific needs of the business. They are known for their high performance, scalability, and security features.
Dell Latitude Laptops
Dell Latitude laptops are designed for professionals who require a reliable and secure laptop for their work. They feature Intel Core processors, up to 32GB of RAM, and up to 2TB of SSD storage. The laptops are also equipped with security features such as a fingerprint reader, smart card reader, and facial recognition technology. They are also tested to military-grade durability standards, ensuring they can withstand the rigours of daily use.
Valuation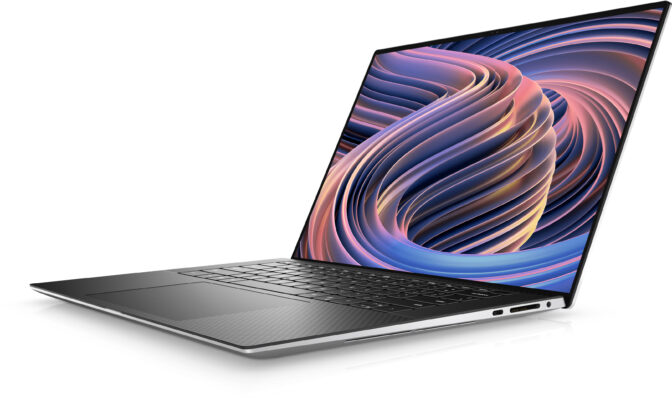 According to Forbes, Dell's annual revenue was $92.2 billion in 2020, making it one of the largest technology companies in the world. In 2013, Michael Dell took the company private in a $24.4 billion leveraged buyout, which was the largest buyout in the technology industry at the time. The company went public again in 2018 following a complex merger with VMware, and as a result, its market capitalisation is not publicly available.
Here are some interesting facts about Dell:
Dell was founded in Michael Dell's dorm room at the University of Texas.

The company was originally called "PC's Limited," but it was changed to "Dell Computer Corporation" in 1987.

In 1999, Dell became the first company to sell products over the internet, generating $1 million in sales in just one day.

In 2015, Dell launched a new line of laptops made from reclaimed carbon fibre from the aerospace industry.

In 2018, Dell became the first company to recycle ocean plastics for use in its products.