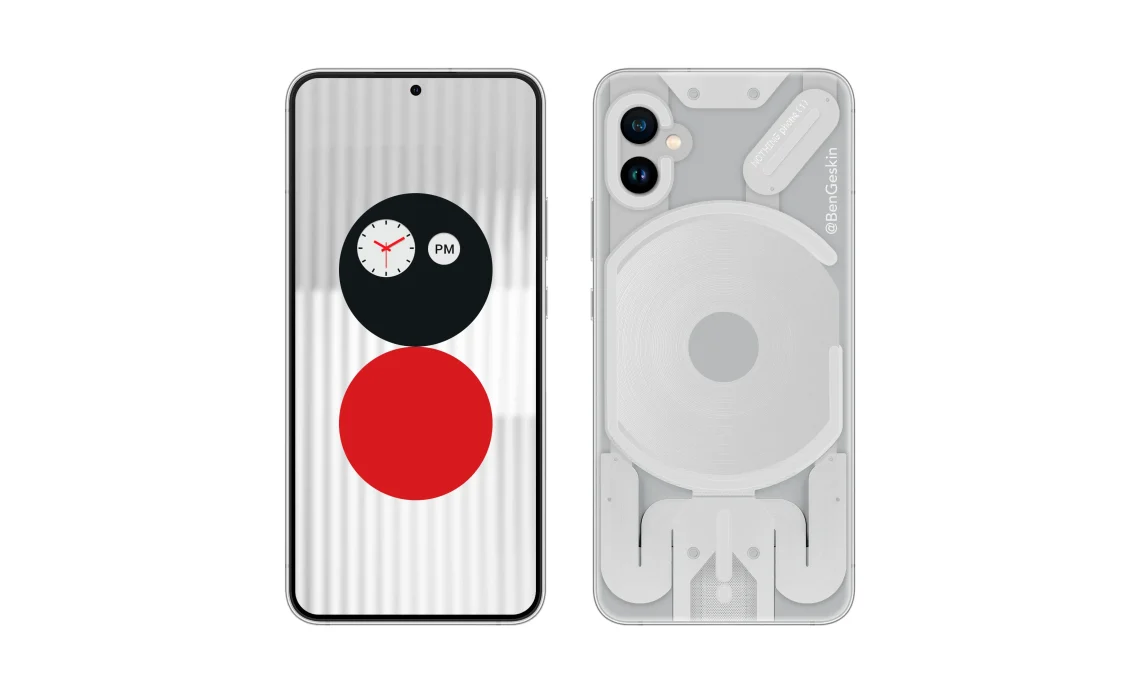 London-based technology brand Nothing has been hyping up its upcoming smartphone, the Nothing Phone(1) for the global launch on July 12. Recently, Nothing VP Manu Sharma tweeted that every Nothing Phone(1) sold in India will be produced locally in the company's Tamil Nadu manufacturing plant.
Nothing's mission is to make technology transparent or completely integrated into users' lives, taking the transparent philosophy very literally as evident by the striking, yet tastefully done transparent design of their first-ever commercial product, the Nothing Ear(1). They hope to carry this design language into the rest of their products, including this new Phone(1), which would be exciting to see considering not many companies have dared to explore such a radical design philosophy with exponentially complicated design and engineering.
The company's Head of Design Tom Howard explains in a video released to Nothing's official YouTube channel the complications of creating a transparent design. Firstly, engineers and designers are demanded to invest more time and money in making the inside of the product presentable, which is otherwise not a concern in mass manufacturing due to the soul-less chase for efficiency in manufacturing and minimizing every resource in the manufacturing process.
Furthermore, in a phone, the cables and wires must take the shortest distance possible to each component in order to ensure rapid performance, and every millisecond counts. Howard admits, however, that they've had to make decisions to deviate from this path where possible and a couple of milliseconds can afford to be lost without hampering the User Experience, trading form for function.
Scattered across multiple statements and press releases, the company has shown interest in the design of the phone being inspired by subway transit maps to neatly present the complex array of ribbon cables on modern systems – supported also by an official teaser shown earlier.
Furthermore, it has also been inferred by the latest teaser on Flipkart, that the phone will feature something akin to the flat "glass-sandwich design" (two panels of glass separated by an aluminum frame), similar to the latest range of iPhones, and a prevailing trend in the Industry. 
Expected Internal Specifications and Features:
In recent developments, the Phone(1) has been reported to feature: 
6.55-inch FHD+ OLED

90hz refresh rate 

Qualcomm Snapdragon 7 Gen 1 platform 

Up to 8GB of LPDDR5 RAM

Based on Samsung's latest 4nm process

Wireless charging
Expected Camera Specifications:
Phone(1) has also been tipped to feature: 
A dual-camera setup with 50-megapixel primary camera

32-megapixel front camera with a standard centered hole-punch design.
Although it is certain that the phone will sport the dual-camera setup, there is not much clarity on the specifications of the second shooter, although it is likely that they adopt an Ultrawide angle lens over other options to keep up with the tough competition. 
Expected Price and Release Date:
The phone is tipped to be sold for under $500 (~Rs. 38,000), hence competing with the likes of the upcoming Google Pixel 6a, iPhone SE, Samsung Galaxy A53 5G, and the OnePlus 9RT, amongst others. In India, the phone will be exclusively available on Flipkart, with pre-orders starting July 12 with a deposit of Rs. 2,000.