The much-awaited monsoon provides respite from the blazing heat of the summer, but the
sudden rains can put your favourite clothes at the risk of getting dirty and play spoilsport for
your fashion game. Muddy streets, heavy downpours, and the cold breeze can stop you from
loving this season and dressing up, but this rainy season, you can bust the fashion myths by
following these guidelines and effortlessly enjoy the rains without worrying about your
clothes!
1) Say Hi to Light Fabrics– It is advisable to wear light fabrics that will dry overnight and
won't catch an odour. Wearing jeans or tight-fitted trousers can feel uncomfortable and take
forever to dry. Include A-line dresses, maxi skirts, shorts, and culottes to avoid muddling in
the puddle!
2) Choose Bright colours – Monsoon is the perfect time for you to play around with bright
colours and avoid wearing transparent colours like beige and white. Bright colours are not seen-
through and will make you stand out in bright pops in grey and dull surroundings. Wearing
statement shades might be the jolt of happiness you need to endure the unforgiving rains!
3) Take note of Accessorizing and Layering– Bright scarves, crossbody bags, sunglasses, or a
dark overcoat will help you make a bold statement and keep you safe from rain splashes. Fun
waterproof accessories like neon raincoats, translucent trench coats, printed scarves, Vinyl
handbags, and totes- win-win, fellas!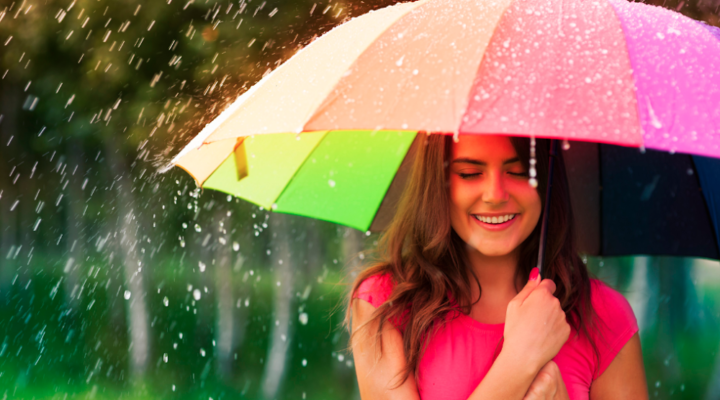 4) The shorter, the better– Short clothes will help you not be bothered about splashing mud all
over your clothes and getting them untidy and sticky. Wearing rompers, playsuits, and
cropped pants will be comfortable and make you look ravishing. Good shorts and ankle-
length bottoms are necessary to avoid spit and spatter. Nobody wants muddy hems!
5) Opt for Quirky Umbrellas– Ditch the boring black umbrellas and indulge in vibrant and
colourful ones. Umbrellas can be a statement fashion accessory and will save you from getting
drenched and up your style quotient. Solid colours, polka dots, prints, florals, or frills-quirky
umbrellas will make you monsoon-ready!