We're not the average of five people we spend the most time with, but we're what we listen to and feed to our minds. Let me put it in a simple way by asking you a few questions. Why do lots of people struggle to get over a breakup? What do we do when we start to like someone? What do we prefer to do while commuting long routes? What do we do when we're not able to sleep? We listen to the songs.
I agree we all need a little entertainment regularly, and there's no damage in listening to the songs, only if you're in control because songs and music can lead you anywhere. They have the power to change the whole perspective of your day or, perhaps, your entire week. However, after a specific time, you'll get bored of that song you have been listening to for the last few weeks, ain't it right?
In contrast, podcasts are immensely educational and add more knowledge to your life. Now, some of you will ask, what about the entertainment part? Don't worry, buddy – they're entertaining as well. I was the guy who used to wear earphones all the time (on and off, doesn't matter), mainly to avoid human interaction, and then one fine morning, Spotify updated me about the hours I've spent listening to the songs.
At first, I was shocked but, fortunately, that happened a few weeks before the new year, and slowly-steadily I moved on from songs to podcasts. Yes, that knack to avoid human interaction stays the same, we'll discuss it someday. I'm a big-time fan of storytelling and was looking for one when Spotify recommended me "Death, Lies and Cyanide" by Indian Journalist Sashi Kumar.
I listened to the above podcast in one go and was thrilled to know why people were so addicted to radio shows back in the century. Since my first podcast, I've listened to several others, and I've been working hard on lowering my music intake. What you want to listen to is ultimately a matter of personal preference as both podcasts and songs are designed for a specific audience in mind.
Okay, let's see the benefits!
A certain song that appears randomly on your music app or radio can put you in a spot where you might feel an urge to recollect those memories or re-read those chats connected to that one song. Whereas in the case of podcasts, they only offer solutions and thoughts that provoke you to do something in life. Also, they don't sink you after a while as they come in various genres and offer versatility.
The term podcast is a combination of two words – pod + broadcasting, and it is a relatively new phenomenon in India. Yet, it is getting popular rapidly, thanks to the pandemic and a few popular YouTubers who decided to come up with podcasts that offer entertainment and knowledge at the same time. A typical podcast usually ranges from 10 minutes to 2 hours and consists of episodes that make us cling to them.
Podcasts are perfect for mindless chores as they offer almost everything you want, such as from soothing sounds of meditation to heart-pounding true crime stories. Whenever you listen to narrative podcasts, it stimulates multiple parts of your brain and activates your auditory cortex, which ultimately helps you boost the feelings of trust, compassion, empathy and building relationships.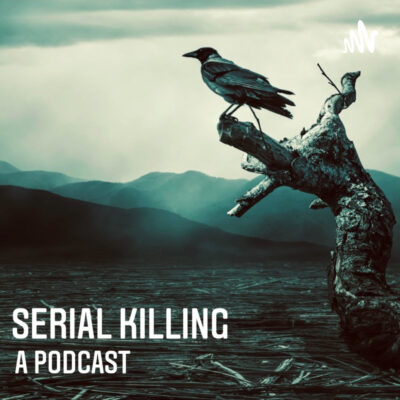 I'm a sucker for crime stories, as they trigger the production of dopamine and serotonin, which are happy hormones, and they also help improve your mental concentration. I started listening to this podcast named "Serial Killings: A Podcast", and it helped me know more about how a person grows from a normal human being to a killer and understand their overall thought process.
We all know laughter is the best medicine for almost everything, and that's why comedy is one of the most popular genres in nearly every sector, be it movies, web shows or even podcasts. Every time we listen to comedy podcasts, it activates our frontal lobe and cerebral cortex, which triggers things like laughter, surprise and delight. Comedy podcasts are best known as stress busters, as they help you cure the stress in no time.
A number of Indian stand-up comedians have started their podcasts on various platforms where they elaborate on common topics and give the podcast a more conversational angle. Amongst Indian comedy podcasts, No New Notifications by Kanan & Manek, Simple Ken by Kenny Sabastian, The Overthink Tank by Surbhi Bagga and The Internet Said So by Varun Thakur are the podcasts that could make your day anytime.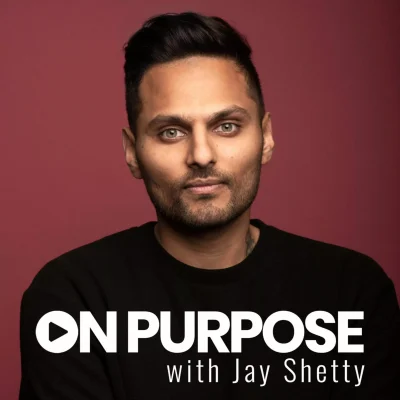 Along with comedy, educational and personal growth podcasts are gaining a considerable audience lately. Woice with Warikoo by Ankur Warikoo, The Ranveer Show by Ranveer Allahbadia, Simmy Said Whatt? by Simmy Goraya and On Purpose with Jay Shetty are some of the top podcasts in these genres. Besides the above mentioned popular genres, there are hundreds of other genres, and they all have different impacts on our brains.
Nowadays, all types of Podcasts are gaining popularity as they're available for free listening on most popular platforms, which sets them apart from the music as you don't have to encounter commercial breaks. Over the last few months, I've managed to get over my music addiction, and I'm not regretting it. Well, off we go now, as I can't wait to see where this podcast love takes me!