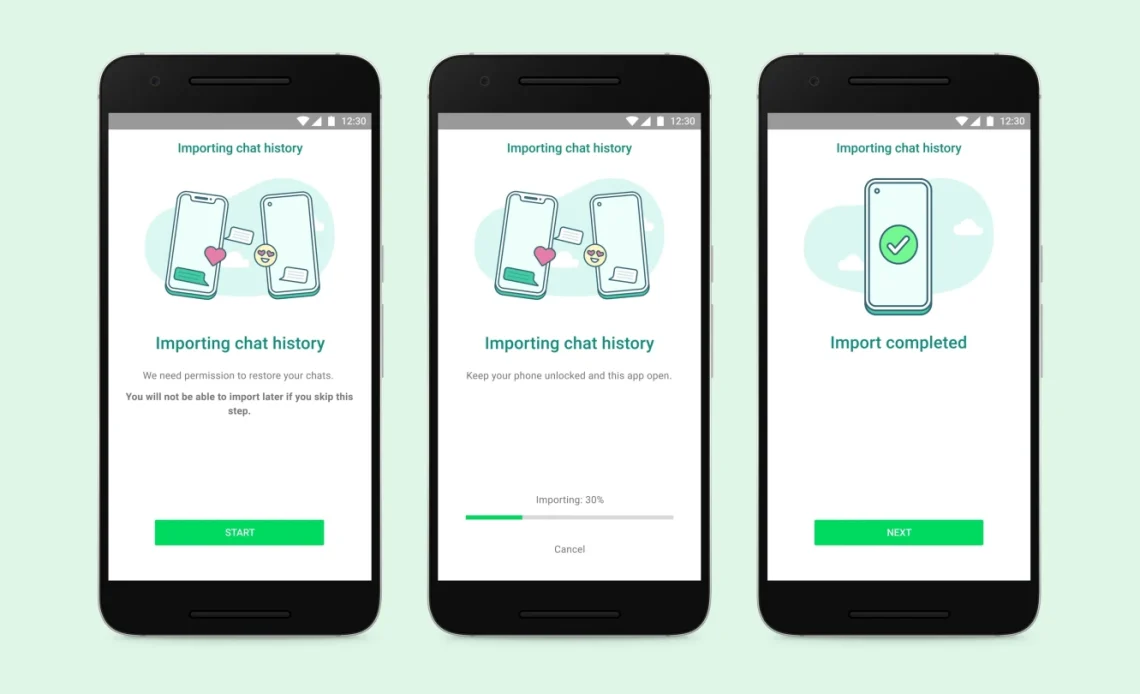 Last year, WhatsApp began allowing users to transfer their conversation history from iOS to Android, first with Samsung in August and later expanding to all Android 12 devices in October that year. Because of popular demand from WhatsApp users, the app has now started beta testing for transferring chat history from Android to iOS.
This feature will be available for everyone using WhatsApp on both iOS and Android devices. Although if you are using WhatsApp Beta, here are some requirements for you – 
Need Android 5 (Lollipop) or higher, WhatsApp (Android) 2.22.7.74 or later.

Need iOS 15.5, WhatsApp (iOS) 2.22.10.70 or later.

Need the same phone number as on the old transfer phone.

Only possible during the initial setup of the iPhone.
The transfer is carried out locally using Apple's Move to iOS software and requires both the old and new phones to be connected to the same Wi-Fi network and a charger.
Through this procedure, you can transfer personal messages but cannot transmit peer-to-peer payment messages to your destination smartphone.