If Apple were to make a car, this little bubble would be it, except it also supports Android Auto. Hold your horses until you look at the interior, and you'll agree with that statement. My first media drive experience was with this small carbon footprint making Bigfoot news before its launch; the MG COMET EV, India's smallest car. This is MG's second electric vehicle launch in the country. Clearly, the brand is betting big on electric power and its future in India. Micro-cars are gaining popularity worldwide, and this concept is separate from what we're used to. It's not necessary that the smaller the car, the lower the price. That said, the MG Comet is expected to be priced below 10L. This trend is already well accepted in Japan, where micro cars, also known as Kei cars, have got quite a following due to their easy manoeuvrability, fuel efficiency, eco-friendly alternative to ICE's, and most of all, these cars enjoy tax and insurance benefits due to their small engine size. 
In India, we already have tax benefits under section 80EEB for EV buyers, let's see if microcars also pick up in India, and if they do, we might start seeing similar tax benefits as those enjoyed by the Japanese. There is no hiding from the fact that the Comet is a rebranded Chinese car that MG has brought to India. Clearly, the Chinese influence is rubbing off on the British automotive marque. One of the major upsells and what I call a wildcard dealt by MG would be that the Comet will be offering up to 16 graphic sticker packs and over 20 ways to customise it. The reason that MG is able to pull this off is probably because it's a CKD unit and 75% Indian-made. Also, what an ironic first review since I come from a complete modification background. The customisation options put me right back in my natural habitat. 
EXTERIOR- More J-lo than Kardashian
When I first saw the car, around 40 of them parked at the entry of Le Meredian in Gurugram for the media drive, and I thought, "what a cute bubble of a car this is." The exterior has got a futuristic yet minimalistic design. The Comet is following the trend of the end-to-end LED strips seen in most new EVs, with the running light covered alongside chrome and trim stretching from one side mirror to the other, making it appear longer than it is. It has LED headlights instead of the usual halogen ones I was expecting. It's a small but mindful choice since LEDs lower the strain on the car's electrical system, improving fuel economy. The front finishes with a subtle curve at the bumpers, making it more of a bubble than a cube. Coming to the side, the doors cover the majority of the side body with rather large windows. Even the front windshield, for that matter, gives the front an almost 50:50 ratio facade in the overall look from afar. Its cute 12-inch aerodynamic wheels reduce wind drag and are expected to increase the range. A keen modifier like myself would still wonder how larger wheels might complement the car's exterior and improve its driving experience. 
Speaking of dimensions, it's 2974mm long, 1505mm wide and 1640mm tall with a 2010mm wheelbase; with these numbers in mind, it's no surprise that there is no boot space unless you fold the backseats. It's got the same combination running light with chrome and trim at the back, keeping the uniformity intact. The badging includes the "Comet" and "EV" badges at the rear and also MG's "Internet Inside" – one badge I'm not a fan of. However, the MG logo at the front looks rather fancy- it illuminates when the car gets locked, unlocked or while on a charge, and the charging port lies behind the MG logo itself.
INTERIOR- An Airy Facade 
As soon as I saw the keys to the car, for a second, I mistook them for my AirPods since they're engraved with my initials "MG", and so is the Comet's key. Like I said before, this little bubble would be it if Apple were to make a car. The interior of the one I drove was the basic grey with silver and white accents, just like an Apple product. However, it has tons of add-ons and a never-ending list of interior and exterior customisations. It is aesthetically pleasing and comes loaded with features up to the brim. Regarding material quality, it mainly has four plastic variations used around the interior with some soft touch fabric on the dashboard- all prime quality. The seats are fabric which may be bothersome when it comes to maintenance, especially if you go in for the lighter tones.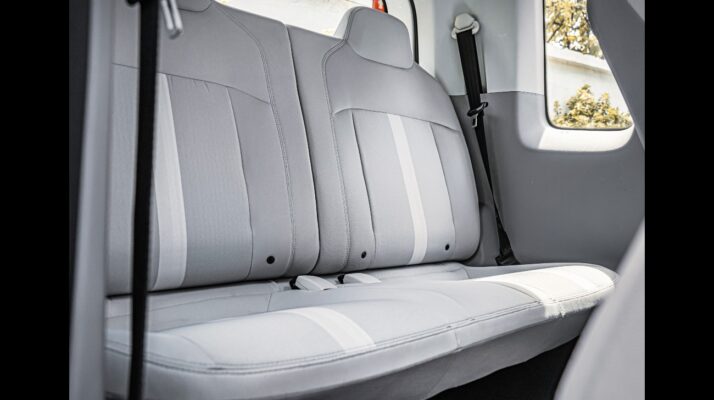 Nonetheless, it still gives off a luxurious and high-tech vibe. Speaking of technology, the car screams high-tech as soon as you sit in it, with keyless entry. It's got a 10.25-inch dual-screen infotainment system supporting Android Auto and Apple CarPlay; you can even adjust the top speeds from 30 to 80 kmph and also move around the widgets in your home screen, which proved to be helpful since the steering wheel sometimes covers parts of the screen while driving. The 2-spoke steering wheel, which is popularly called the iPod spoke steering wheel, has manual tilt adjustment, with controls for the instrument cluster on the left spoke and the much talked about voice command controller on the right spoke, which includes 100+ voice commands, including regional languages as well, making it quite the highlight. 
The driver's MID features modes, drive, charge, regeneration, DTE and dynamic indications. The front has two cup holders and little storage in the door panels. Other storage options are included in the add-ons. It's got physical rotary knobs under the lower dashboard for climate control and an impressive easy-to-use transmission knob between the seats. They've eliminated the centre console, giving you more legroom. A few kicks here and there, and you'll notice the USB A socket under the dashboard, which ended my search for wireless charging- this car also mimics Apple with the ports issue. To my surprise, the rear seats get a decent amount of space and can seat four tall people, but they'll have to sit as straight as a flagpole.
DRIVE- "Doesn't leave you feeling mini at all" 
I spent a few minutes figuring out how to switch it on until I was told it was a simple double press on the brake. After the flag-off, we were set to drive from Le Meridian in Gurugram to Sunder Nursery, which is a Heritage park in Delhi. The distance is 22 kms; we left around 9 am when office hours had commenced, resulting in NCR roads being packed with cars. It was the perfect opportunity to check the "city car" appeal. It's based on SGMW's Global Small Electric Vehicle (GSEV) Platform, with a turning radius of 4.2m, which is excellent to manoeuvre through heavy traffic. It's got a 17.3 kWh battery pack with a power output of 42PS and 110 Nm torque. A unique feature I heard many discussing was the E/S button.
A single press helps you switch between eco, normal and sports drive modes. Long press it, and you can switch between breaking modes- light, normal and heavy. The top speed is expected to be limited to 100 kmph. Hence I noticed some instability at higher speeds, even though the power-to-weight ratio is ideal. The suspension was slightly stiff, and given its small wheelbase, I could feel the potholes and speed bumps. Nonetheless, it has smooth handling through heavy traffic and compact roads. Its size really helps you to squeeze your way through traffic. 
At one point, I felt pity for all the sedans and SUVs just waiting there while I made the most of that packed stretch. As I mentioned, the charging port is under the MG logo on the front. It has an AC port but misses out on the DC port, which will only support a 3.3 kW charger. Even if you put it on a fast charger, it will still support 3.3kw. It takes 7 hours to charge fully, comparable to the existing EVs in the market. It's got adequate cushioning in the front for your daily city runs and seats you higher than expected, giving you a good enough road view. The Comet doesn't leave you feeling mini at all. 
VERDICT
The best place for electric power is a city, and the best city car is a tiny one. This compact electric city car promises easy manoeuvrability and stress-free parking. Its well-thought-out design elements make the Comet a cute affair. MG is gearing up for a good reception from Tier I and Tier II cities, where electric vehicles have shown increasing promise. While the MG Comet will face staunch competition from strong rivals such as the Tata Tiago EV, Tata Tigor EV, Mahindra E-KUV 100 and the Citroen EC3, it has a relatively clear path in the three-door affordable EV segment in India, "affordable" being the operative word. This car reminds me of the Reva, which was launched way ahead of its time. Hopefully, MG gets the timeline right, and it gets accepted by the Gen-Z with its high-tech and multiple customisation options making it a style statement that reduces your carbon footprint, lowers running costs and adds some quirk to your garage.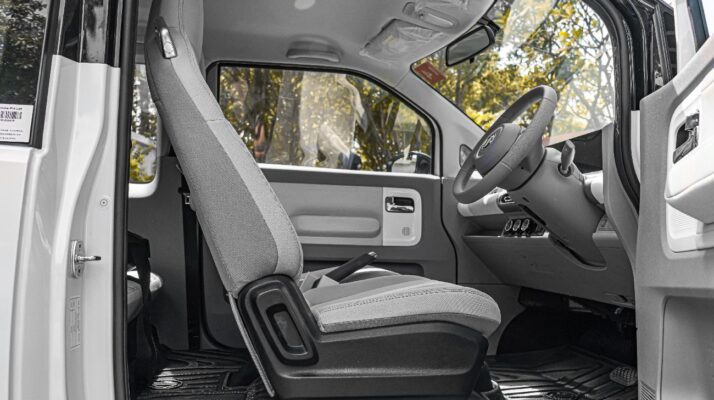 For- Customisation-friendly, High-tech, compact yet spacious, unique
Against- Audio, speed limitations, storage space, only for short commutes 
PSM – 44hp 110nm
Battery – 17.3kwh Li-ion with 230kms range
AC charging – 3.3kw charge capabilities 
7 hours 0-100%
5 hours 10-80%
Drive modes – Eco, Normal, Sports 
Regenerative braking – Light, Normal, Heavy
Price – Starting from INR 7.8L onwards