Women breaking records across various fields has been a growing trend in recent years, inspiring millions of young girls and women around the world to dream big and aim for the stars. From the world of sports to politics, entertainment to technology, women are breaking barriers and challenging gender norms, proving that there is no limit to what they can achieve.
In sports, women have broken countless records and shattered longstanding barriers. From Serena Williams' record-breaking 23 Grand Slam titles to Simone Biles' domination of the gymnastics world with a jaw-dropping 30 Olympic and World Championship medals, female athletes continue to rewrite the history books and redefine what it means to be a champion. 
Outside of sports, women are also making waves and breaking records in other areas. Kamala Harris, for example, made history in 2021 when she became the first female vice president of the United States. In the entertainment industry, actresses like Viola Davis and Regina King are paving the way for diversity and inclusion, breaking barriers and smashing records with their outstanding performances. Women in technology are also making strides, with leaders like Susan Wojcicki and Sheryl Sandberg blazing trails and inspiring the next generation of female tech pioneers. They say it is a man's world, but it will be an understatement to say that this man's world has been built upon the shoulders of pioneering women. In our women's special edition, we wished to acknowledge and celebrate all the women who have broken the barriers of patriarchal dominance and created a record for themselves. Check them out below – 
Malala Yousafzai
Malala Yousafzai made history back in 2014 when she became the youngest-ever Nobel Peace Prize winner. The Pakistani female education activist achieved this feat at just the age of 17 years. Malala endured a lot when she was left seriously injured after being attacked in Pakistan for her campaign work by an extremist terrorist group. Since then, Yousafzai has emerged to become a prominent figure for women's education around the world. 
Greta Thunberg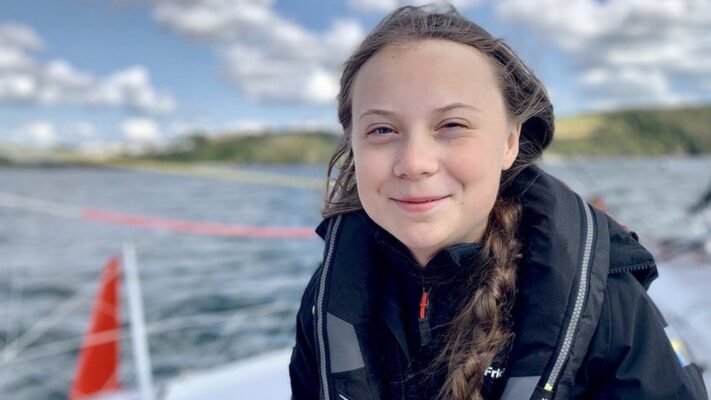 Greta is often seen in the news getting carried away by government officials usually at a protest. The Swedish climate activist Greta Thunberg set a record for being the youngest Time 'Person Of The Year' at the age of just 16 years and 354 days. Thunberg gained prominence in August 2018 when she protested against her own government in Sweden to step up and deliver on its environmental commitments. In 2022, Greta Thunberg made headlines for trolling the infamous social media influencer Andrew Tate which led to Twitter having a field day. 
Zara Rutherford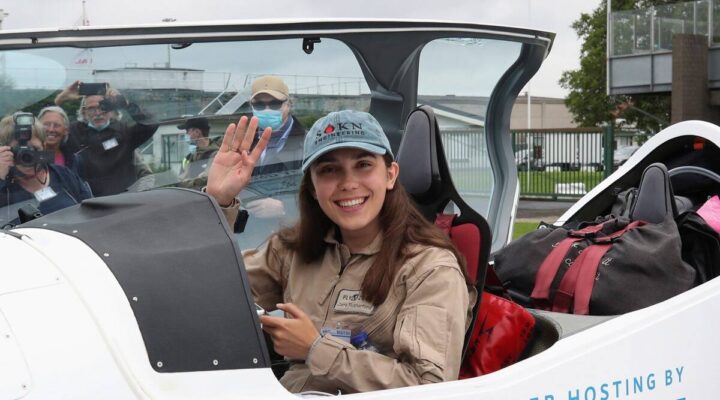 All of us dream to travel around the world. Be it the hustle of New York or the serenity of Switzerland, we want to experience it all. But would you be willing to travel across the world solo in a microlight aircraft? Sounds crazy but Zara Rutherford achieved this feat just at the young age of 19! Zara is an aviator who at the age of 19 became the youngest female pilot to fly solo around the world and the first person ever to complete a circumnavigation in a microlight aircraft. She completed her journey in five months. Interestingly, Zara's brother at the age of 16 has broken the same record becoming the youngest person to fly around the world. 
Christina Koch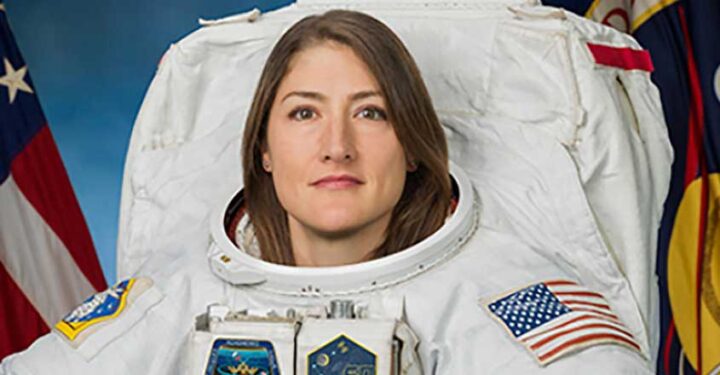 "I'd love to go to space" is something I find myself saying at least once a week. The realisation that we're just specks of dust when it comes to the universe is a humbling experience and witnessing outer space would be a privilege. However, it's not for the faint of heart and Christina Koch is the exact opposite of it. US astronaut Christina Koch broke the women's record for the longest time in space. As a part of a long-duration mission, Christina Koch spent 328 days in space making it the longest single spaceflight by a woman. The record was previously held by Peggy Whitson who spent a total of 288 days in space. 
Junko Tabei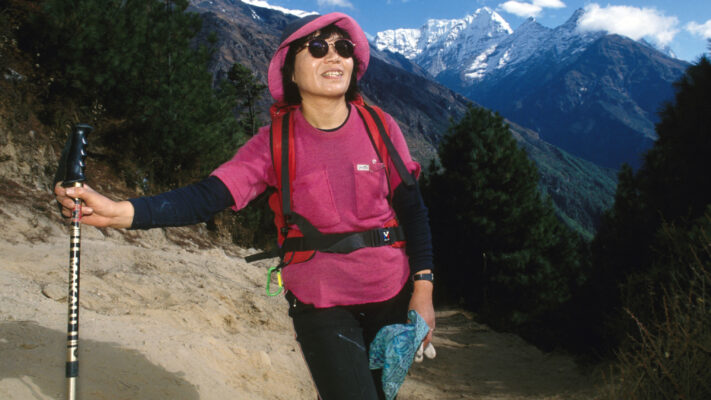 Humanity has been climbing mountains both physically and philosophically for the longest time. However, climbing Mount Everest is known to be one of the most daunting challenges for climbers around the world. In 1975, Junk Tabei became the first woman in the world to climb Mount Everest. Besides climbing Everest, Junko Tabei also became the first woman to climb the 'Seven Summits' – the highest mountain in each continent and didn't stop there as she also tackled 70 other mountains around the world. 
Mary Kom
I am sure we have all seen the Mary Kom biopic featuring Priyanka Chopra in the titular role. While the film showcases Kom's journey in an effective manner, it surely misses out on all the laurels this boxer has won for our country. Mary Kom has a number of records under her kitty which inspire a lot of young women to wear boxing gloves and get into the ring. Mary Kom is the only woman to win World Amateur Boxing Championship six times. She is dubbed as 'Magnificient Mary' by people which is not an understatement as she is the only female boxer to have won a medal in each of the first seven World Championships. Mary is also the first woman from India to win a medal in boxing at the Olympics. 
Arunima Sinha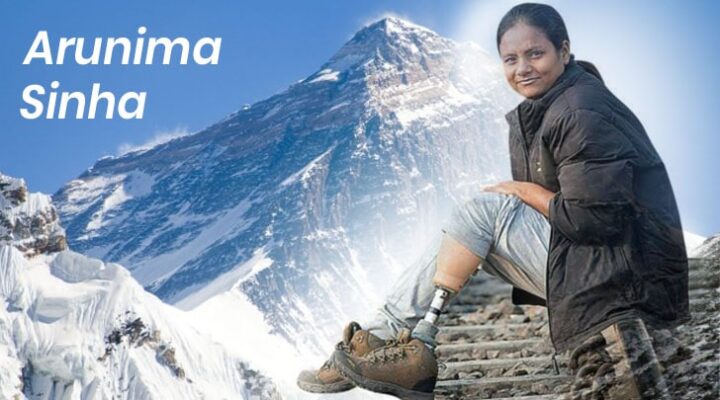 Arunima Sinha is inspiration personified. Her story is that of resilience and conquering pain in the face of challenges. It was back in 2011 when 24-year-old Arunima Sinha who was a national-level volleyball player at the time was thrown off a moving train by refusing to hand over the gold chain she was wearing. She ended up losing her left leg in this altercation when a train went over it. But that did not stop her as she made it her life's goal to climb Mount Everest with a prosthetic leg. She achieved this feat in 2013 becoming the first ever Indian female amputee to climb Everest. She was awarded the Padma Shri in 2015. 
Kalpana Chawla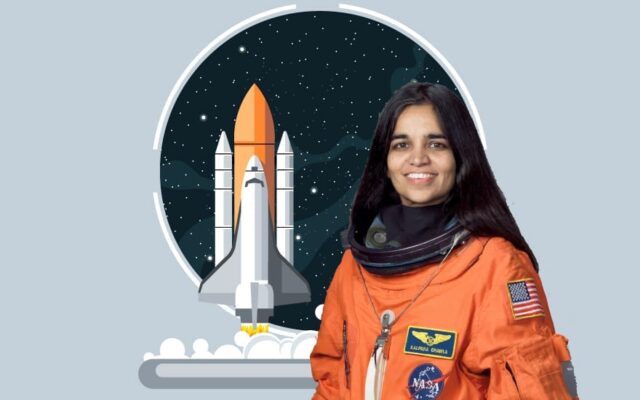 If you were in school around 2002-03 like me then you know how prominent a figure Kalpana Chawla is. Kalpana was an Indian-born American astronaut and aerospace engineer who was the first woman of Indian origin to go to space. Kalpana was a proud immigrant and a woman of colour who was the mission specialist on the Shuttle Columbia in 2003. Sadly, the Shuttle Columbia exploded during re-entry into the earth's atmosphere killing her and six other crew members. 
Gitanjali Rao
Getting titled TIME's 'Person Of The Year' is a huge feat in itself. Imagine the magazine making a whole new category just to award you. The 15-year-old Indian-American scientist Gitanjali Rao was the first ever TIME 'Kid Of The Year' in 2020 for her scientific solutions. Gitanjali developed a lead detection tool when she was only 10 years old. Her understanding of the water crisis in Flint, Michigan led to her making a lead detection tool which could help the residents of the area. 
Dr Jill Biden
It is easy for the First Lady of the US to take a backseat and enjoy the comfort of having their husband run the country. But Dr Jill Biden is not any other First Lady as she holds a doctorate in education leadership. During her two terms as the Second Lady, Jill continued to teach writing full-time at the Northern Virginia Community College and promised that she would continue to do even if her husband becomes the president. Jill Biden is still a committed teacher during Joe Biden's presidential run making her the first First Lady to hold a paying job outside the White House.