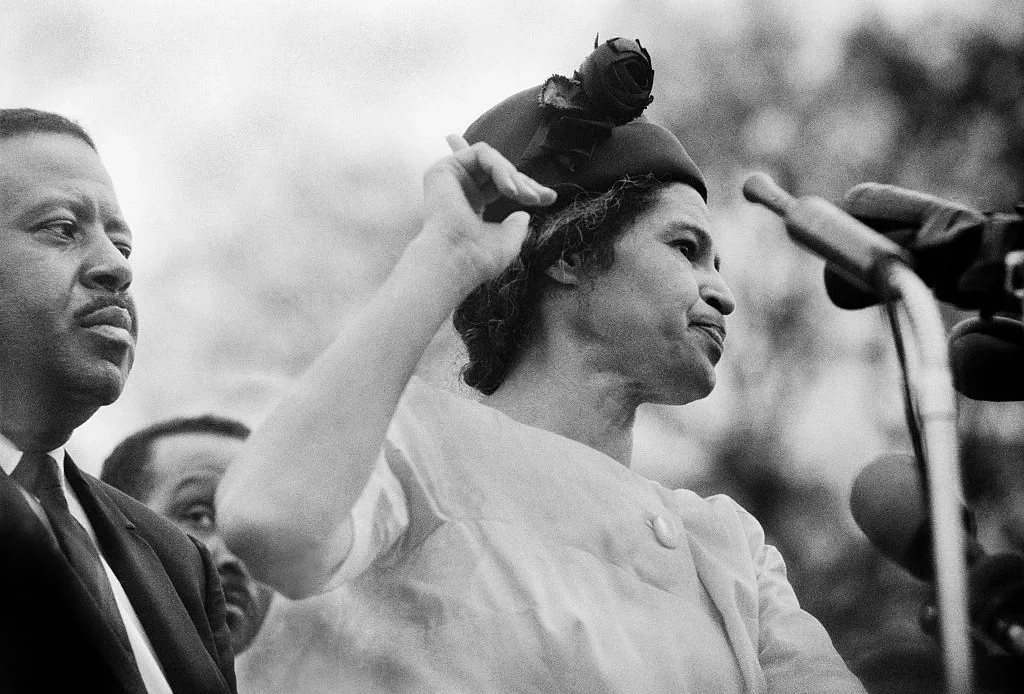 Throughout history, women have made invaluable contributions to society, despite facing countless obstacles and barriers along the way. From queens and warriors to scientists and activists, women have left an indelible mark on the world, shaping our understanding of everything from politics and culture to science and technology. In this brief exploration of prominent women in history, we'll delve into the lives and legacies of some of the most influential female figures of all time, celebrating their accomplishments and examining the impact they had on their respective fields and on the world as a whole.
I do not need to remind our readers that we live in a patriarchal society. However, if you think women do not play a huge role in where humanity stands today then you're mistaken. For example, the scientist who discovered radium and inched humanity closer towards the cure for cancer was a woman. The founder of nursing as we know it today was a woman. Besides this, two of the biggest news stories broken in the 20th century i.e The Pentagon Papers and the Watergate scandal are published by a woman. There is no denying that women have significantly shaped our society over the decades. Read on to learn about such prominent women in history – 
Marie Curie (1867-1934)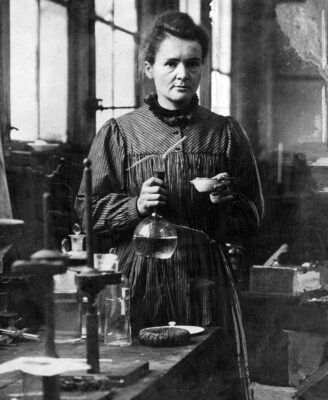 Marie Curie, born in Poland in 1867, was a pioneering scientist and the first woman to be awarded a Nobel Prize. She is best known for her groundbreaking work on radioactivity, which led to the discovery of two new elements, radium and polonium. Her research revolutionized the field of physics and chemistry and laid the foundation for modern nuclear physics.
Despite facing discrimination as a woman in the male-dominated scientific community, Curie was relentless in her pursuit of knowledge and dedicated her life to research. Her contributions not only advanced our understanding of the physical world but also had a profound impact on medicine, as her discovery of radium led to the development of new cancer treatments. Curie's legacy as a pioneering scientist and trailblazer for women in science continues to inspire generations of young people around the world.
Savitribai Phule (1831-1897)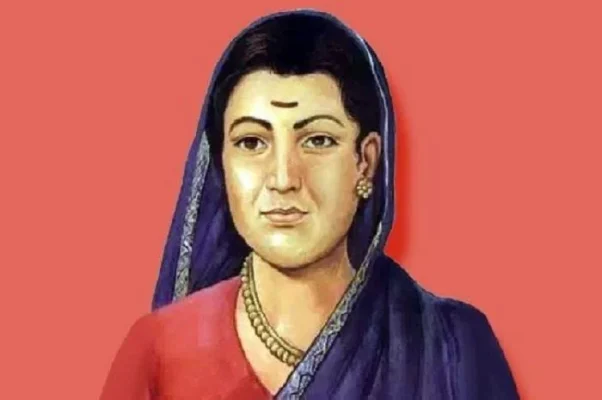 Savitribai Phule was a prominent Indian social reformer, poet, and educator who lived in the 19th century. Born in Maharashtra in 1831, she is widely regarded as India's first female teacher and played a significant role in the movement for women's rights and education.
Phule was a passionate advocate for girls' education and believed that education was the key to empowering women and breaking down social barriers. She founded India's first school for girls along with her husband, Jyotirao Phule, and worked tirelessly to promote education and literacy among women and girls.
Anne Frank (1929-1945)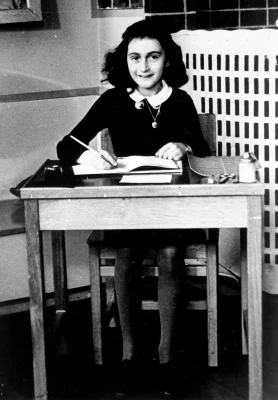 I read 'The Diary of a Young Girl' back when I was in school without realizing the gravitas of the words written in the book. Anne Frank was a young Jewish girl who became known around the world for her diary, which chronicled her experiences hiding from the Nazis during World War II. Born in Frankfurt, Germany in 1929, Anne and her family fled to Amsterdam in 1933 to escape the rise of the Nazi party. n 1942, the family went into hiding in a secret annexe behind her father's business to avoid being sent to a concentration camp. During her two years in hiding, Anne wrote about her fears, hopes, and dreams in her diary, which she named "Kitty." Today, Anne Frank's diary has been translated into over 70 languages and is considered one of the most important books of the 20th century, providing a powerful reminder of the atrocities committed during the Holocaust and the importance of tolerance and acceptance.
Rosa Parks (1913-2005)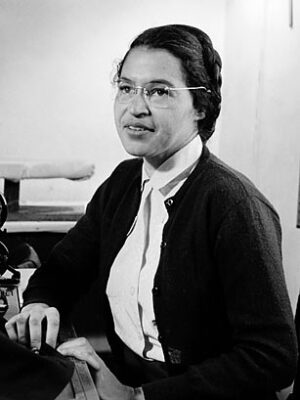 Rosa Parks was an African American civil rights activist who became known as the "Mother of the Civil Rights Movement." Born in Tuskegee, Alabama in 1913, Parks was a prominent figure in the fight for racial equality during the 1950s and 60s.
In 1955, Parks famously refused to give up her seat on a Montgomery, Alabama bus to a white passenger, defying the city's segregation laws. Her act of defiance sparked the Montgomery Bus Boycott, a massive protest movement that lasted over a year and helped to launch the Civil Rights Movement.
Frida Kahlo (1907-1954)
Frida Kahlo was a Mexican artist who is best known for her powerful self-portraits and surrealist paintings. Born in Mexico City in 1907, Kahlo began painting as a way to cope with the physical and emotional pain she experienced after a near-fatal bus accident at the age of 18.
Kahlo's art often depicted the struggles she faced, including chronic pain, illness, and personal trauma. She also explored themes related to Mexican culture and identity, often incorporating traditional dress and symbolism into her work. Despite facing discrimination as a woman in the male-dominated art world, Kahlo's unique style and powerful imagery have made her one of the most celebrated artists of the 20th century.
Kamala Harris (1964-Present)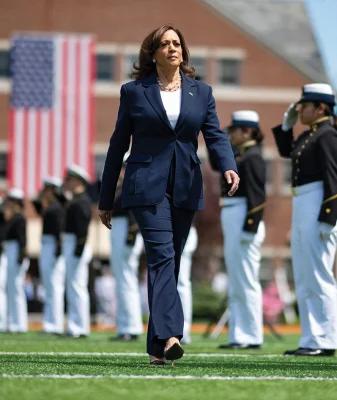 Kamala Harris is an American politician and attorney who made history by becoming the first female, first African American, and first Asian American Vice President of the United States. She was born in Oakland, California, in 1964 to immigrant parents from India and Jamaica. Harris attended Howard University, a historically black college in Washington, D.C., where she studied political science and economics.
In 2020, Harris was selected as the running mate for Democratic Presidential nominee Joe Biden. The Biden-Harris ticket won the election, and Harris made history as the first woman, African American, and Asian American to hold the office of Vice President.
Throughout her career, Kamala Harris has been a trailblazer for women and people of colour in politics and has focused on issues such as social justice, healthcare, and economic inequality. Her ascension to the Vice Presidency is a testament to her hard work, dedication, and commitment to public service.
In conclusion, the impact of prominent women throughout history cannot be overstated. From trailblazers in science, literature, and politics, to activists and advocates for social justice, these women have shattered glass ceilings and paved the way for future generations. Their stories of courage, determination, and resilience serve as an inspiration to us all, reminding us of the power of perseverance and the importance of fighting for what we believe in. As we continue to celebrate and honour their legacies, may we be inspired to make our own mark on history and create a brighter, more equitable future for all.